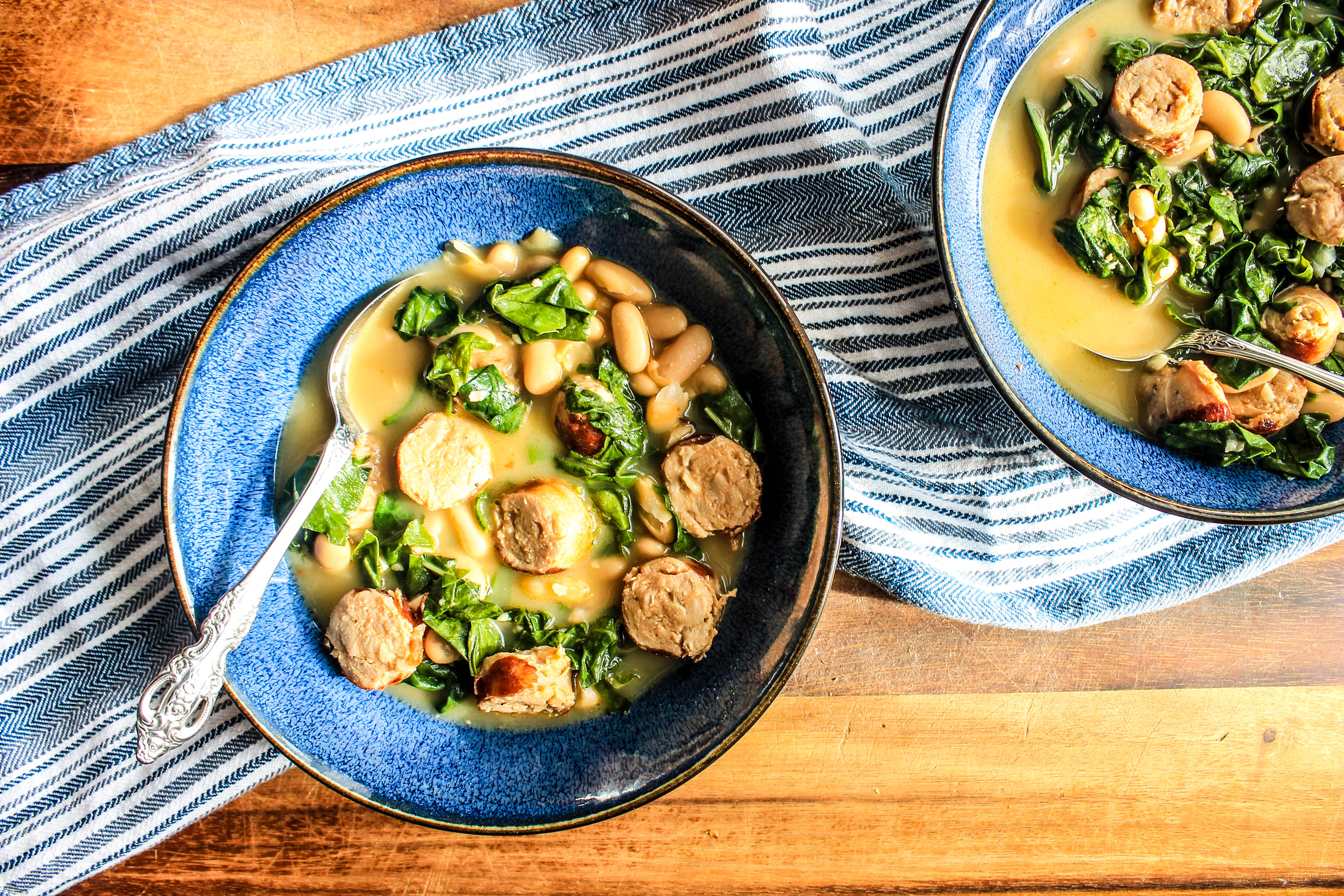 Comfort food, one of my favorite food groups. Why are comfort foods so, well…  comforting? There are several scientific reasons why this type of indulgence makes us feel so good. Eating foods that are high in fat, sugar or salt activate our brain's reward system, just like a drug. They increase pleasant feelings making our mood a tad better (my best friend, Chocolate Cake Donut, will most certainly agree).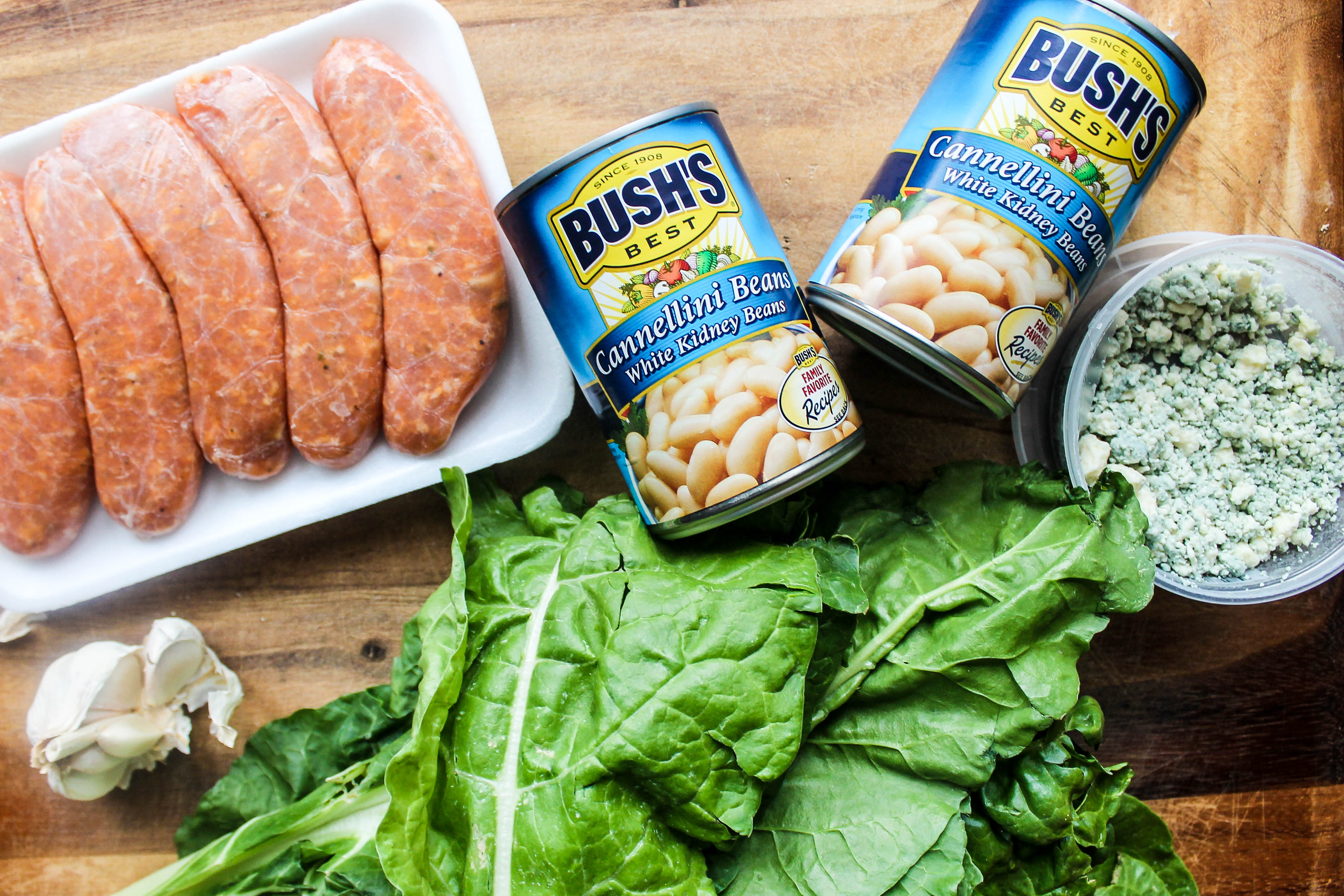 Another reason comfort foods make us so feel good is quite simply – nostalgia. They create a connection to our psyche through our sense of smell, a direct line to our emotions. They remind us of special occasions, people, places, and sometimes, just our childhood.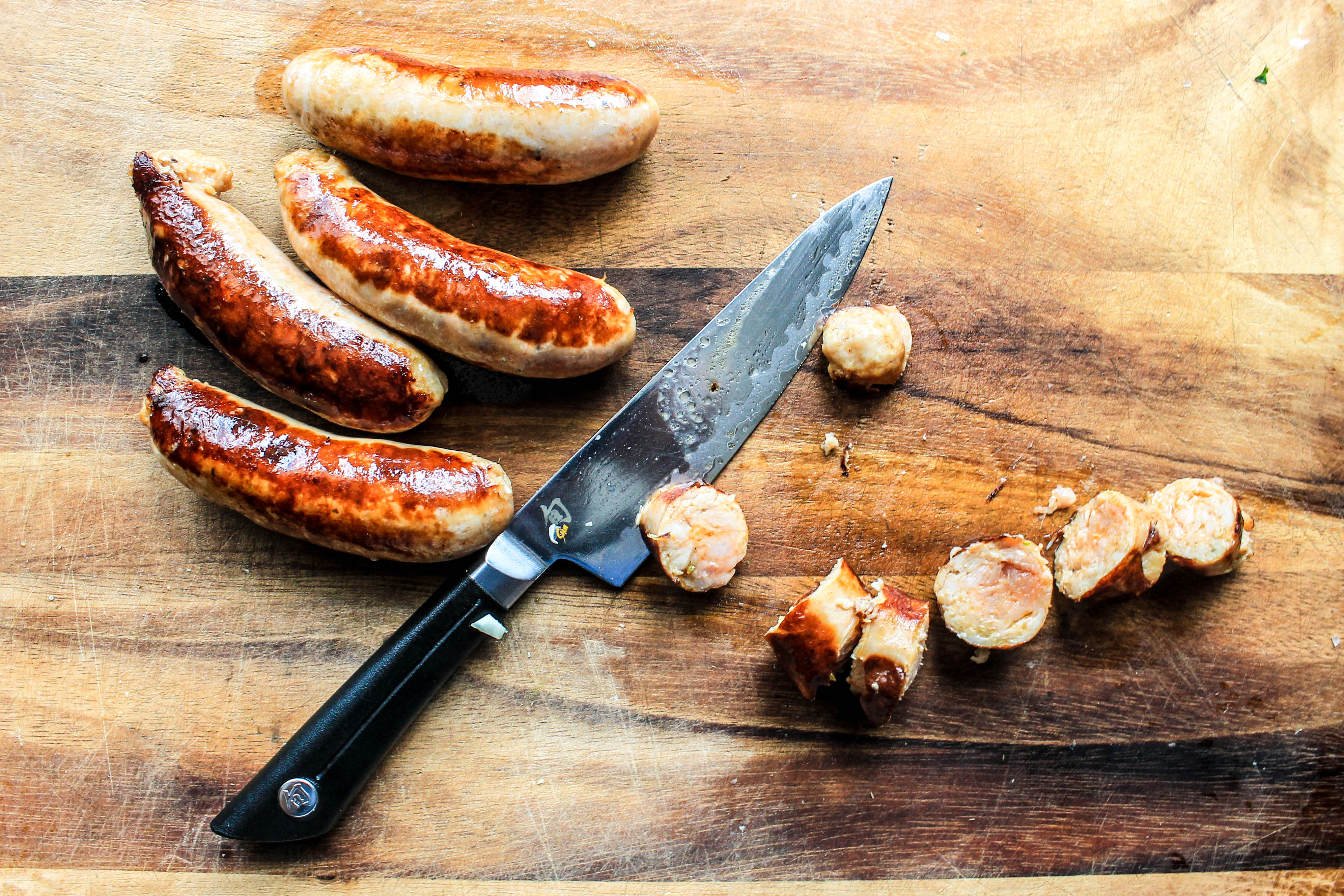 This recipe is a New Year's Resolution take on comfort food. Many of us tend to really indulge over the holiday season, and with those indulgences come the New Year's resolutions to eat better. I suppose we can't eat Cookies, Truffles, Shrimp Scampi Dip and Tater Tot Poutine every week, 365 days a year.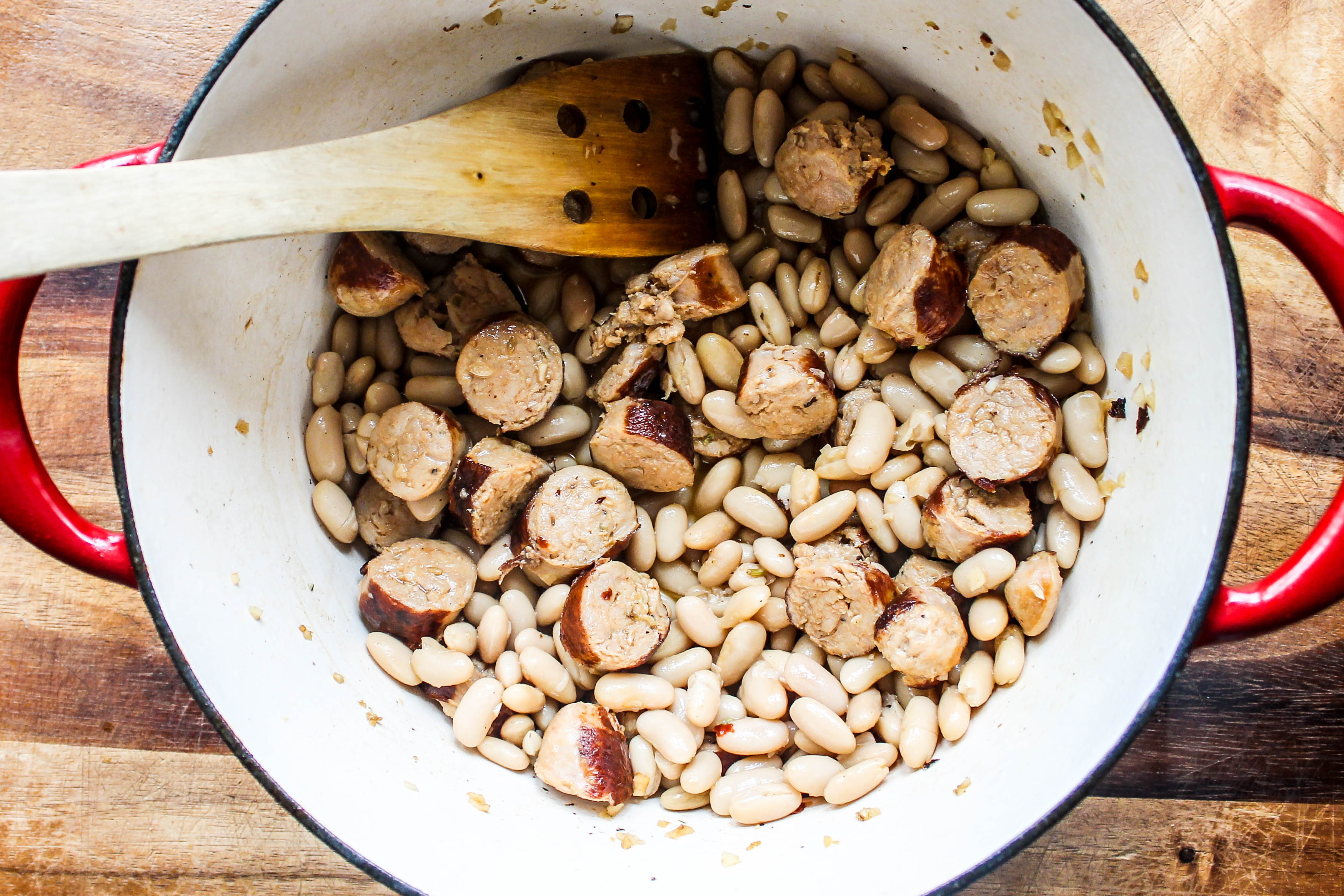 Kyle wanted to make a meal that was hearty and satisfying, one that could still make you feel good about eating and still be resolution friendly. The other half of that goal would be to have a recipe that would not leave you completely in a food coma. It is a bit easier today to dissect information, really delve into a recipe and think about how to make a healthier version. Enter this stew-like dish that's loaded with flavor, keeps you warm on these blisteringly frigid winter nights, and has the feel of a slow-cooked Sunday meal combined with the quick prep time of a weeknight dinner. A big order indeed, but we think he nailed it.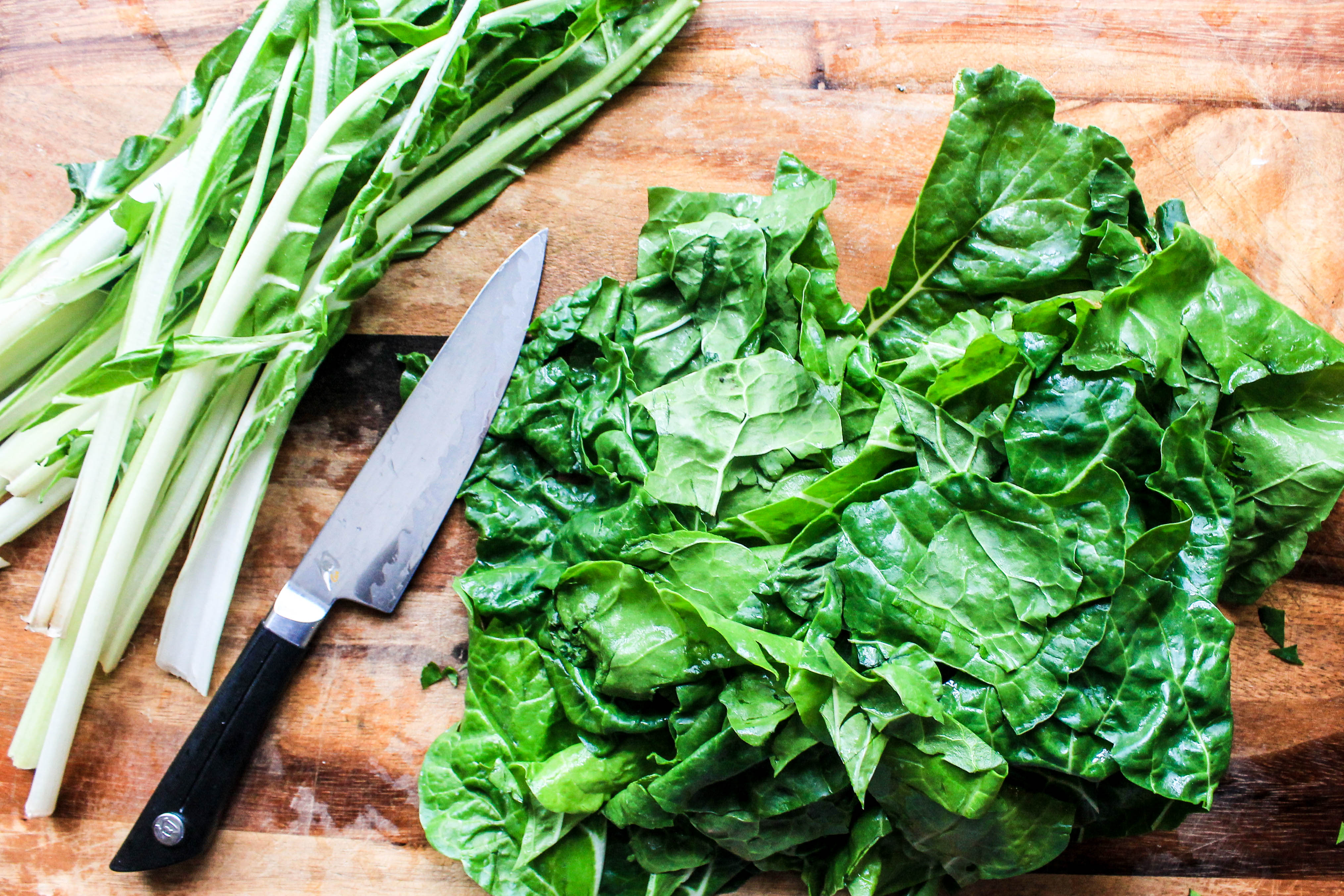 His recipe includes chicken sausage and a ton of white beans to give the base of the stew some weight without making it a complete gut-buster. Swiss chard was added to amp up the veggie content of the dish. However, any hearty green, such as kale or mustard greens, would work (Kyle did try a batch with spinach, but the leaves overcooked quickly and didn't hold up well in the reheated leftovers).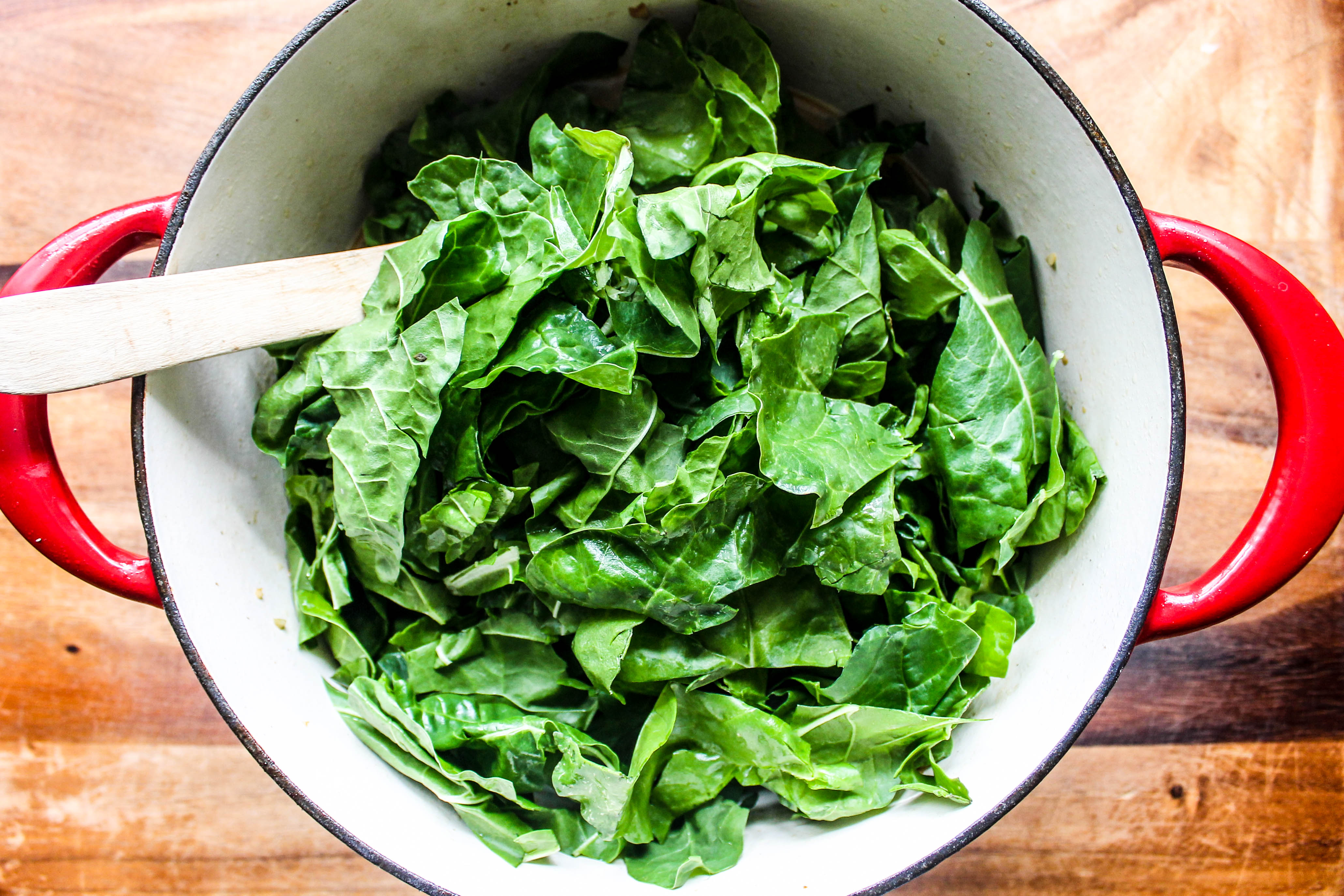 For the broth, Kyle was inspired by the Parmesan broth concept. This is where you save Parmesan rinds in the freezer and use them to make an extremely flavorful broth. This happens when you have finally amassed enough rinds, however, it takes forever to save up that many rinds – and, of course, they always get lost in the recesses of one's freezer. So, this means Kyle never gets to make Parmesan Broth.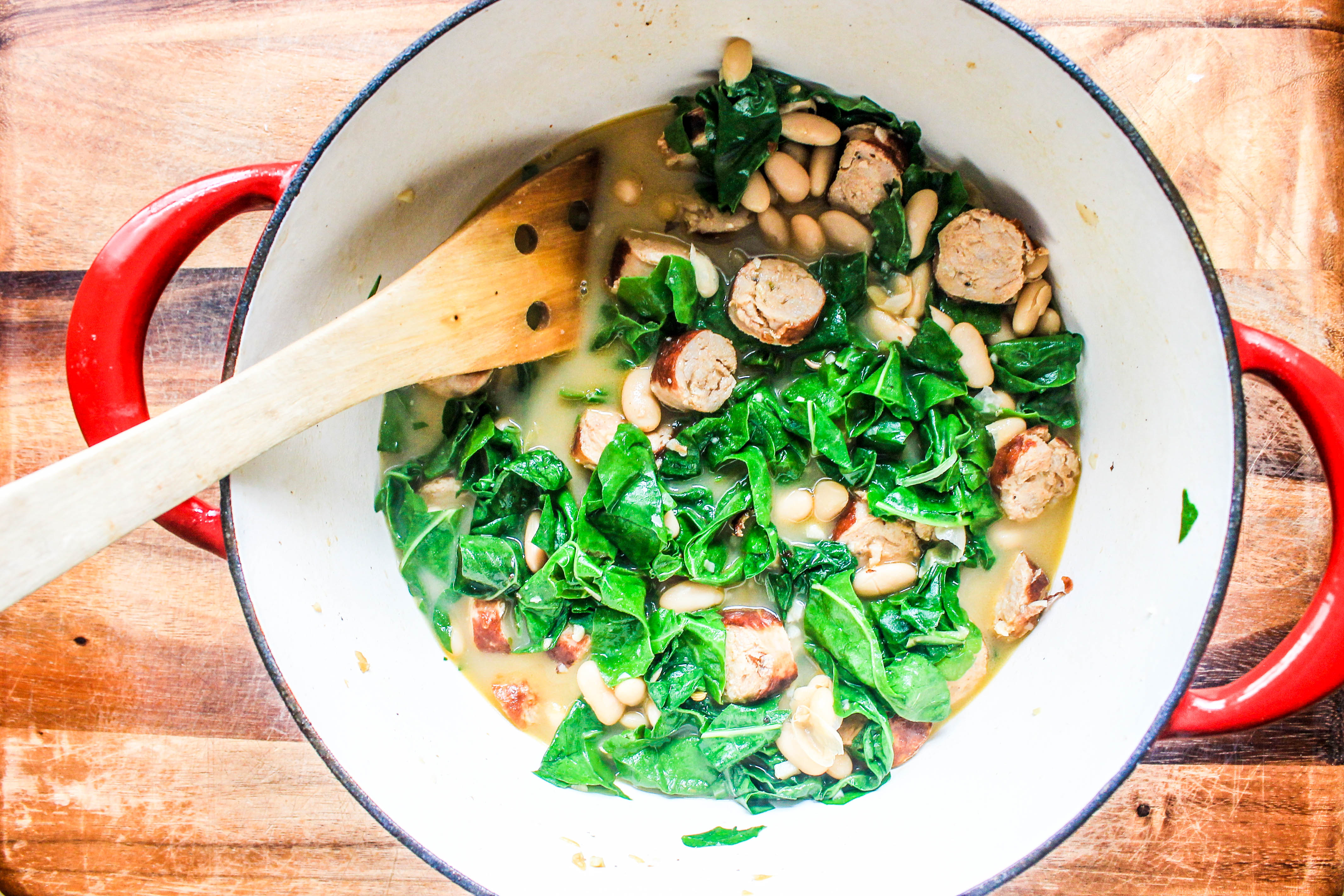 So, he decided try out this concept of cheese flavored broth with a few tablespoons of crumbled Gorgonzola cheese melted into the stew. The result was a highly flavored broth without adding too much richness to the dish – each bite was loaded with salty, umami flavor without tasting exactly like blue cheese.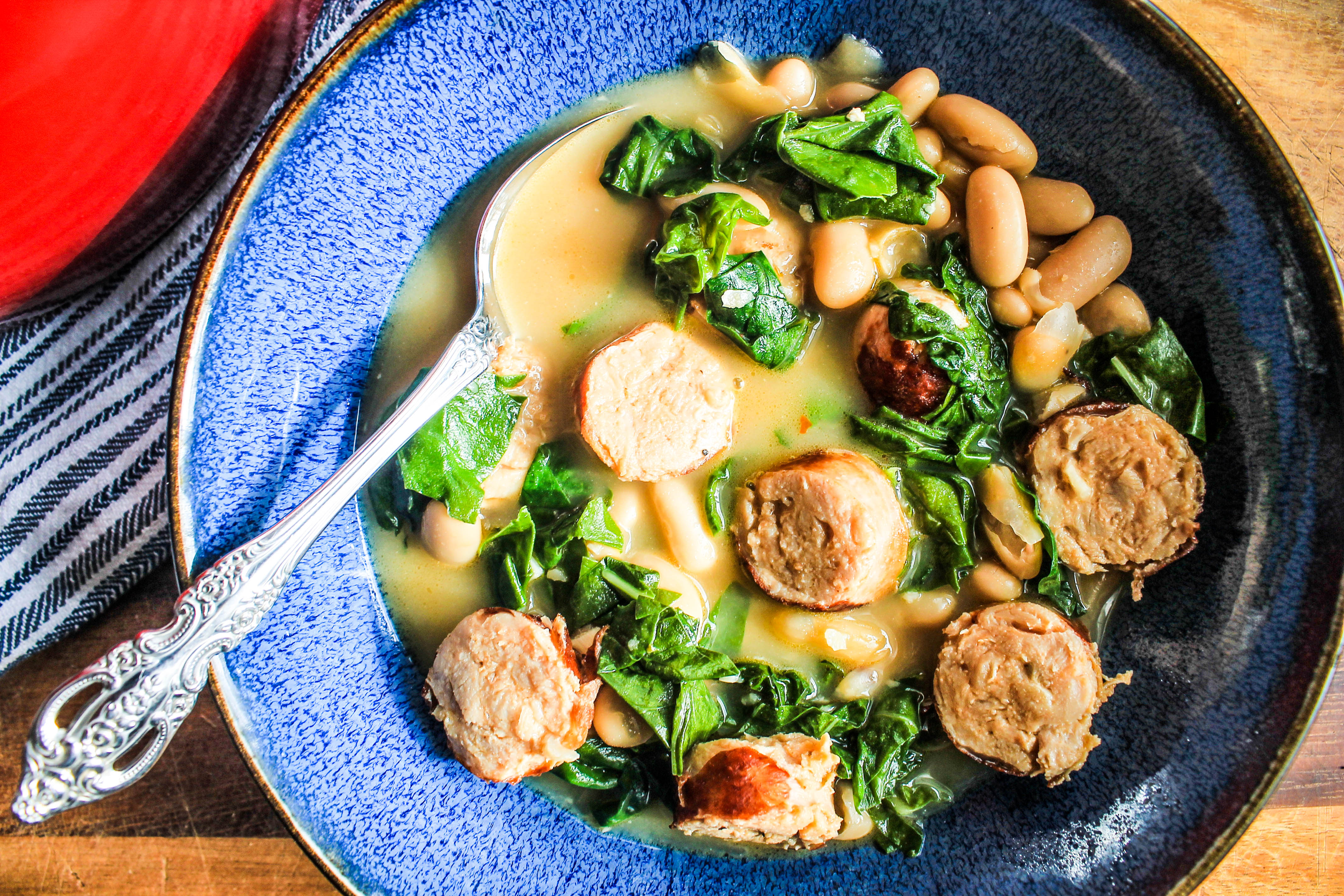 The method created a total game charger for the broth, adding that special, elusive touch of flavor that people couldn't pin down when tasting the stew. Plus, it doesn't require the forward-planning and cheese-rind-hoarding of the Parmesan broth – double win! It also creates a recipe that is awarded a spot on the comfort food list without having one ruin their New Year's resolution. Comfort food can be healthy, that doesn't mean that you can't have those donuts or an extra serving of mac and cheese. Now you can just mix it up a bit!

(Chicken) Sausage, White Beans and Chard in Gorgonzola Broth
Ingredients
2 tablespoons olive oil
1 pound chicken sausage
4 garlic cloves, minced
2 - 16 ounce cans white beans, drained and rinsed
dash red pepper flakes
kosher salt and black pepper
½ cup dry white wine
2 cups chicken stock
2 tablespoons white wine vinegar
2 tablespoons crumbled gorgonzola cheese
1 pound swiss chard, stems removed and roughly chopped
Instructions
Heat a large stock pot or Dutch oven over medium heat. Add olive oil and sausage to the pot and brown sausage on all sides, about 3 to 5 minutes per side.
Remove sausage from the pot and slice into ½ -inch thick pieces. Return to pot and garlic. Cook, stirring frequently, until the garlic is fragrant, about 2 minutes. Add white beans, red pepper flakes, and a generous dash of salt and pepper and stir to combine.
Add white wine and cook until reduced by about half. Add chicken stock, vinegar and cheese, and cook until liquid starts to bubble and cheese has melted completely, about another 5 minutes.
Add swiss chard, and cook, stirring constantly, until it has just wilted, about 2 minutes. Season with salt and pepper to taste and serve.
Please follow and like us: