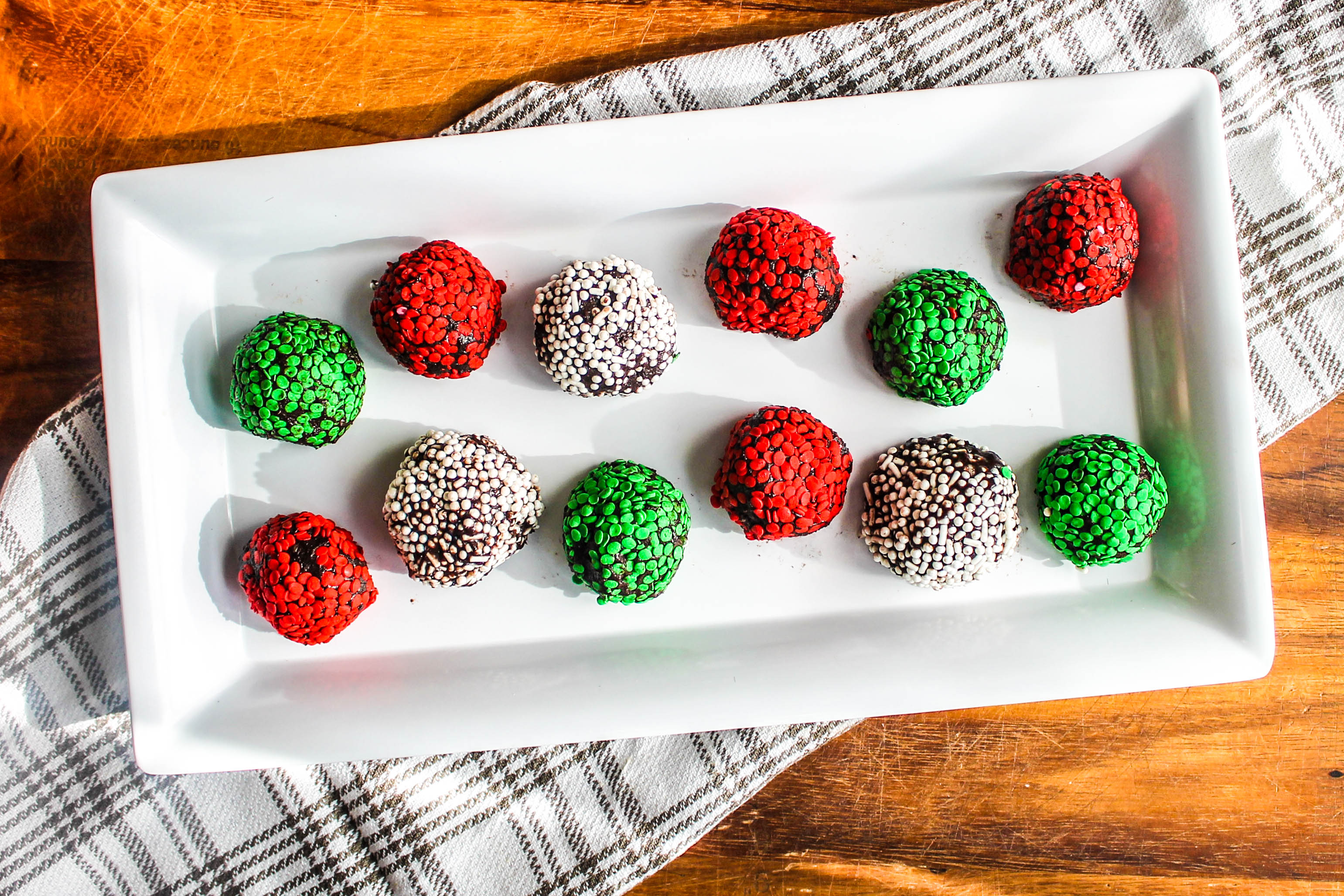 It is time for some rich, chocolaty deliciousness for the holidays. The recipe for the Red Wine Cookie Truffles was inspired by a few different holiday desserts: chocolate truffles (of course!), the fudgy rum balls that were once popular (and even if they are now somewhat out of style to some, they're still delicious – let's say they are "retro"), and the recent-ish trend of delicious holiday cookie balls that simply consist of blended Oreos and cream cheese (I have personally used that one for my Halloween treats, now, I have another recipe to delve into).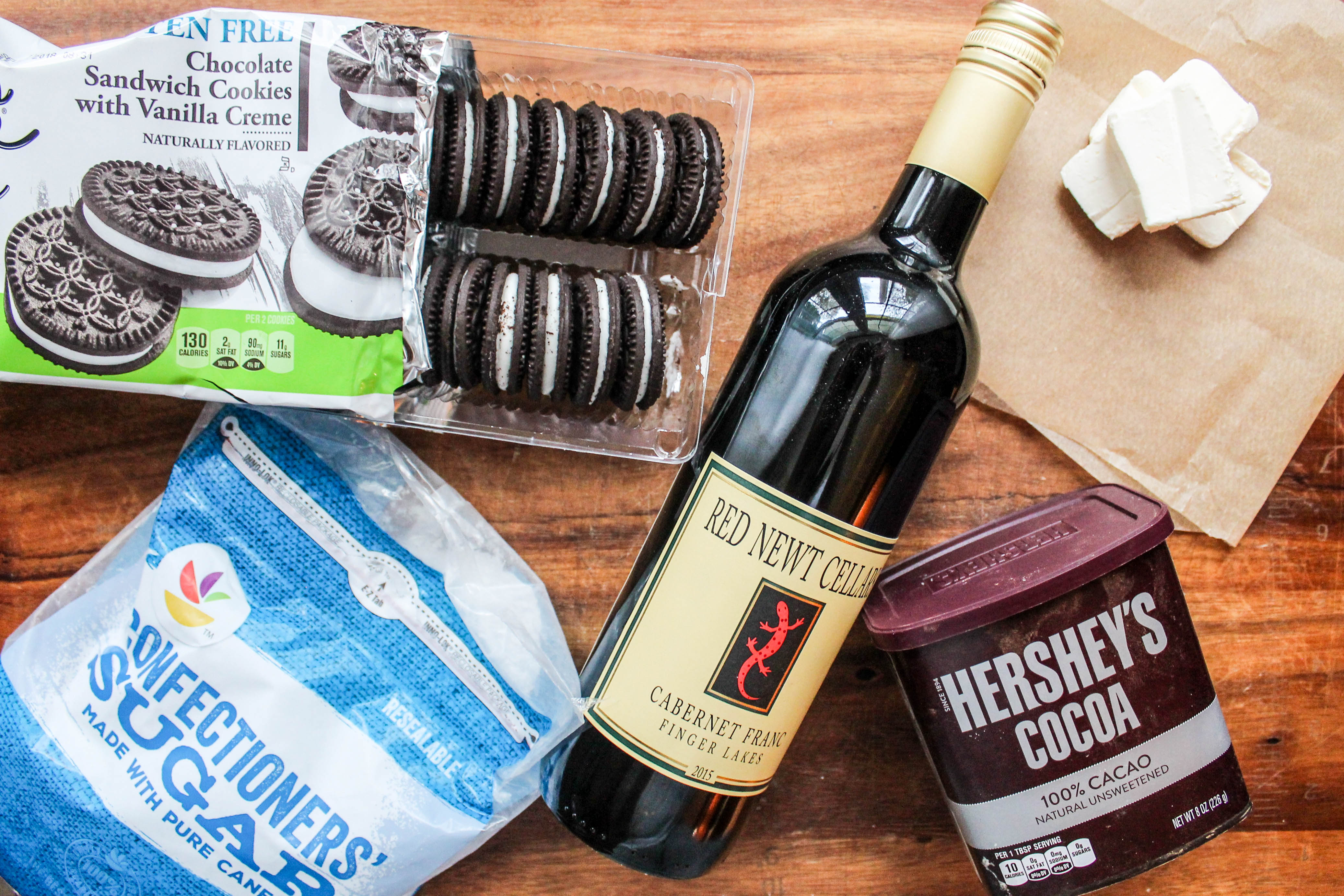 Kyle first made Red Wine Truffles while he worked in Germany. However that recipe requires reducing the red wine, tempering the chocolate (twice!), and coating in the wine-infused chocolate in a shell of even more melted chocolate was a finicky, time-consuming, and very messy process. He wished to highlight a truffle inspired by that recipe but make it easy to prepare at home without adding to the holiday stress.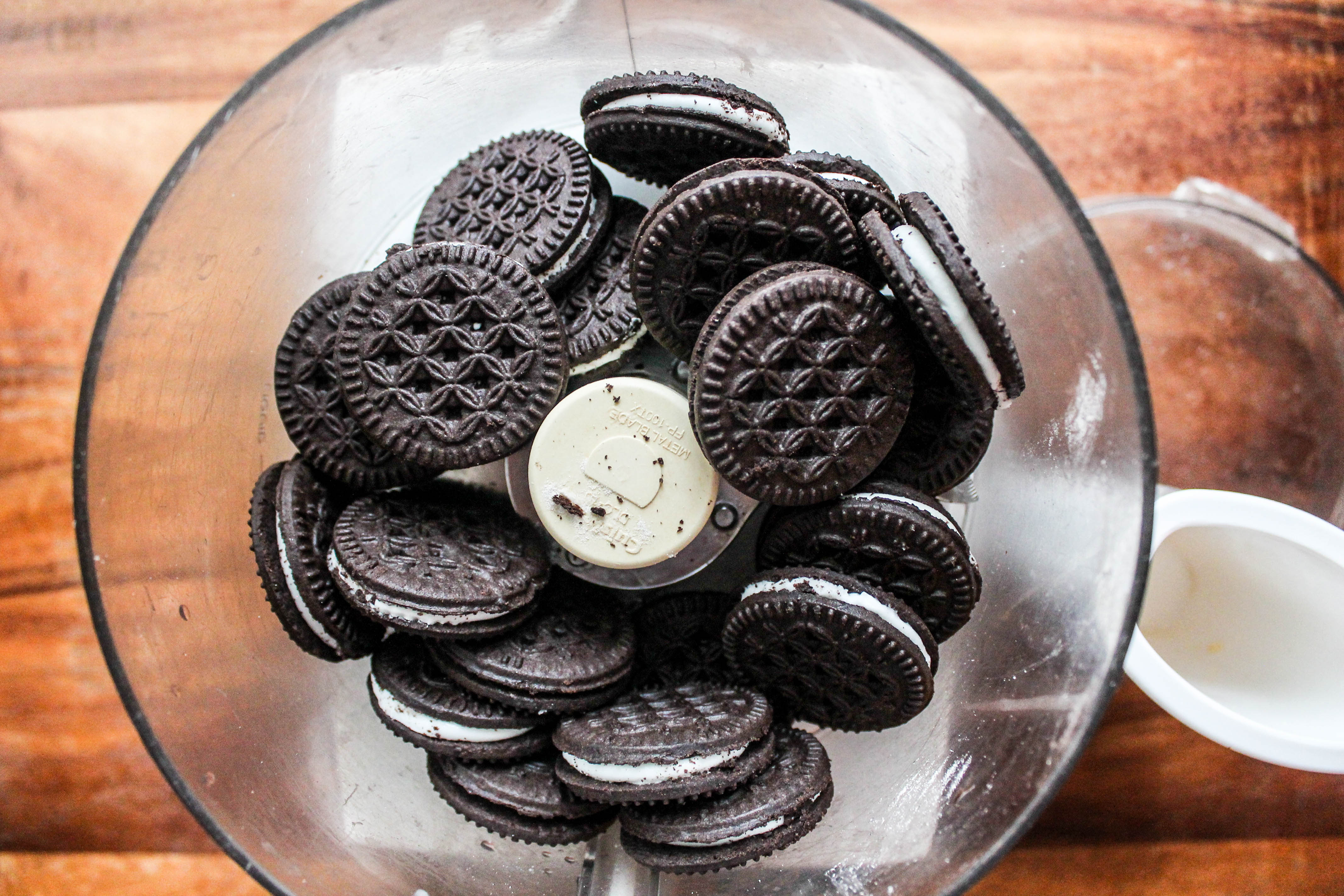 So he cobbled together a Franken-recipe of the three aforementioned concepts and, voila!, the grownup version of Fudgy Red Wine Cookie Truffles were born! We know the oreo/cream cheese balls are exceptionally simple and delicious, but using its common moniker, "cookie balls" (or in my home "chocolate wads"- inspired by the movie Accepted), really doesn't create a strong desire to taste these treats. So, the title he went with for this recipe was the more sophisticated "truffles", even if these desserts aren't technically truffles of the melted and tempered chocolate variety.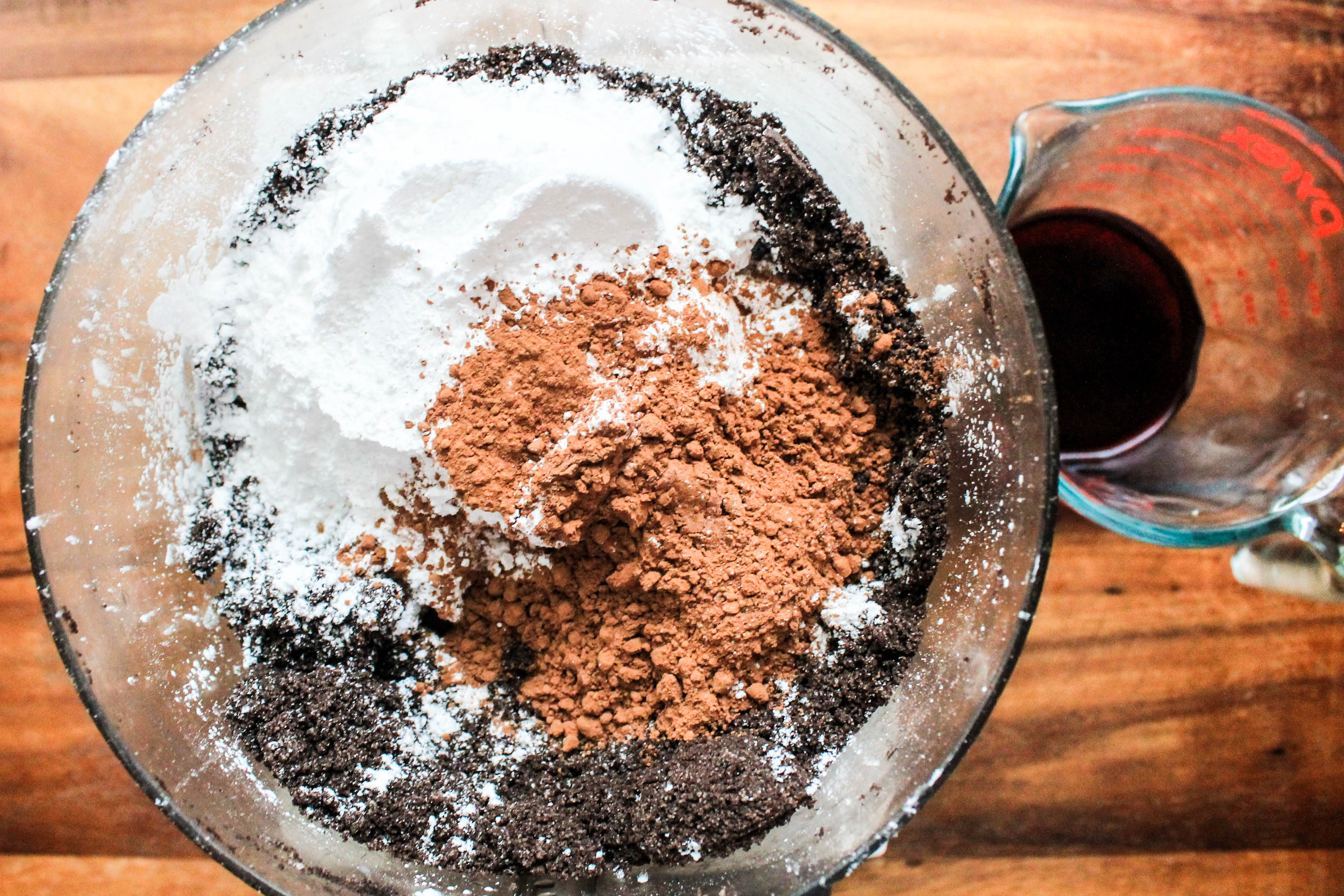 The recipe is easy as blending some chocolate sandwich cookies in a food processor – there are some really great gluten free options available at the stores, including K-Toos and the less expensive (though more evasive) Nature's Promise brand – then adding some cream cheese, powdered sugar, cocoa powder, and the all-important red wine.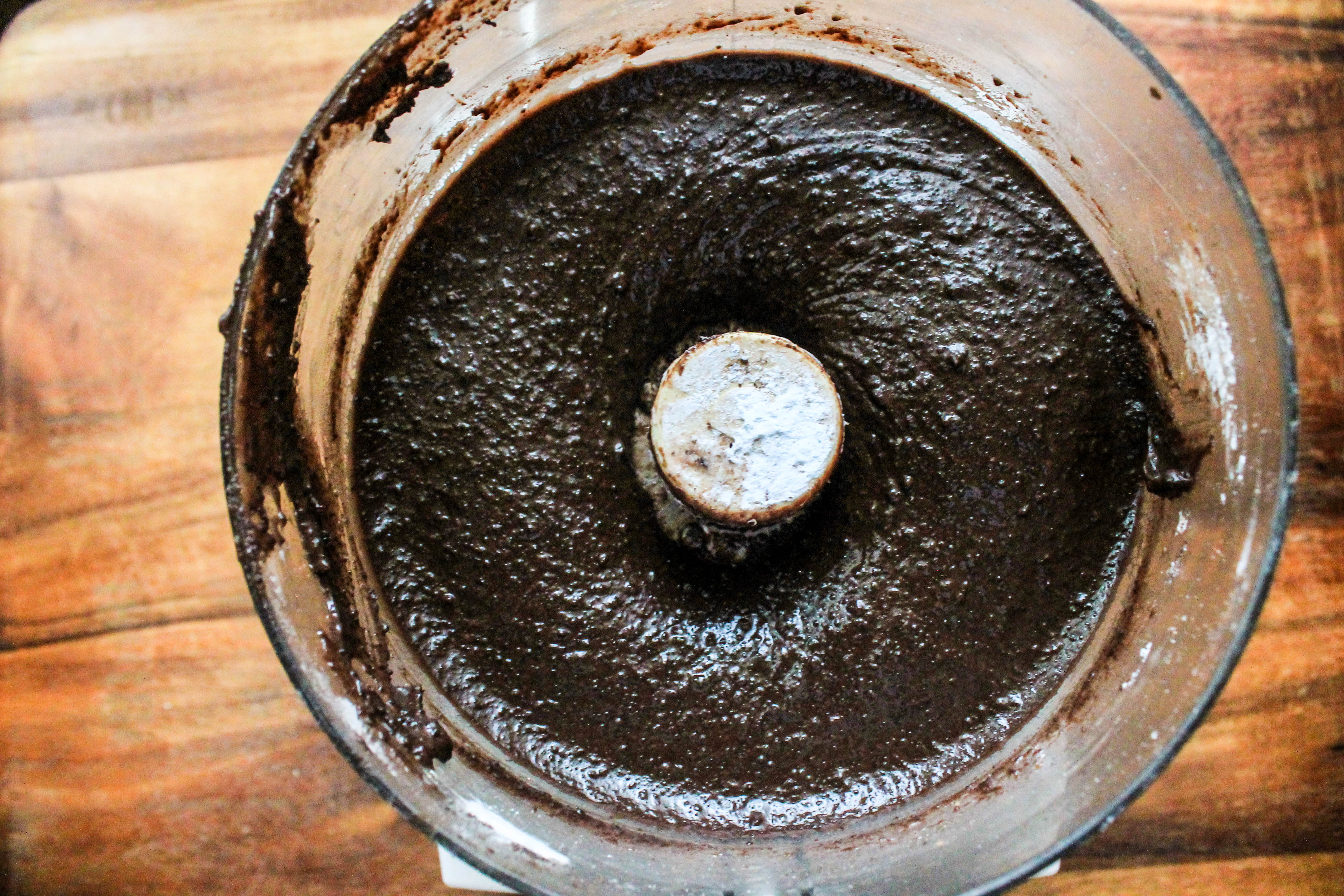 The cookie mixture needs at least an hour in the fridge to set up – this gives the cookie crumbs time to soak up any excess liquid in the mixture and allows the cream cheese to firm up a bit as well – this will make portioning and rolling them way easier. To go along with the holiday season, the truffles were rolled in a series of holiday colored sprinkles. We opted for this method instead of rolling them in confectioner's sugar since many online reviews of the rum ball recipes stated that the sugar didn't work as a great topping. This is due to the wet nature of these truffles, the sugar gets absorbed into the filling, yielding lumpy brown masses.  So, seasonal sprinkles was the way to go for this recipe!
A word of caution: these cookie truffles contain a good amount of liquid (that's just the nature of these boozy beasts), so even when the cookie mixture has firmed up, it will still be fairly soft and pliable. For the  scooping and rolling process, we recommend that you put your cookie scoop in the fridge at the same time as you refrigerate the cookie mixture. The cold scoop assisted in getting cleaner portions (which meant less rolling), allowing one to portion the whole mixture a lot faster. If your mixture starts to warm up and loosen a bit, place it back in the refrigerator for another 30 minutes or so before resuming the scooping process.
The finished truffles are quite delicate; it is important to keep them refrigerated until serving in a Tupperware container to prevent them from smooshing. If you are travelling with them, I definitely recommend the plastic container route. Trust us when we suggest not using plastic wrap or bags. We know for sure that your chocolate will just become a congealed blob of many truffles smooshed together. Not a pretty sight. So, enjoy this new holiday delight. May your holiday festivities by warm, happy and enjoyed with many truffles!

Fudgy Red Wine Cookie Truffles
Ingredients
12 ounces gluten free chocolate sandwich cookies
4 ounces Cream cheese, softened
1 ¼ cup powdered sugar
¼ cup cocoa powder
¼ cup plus 2 tablespoons red wine
Sprinkles, for decoration
Instructions
In a food processor, blend the chocolate cookies until finely ground.
Add the cream cheese, powdered sugar, cocoa powder and red wine and pulse until fully incorporated.
Refrigerate for at least 1 hour, until cookie crumbs have absorbed most of the liquid and mixture looks fudgy and scoopable.
Scoop mixture into 2-tablespoon sized pieces and roll into balls. If the cookie mixture becomes to warm and runny, return to the refrigerator for another 30 minutes or so before continuing the portioning process.
Toss each truffle in sprinkle to fully coat and store in the refrigerator until ready to eat.
Please follow and like us: