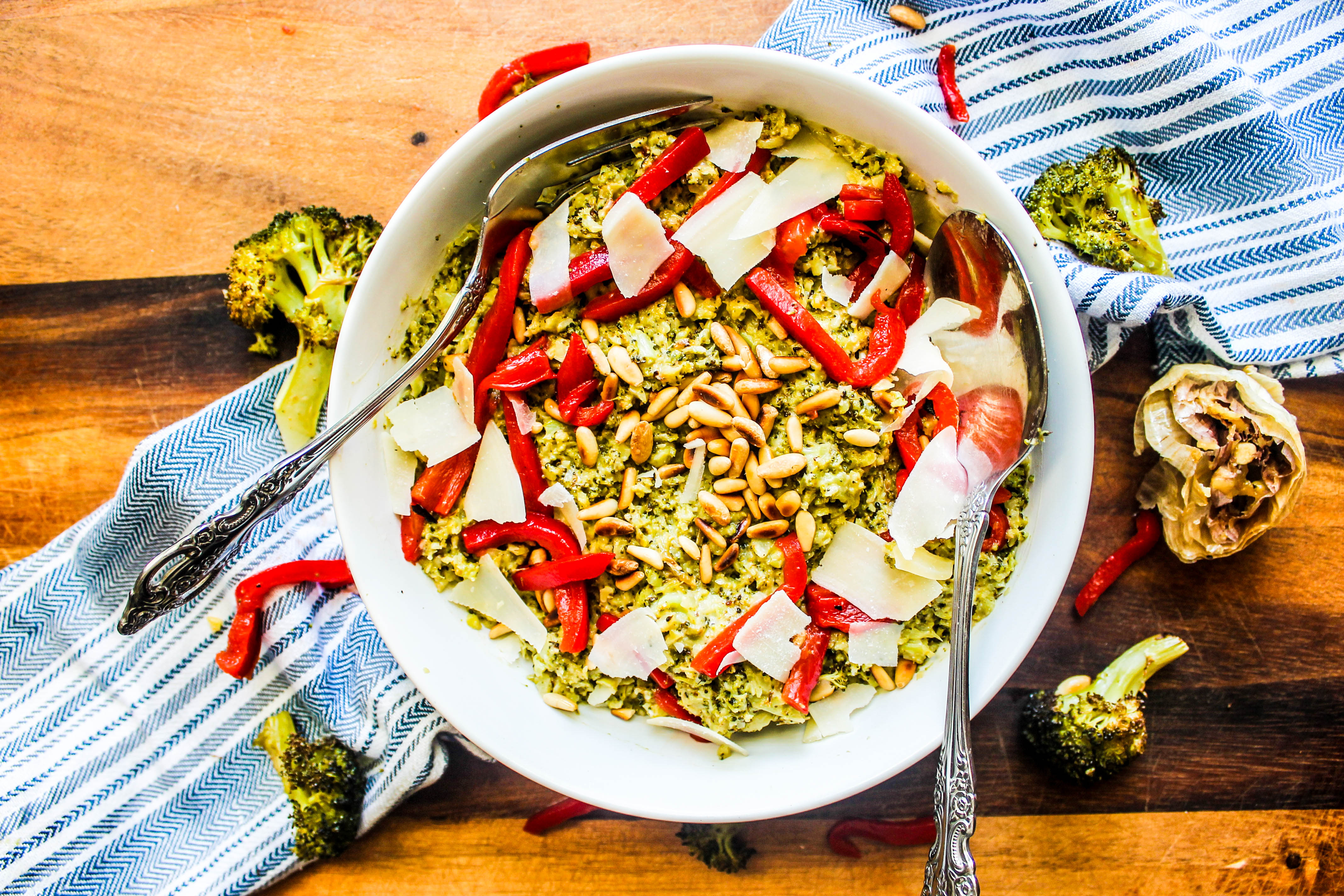 Another ode to Rome! And yes, if you are familiar with this blog, you will have read about the Italy trip. So, sorry (but not too sorry) to mention it again, it was a really unforgettable trip, with a long line of memorable tasting experiences. So, this dish was a part of the farewell dinner, an experience of food bliss while basking in the view of the Spanish steps and the deliciousness of the other dishes such as braised lamb, roasted pork belly, and gnocchi pomodoro, and now, here, we will talk about the ever so humble dish of broccoli that was a show stopper.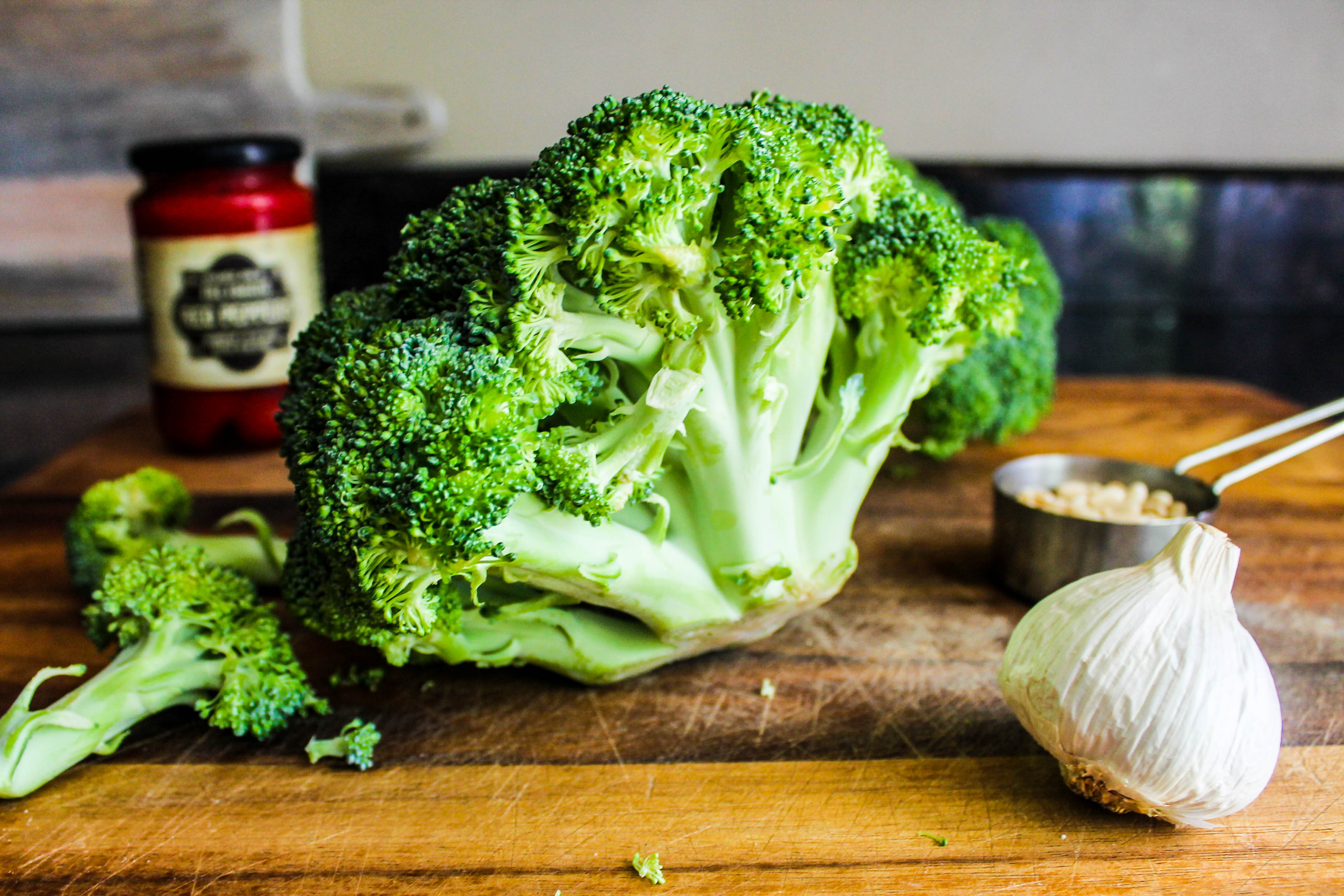 In reality, the broccoli was not a dish one might immediately judge as spectacular. It was steamed just past the point of al dente (and way softer than we usually like our veggies – of course, personal taste) and it was dressed very simply with a bit of olive oil, garlic and red pepper flake. Yet, something was so pure about it, the unadulterated simplicity in its creation, it made a plate of wonder that was so much more that the sum of its parts,  it was so scrumptious, the group could not get enough of the dish.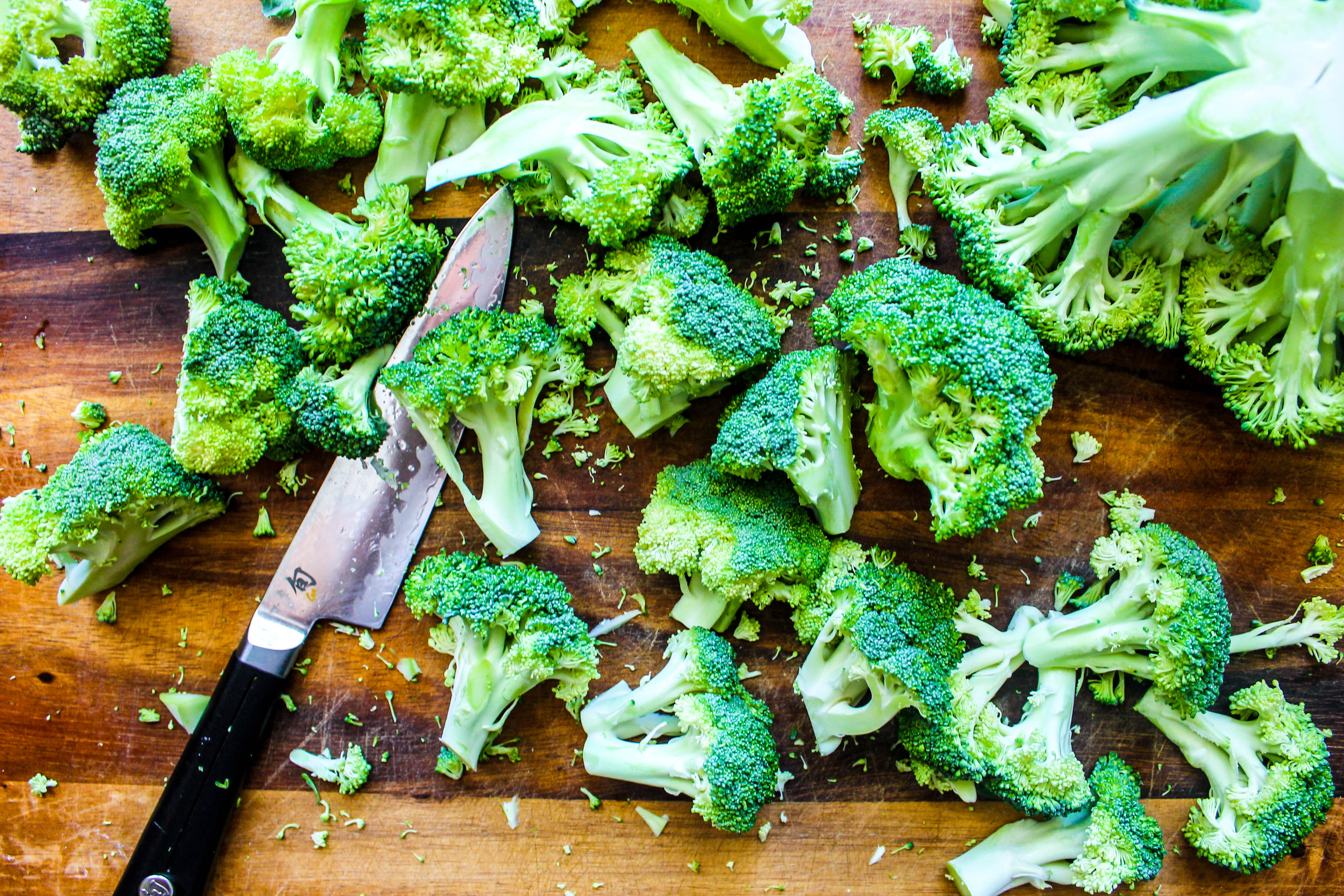 Our fervent appreciation over this simplistic dish was at such a high that we practically pounced on the server to request a second serving, much to his surprise and bemusement. While the Gnocchi in Burrata Sauce and Coffee Granita always transports one back to Italy – and help serve as great dishes for entertaining guests and as a catalyst for regaling travel stories, the Broccoli with Garlic and Olive Oil is the dish Kyle makes the most whenever he is feeling nostalgic for Italy.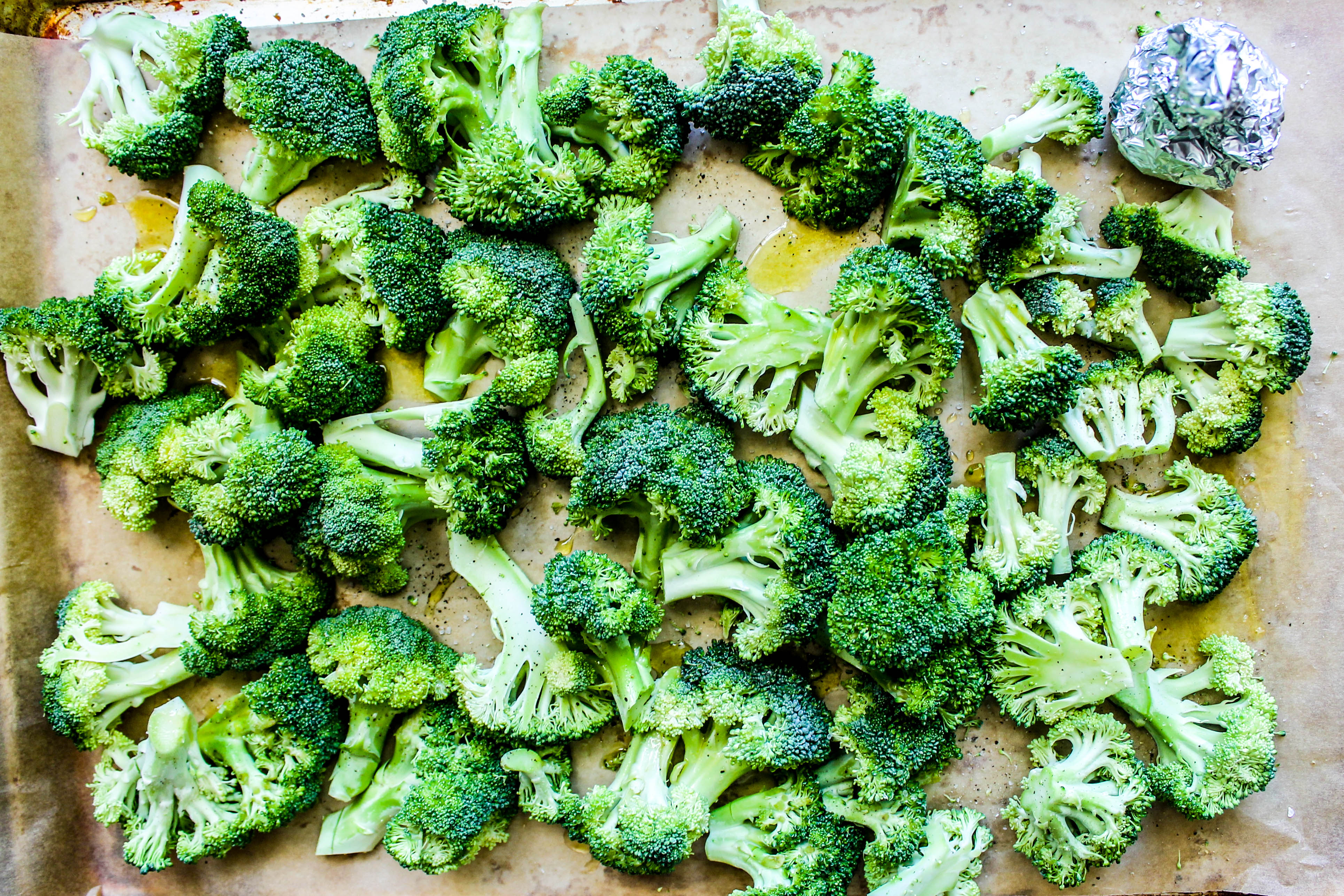 While Kyle wanted to incorporate his favorite Italy-reminiscing dish in the blog, he didn't want to give you a "steam some broccoli, toss it in some olive oil, garlic and red pepper flake, and call it a night post". What he wanted to do was to create a recipe that was summer barbeque ready. So, he did.
Fearing that steaming the broccoli might create a mushy slaw, Kyle opted to roast the broccoli before pulsing it in the food processor to give it a crispy texture. Bobby Flay (courtesy of Food & Wine) had a great recipe for a garlic vinaigrette that seemed like the perfect means to incorporating the additional flavors of the Italian Broccoli Dish into a revamped Broccoli Slaw. Kyle decided to swap in olive oil for canola oil and red pepper flakes for Tabasco in the dressing and garnished the slaw with roasted red peppers, pine nuts and Parmesan cheese to further incorporate the Italian flavors into the dish.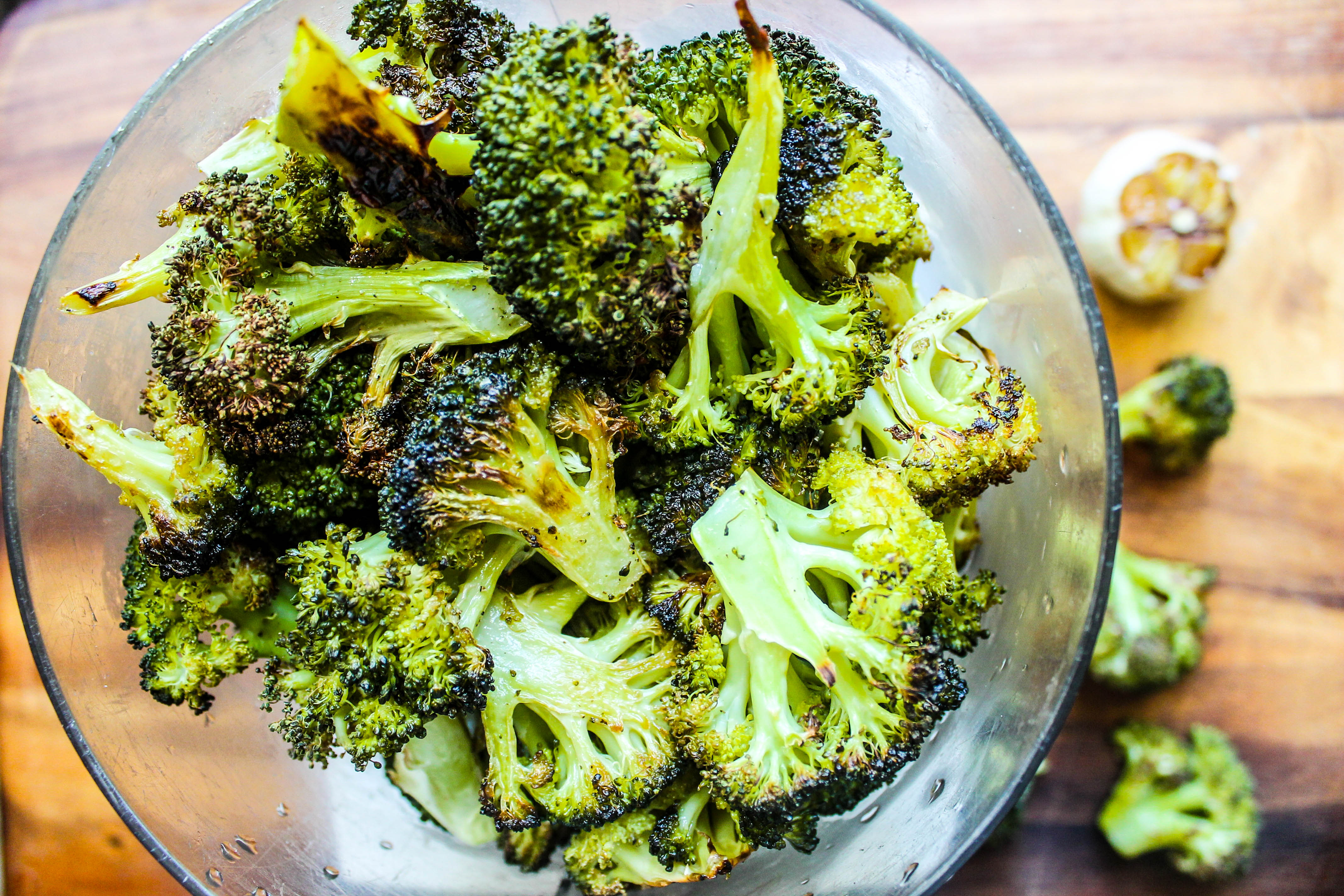 Side note: To amp up the roasted garlic flavor try roasting two heads of garlic instead of just the one. This will add to the Italian flavors of the slaw.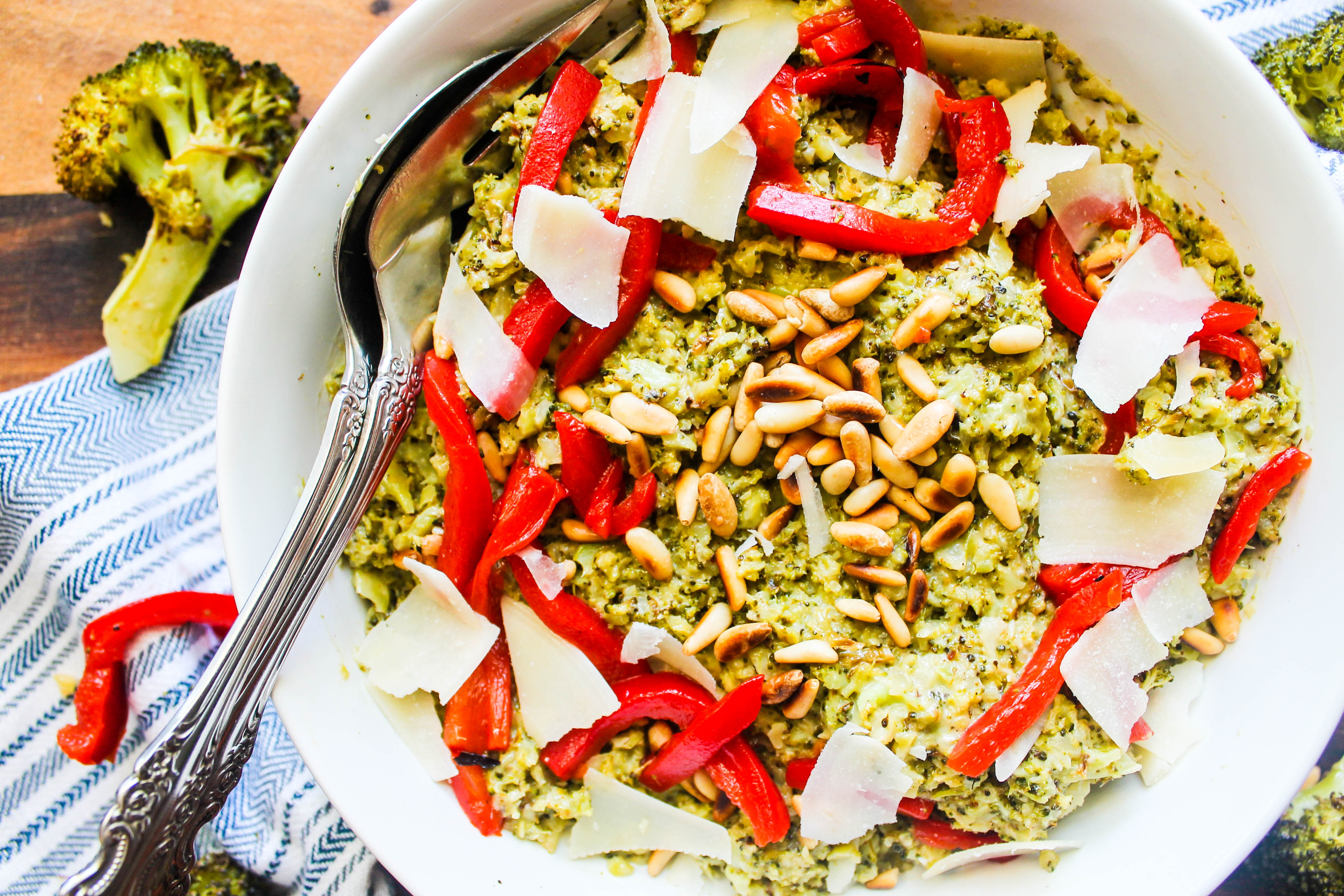 This dish can be served at room temperature or cold from the fridge. This new version of cole slaw is both innovative and delicious and will be a welcome side dish addition at any summer cookout
Adapted from Bobby Flay via Food & Wine.

Roasted Broccoli and Garlic Slaw
Ingredients
2 heads broccoli, stems removed and cut into florets
3 tablespoons plus 1 teaspoon olive oil
Coarse sea salt and freshly ground black pepper
For the Roasted Garlic Dressing
1 head of garlic
¼ cup white wine vinegar
2 teaspoons Dijon mustard
2 tablespoons mayonnaise
1 teaspoon honey
¼ teaspoon A-1 (to keep the dish vegetarian) or Worcestershire sauce
a dash or two of crushed red pepper flake
⅓ cup olive oil
To garnish:
1 (or 2) roasted red peppers, thinly sliced
⅓ cup pine nuts, toasted
1 to 2 tablespoons freshly shaved or grated Parmesan cheese
Instructions
Preheat oven to 425 degrees Fahrenheit. Line a baking sheet with parchment paper or foil. Toss broccoli florets with 3 tablespoons olive oil and spread onto prepared baking seat. Season generously with salt and freshly ground black pepper.
Slice the top off of the head of garlic so that all of the cloves are exposed. Place garlic head on a small square of foil and drizzle with 1 teaspoon olive oil. Wrap garlic in the foil and place on the baking sheet alongside the broccoli florets.
Roast for 35 to 40 minutes, until broccoli is browned and crisp, flipping broccoli florets halfway through cooking. Remove from oven and let cool slightly.
Pulse broccoli in a food processor for a couple seconds, until it is finely chopped. Alternatively, finely chop broccoli with large knife. Toss broccoli into a large mixing bowl, then wipe out the bowl of the food processor (it doesn't have to be pristinely clean - the resulting dressing will just be tossed with the broccoli anyway).
Unwrap the head of garlic and squeeze the roasted cloves out of their skins into the food processor. Add the white wine vinegar, dijon mustard, mayonnaise, honey, steak sauce, and red pepper flake and puree until smooth. With the motor of the food processor running, stream in ⅓ cup of the olive oil until the mixture is thick and creamy. Season with salt and pepper to taste.
Toss the dressing with the chopped broccoli, then garnish with the sliced red pepper, pine nuts and Parmesan cheese. This slaw can be served at room temperature or cold from the fridge.
Please follow and like us: