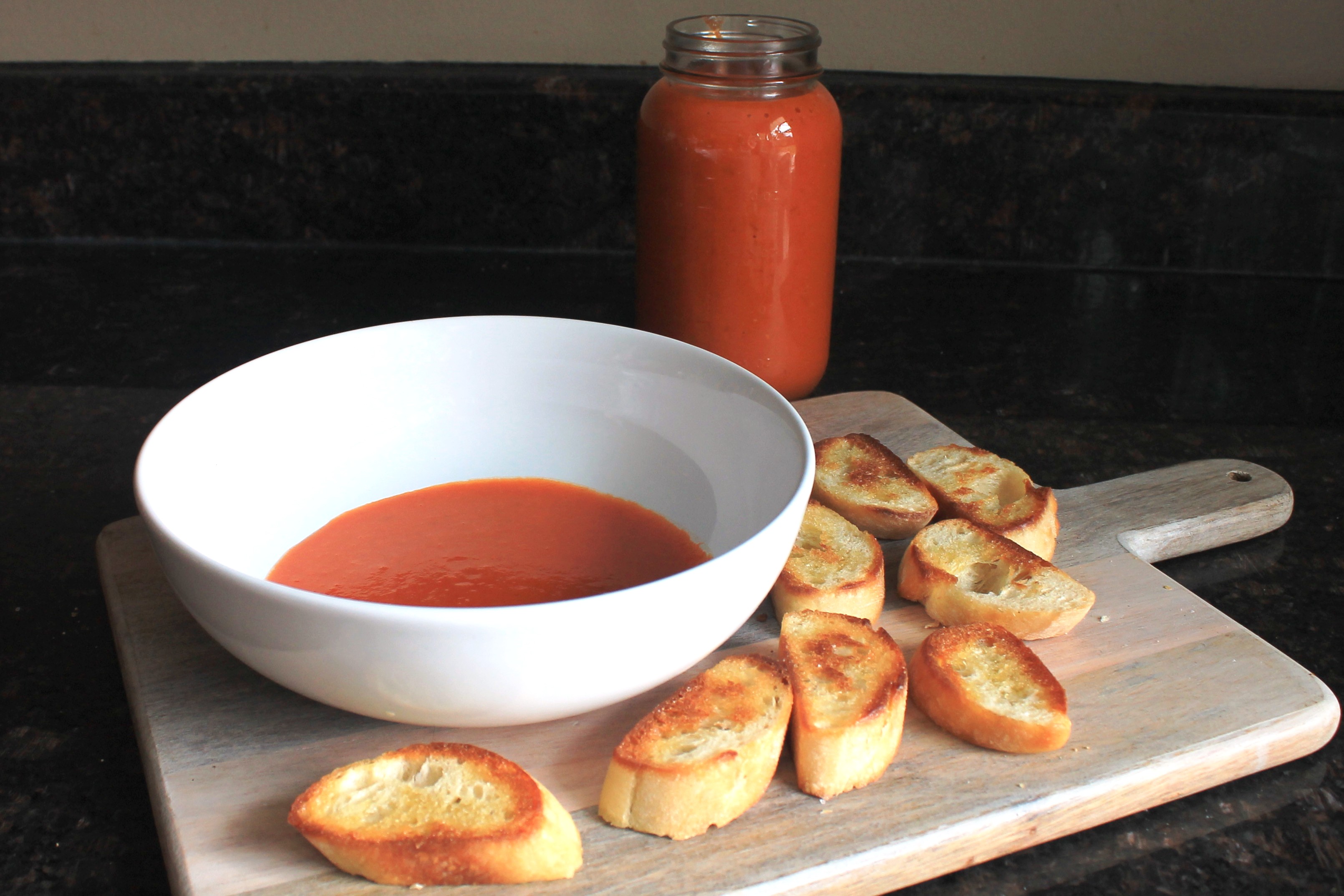 You know how sometimes you spy something on a shelf in a shop and think to yourself "Hey self, this looks interesting, you should try it," so you do, and from the first taste you find yourself in the grip of a brand new obsession?  That's basically what happened to Kyle after his recent trip to the Finger Lakes.  This recipe is inspired by a jar of Spicy Tomato Oil he found in a specialty food shop there.  This divine dipping sauce is from an award-winning restaurant in Syracuse's Armory Square called Pastabilities.  Actually, they're pretty famous for it.  For a restaurant that makes everything from scratch and specializes in homemade pastas and house baked breads and desserts, it says something that the thing that keeps the crowds coming back for more is this humble sauce, whether they're dipping fresh baked bread in it, or enjoying it over a bowl of homemade pasta.  It's easy to understand its appeal when you consider the mix of acidity from the tomatoes, the earthy bite of the sautéed garlic, the touch of sweetness from the honey, and the unapologetic spiciness of the chili.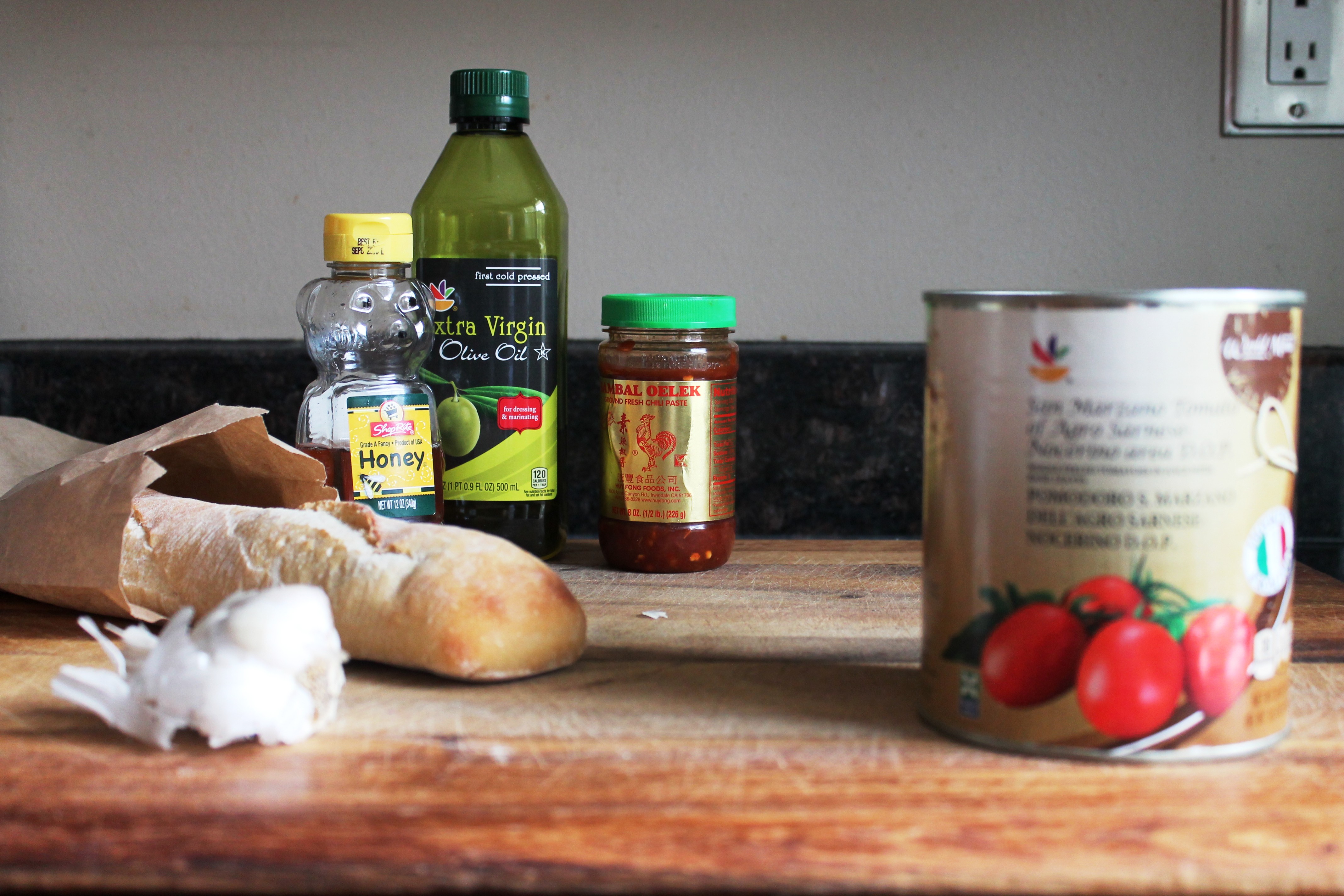 Needless to say, Kyle's jar disappeared within a matter of days.  Despondent yet determined to enjoy it once again—without making a run all the way up to Syracuse to experience the restaurant in person, which is definitely on the "must do" list—the logical course of action was to recreate it.  The ingredients list seemed fairly uncomplicated:  tomato puree, olive oil, garlic, honey, salt and chiles.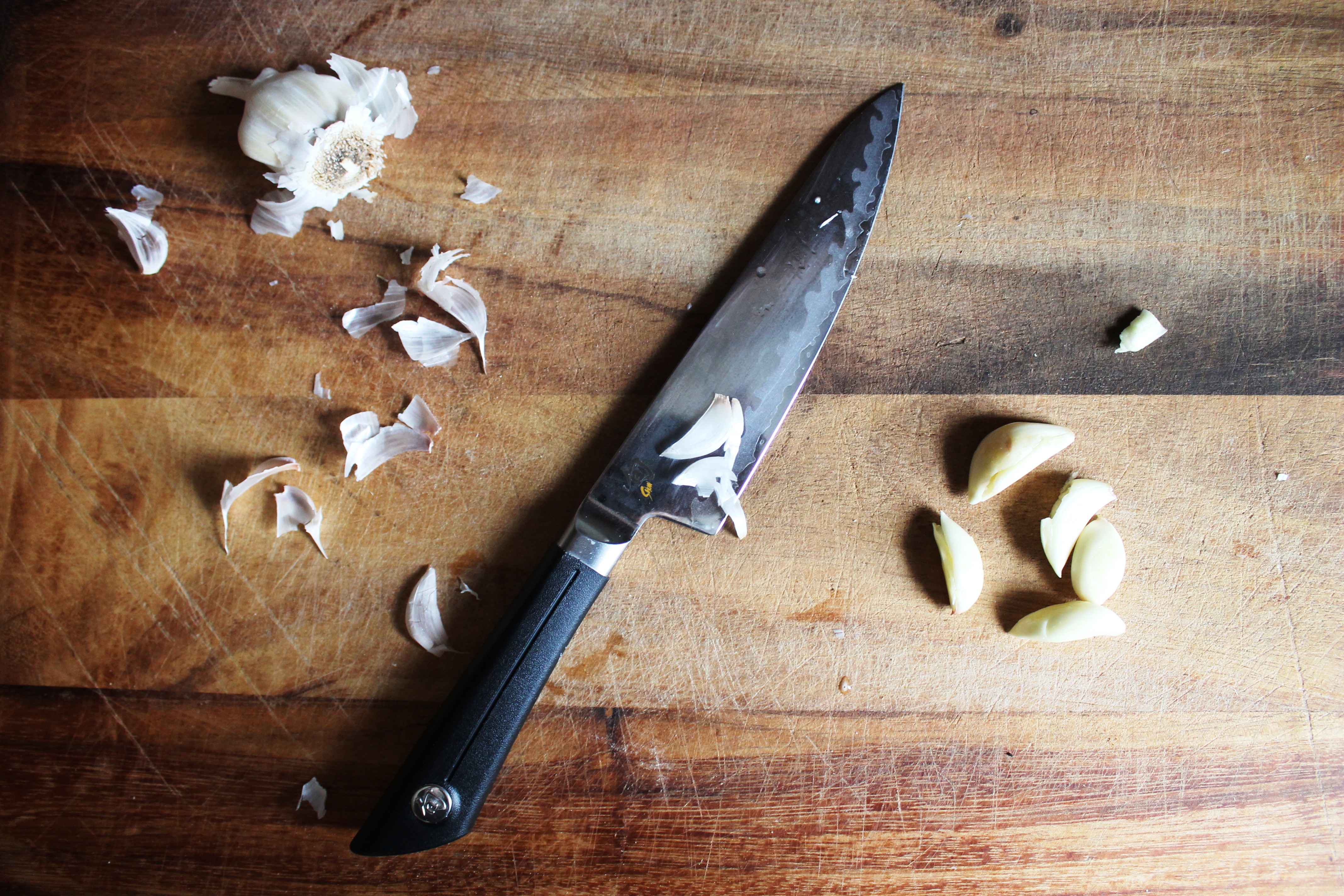 The only thing missing was the proportions.  While culinary forensics are fun and all, they can get little pricey, so it was off to the internet for some time- and money-saving research.  Are you sitting down?  We're about to say something that we can't imagine many people on this earth have said…Thank god for Guy Fieri.  It turns out he paid a little visit to Pastabilities for an episode of Diners, Drive-ins and Dives back in 2012 and filmed a segment with owner Karyn Korteling actually making the tomato oil.  Eureka!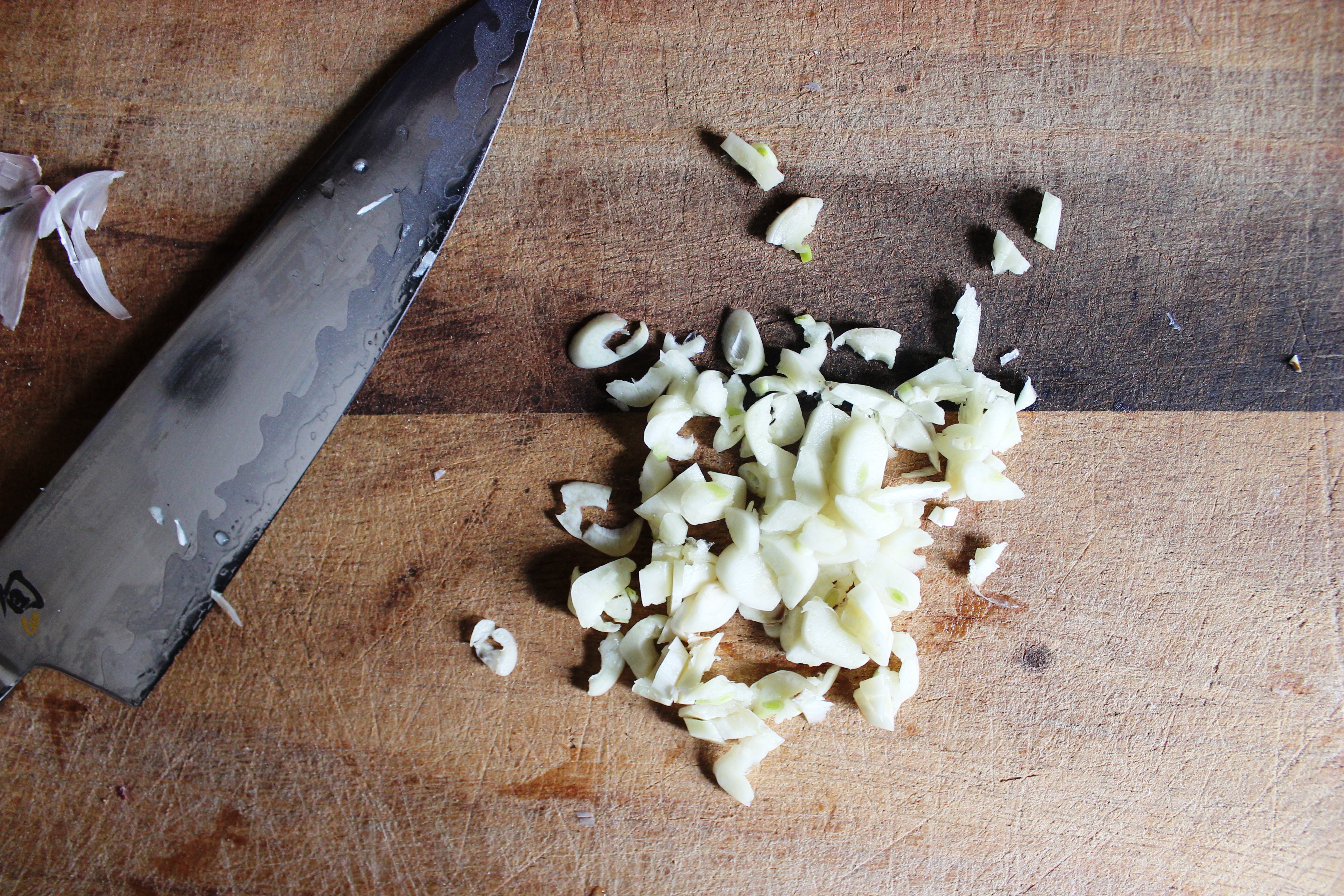 Not only did it give him a better idea of the proportions, it also pointed out that the "chiles" in the recipe was actually a "chile mixture" that looked more like a loose chile paste.  Enter our latest ingredient of the month:  Sambal oelek.  It was the perfect consistency and potency for adding a little heat to the mix, plus there was still a fair amount left over from some other recent kitchen creations, including Monday's Brussels Sprouts in Fish Sauce Vinaigrette.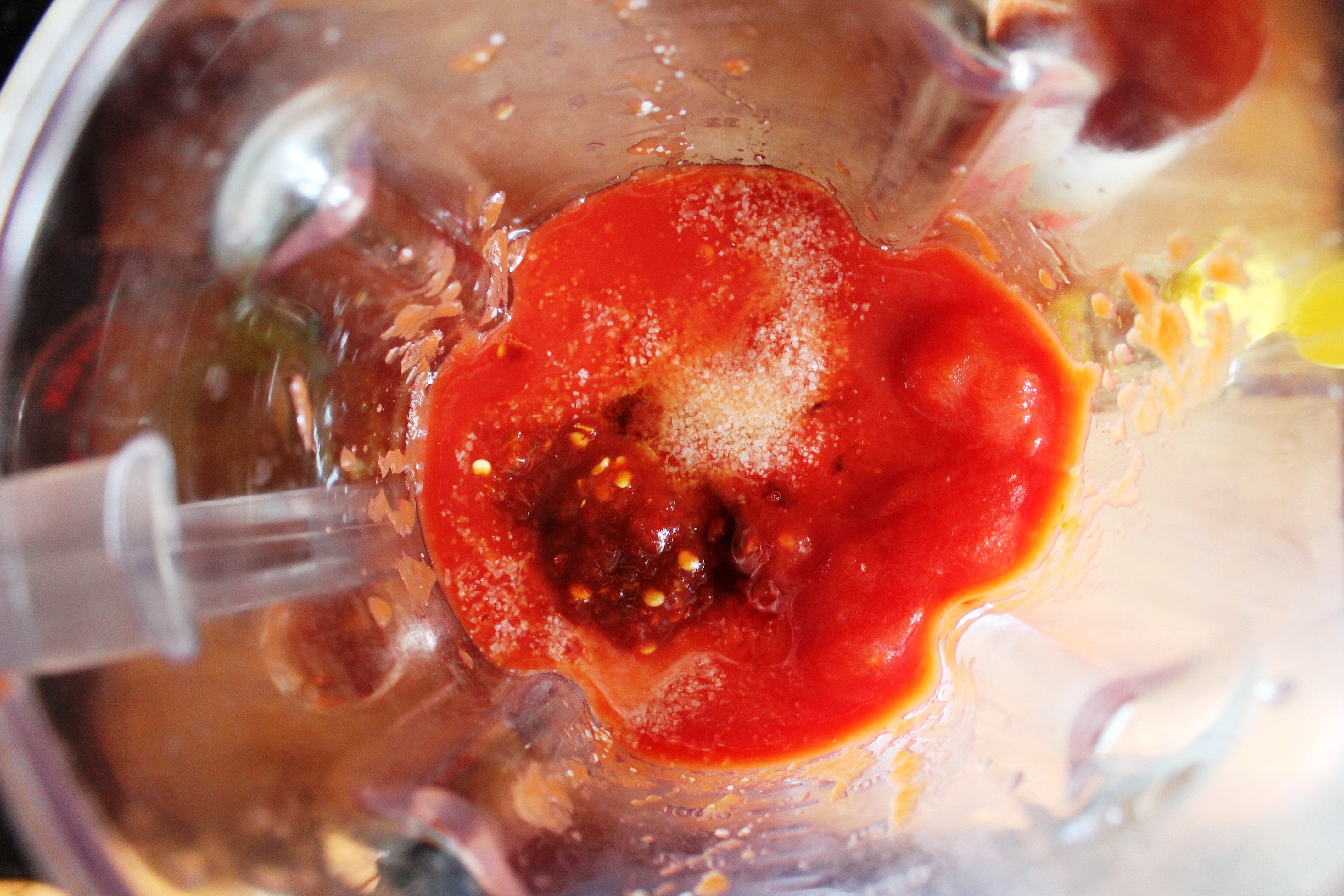 The only mystery that remained was how much "spicy" to put into the Tomato Oil.  Erring on the comically safe side, he started with a teaspoon.  Once he had stopped laughing, he continued to experiment, adding a teaspoon at a time, wondering if each additional teaspoon would tip the flavor from "delightfully spicy" to "should we take the batteries out of the smoke alarm before we taste this?" Luckily, he found the magic number before it got ugly.  Three tablespoons in, spice nirvana was achieved.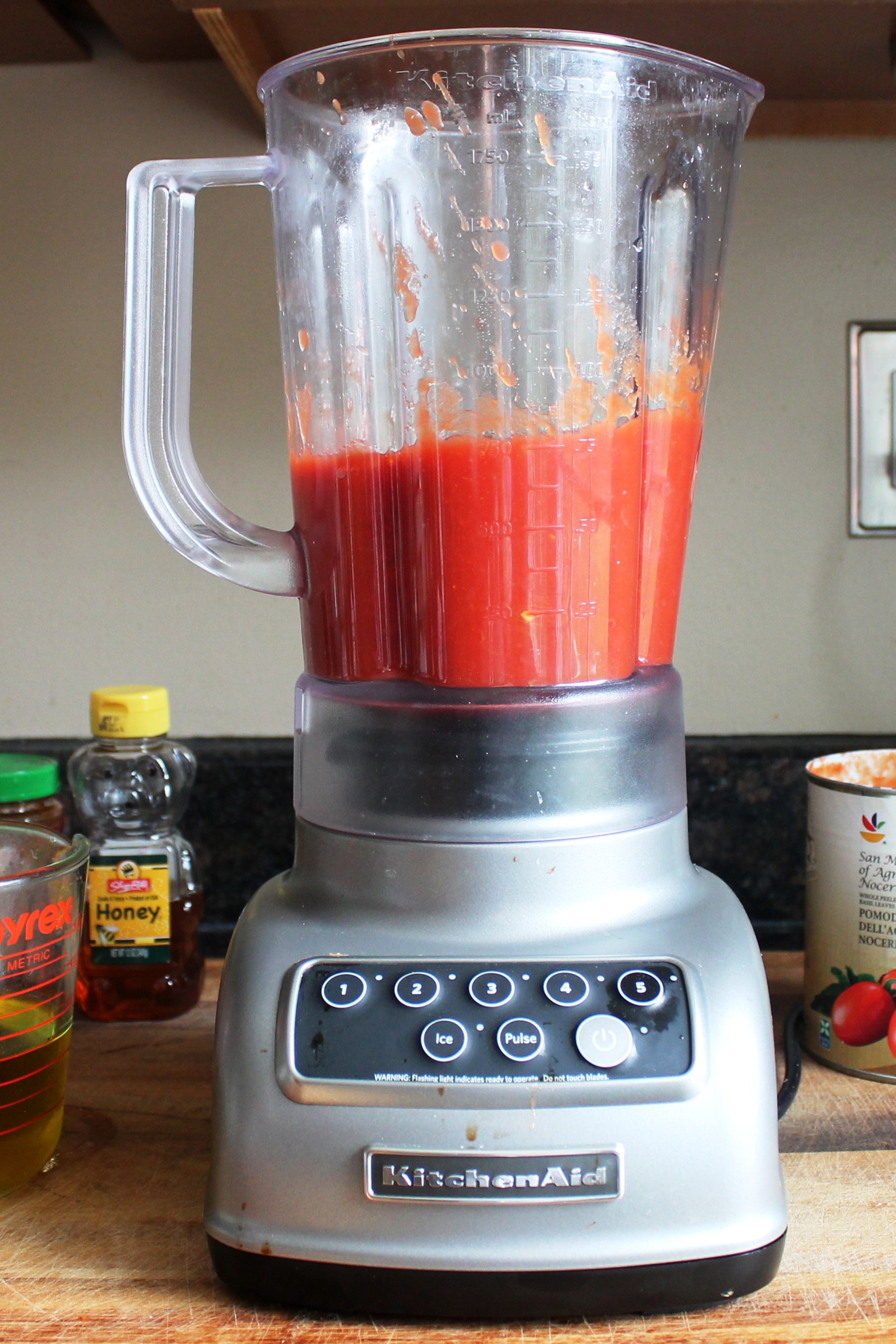 While it was perfectly reminiscent of the oil he bought in New York, he felt that a little vinegar would brighten up the flavor without the need for any additional salt.  This version is delightfully balanced and just as addictive as its predecessor.  While this recipe yields a whole quart of tomato oil, don't be surprised when it evaporates before your eyes.  Especially if you grab a spoon and pretend that it's soup.  It can happen.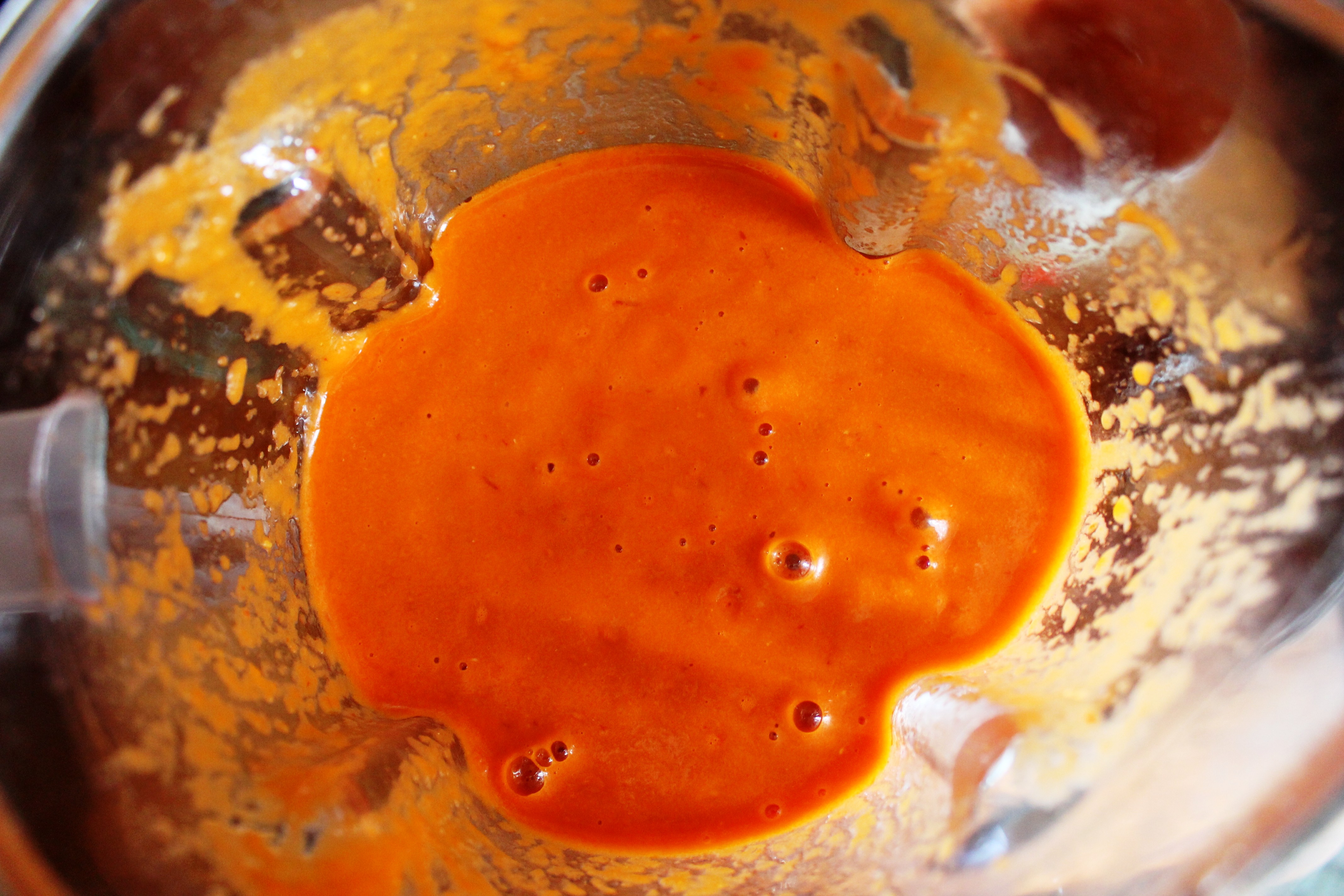 Not only does it make an amazing dip for bread (duh!), once you taste it your imagination will start ribboning out in eight different directions looking for things to put it on.  The original jar suggested putting it on your eggs (we would like to refer you back to our earlier "duh!"), but it also makes a fantastic pasta sauce or a simple "dressing" for steamed vegetables.  Try it on potatoes, chicken, burgers, fish or just about anything fried.  In other words, you might want to tell that bottle of ketchup in your refrigerator door to get its affairs in order.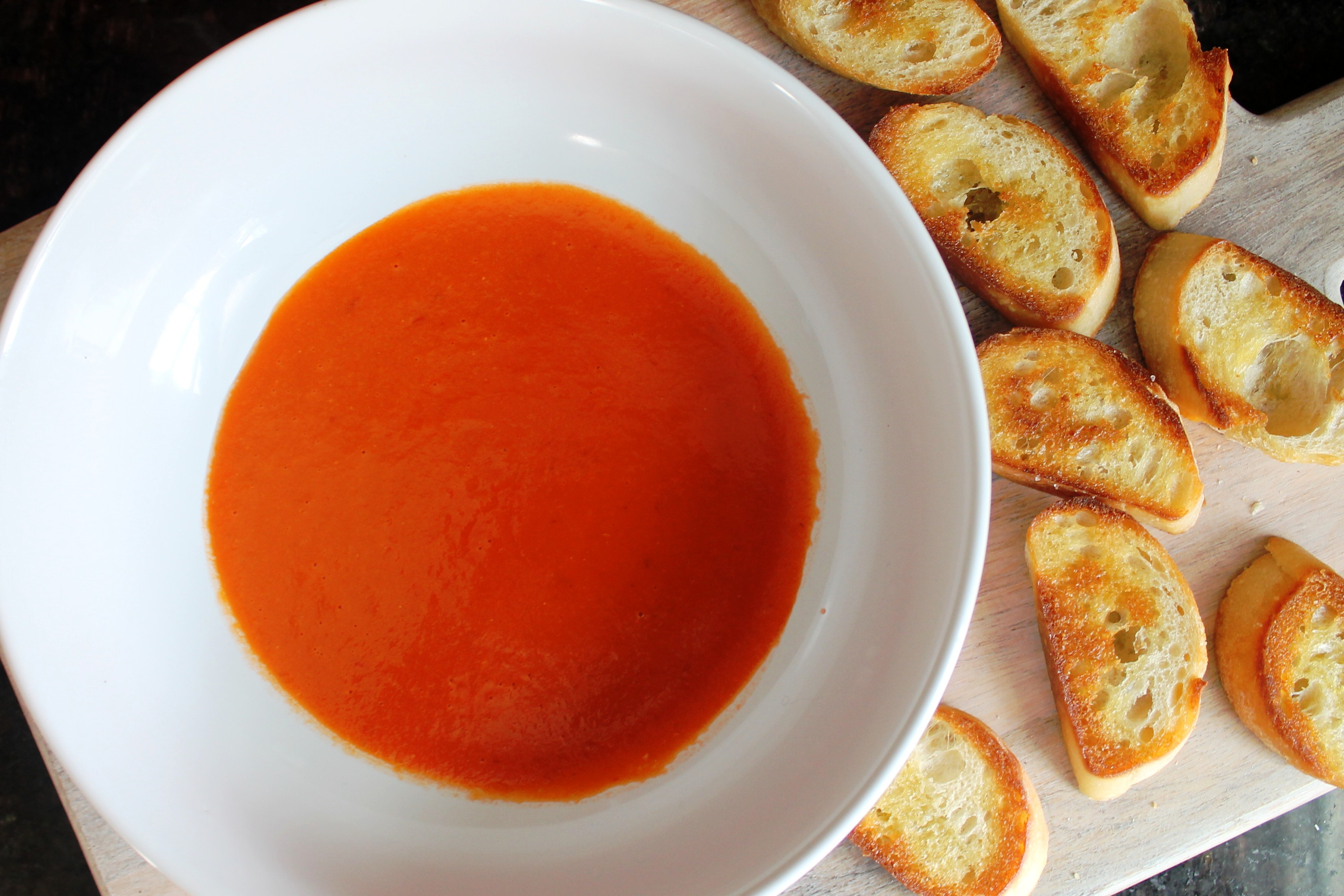 This is a wonderful, simple gift idea as well, whether as a thank you to a party host, or as part of a basket of homemade goodies, so feel free to share it with all of your friends.  You could go also go in a completely different direction, of course, and hoard it all for yourself with full confidence that we will neither tattle nor judge. Enjoy!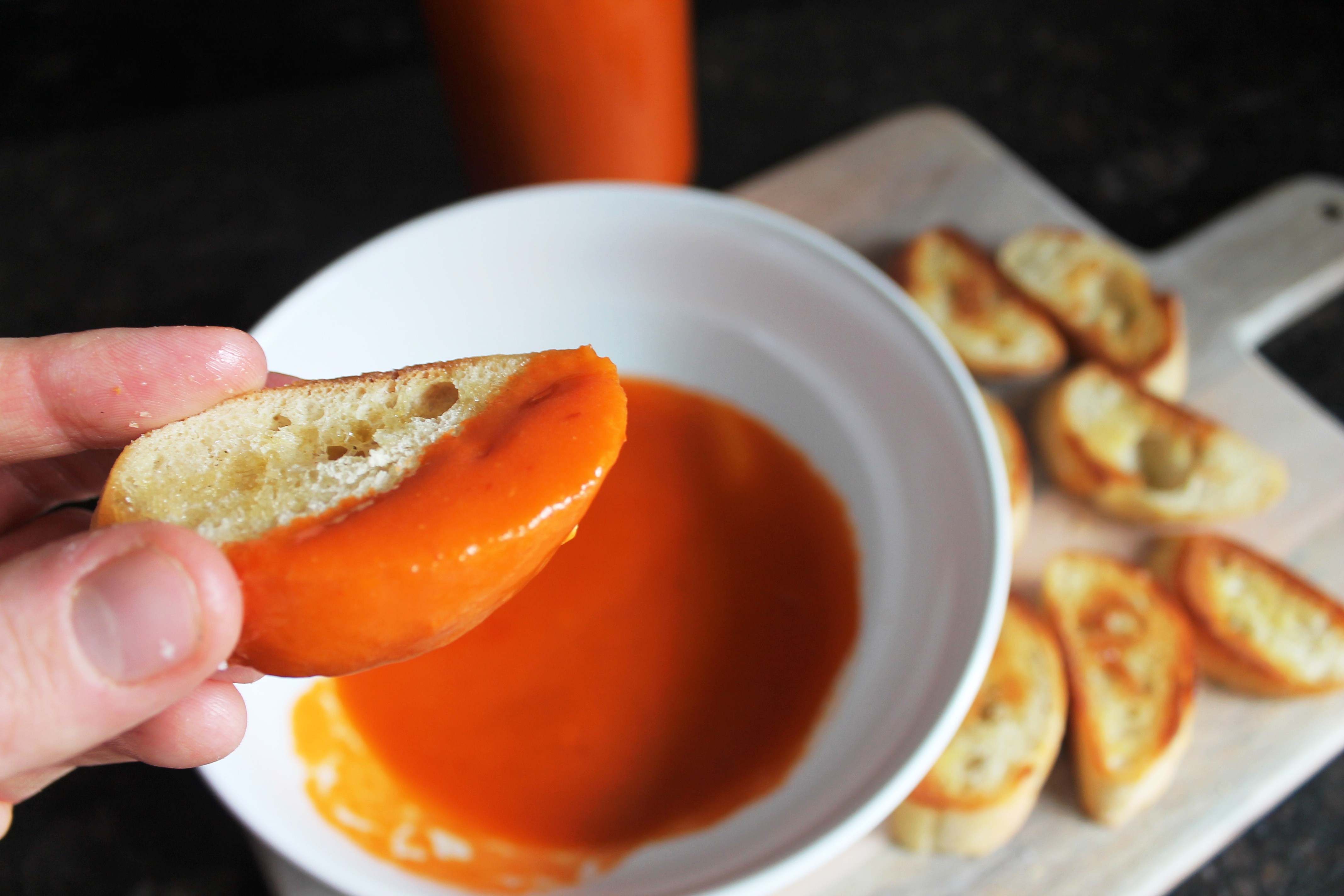 Inspired by Pastabilities.

Spicy Tomato Oil
Ingredients
1 cup olive oil
5 cloves of garlic, peeled and sliced
1 can San Marzano tomatoes (400g)
1 tbsp honey
1 teaspoon kosher salt
3 tbsp chili paste (i used sambal oelek)
1 tablespoon white wine vinegar
Instructions
Heat the olive oil in a large pot over medium heat. Add the garlic and cook until golden, about 2 to 3 minutes. Remove from heat to cool.
Strain the oil, reserving the garlic.
In a blender, puree the tomatoes, honey, salt, chili paste and white wine vinegar. With the motor running, stream in olive oil. Stir the reserved garlic back into the sauce. Serve with everything.
Please follow and like us: