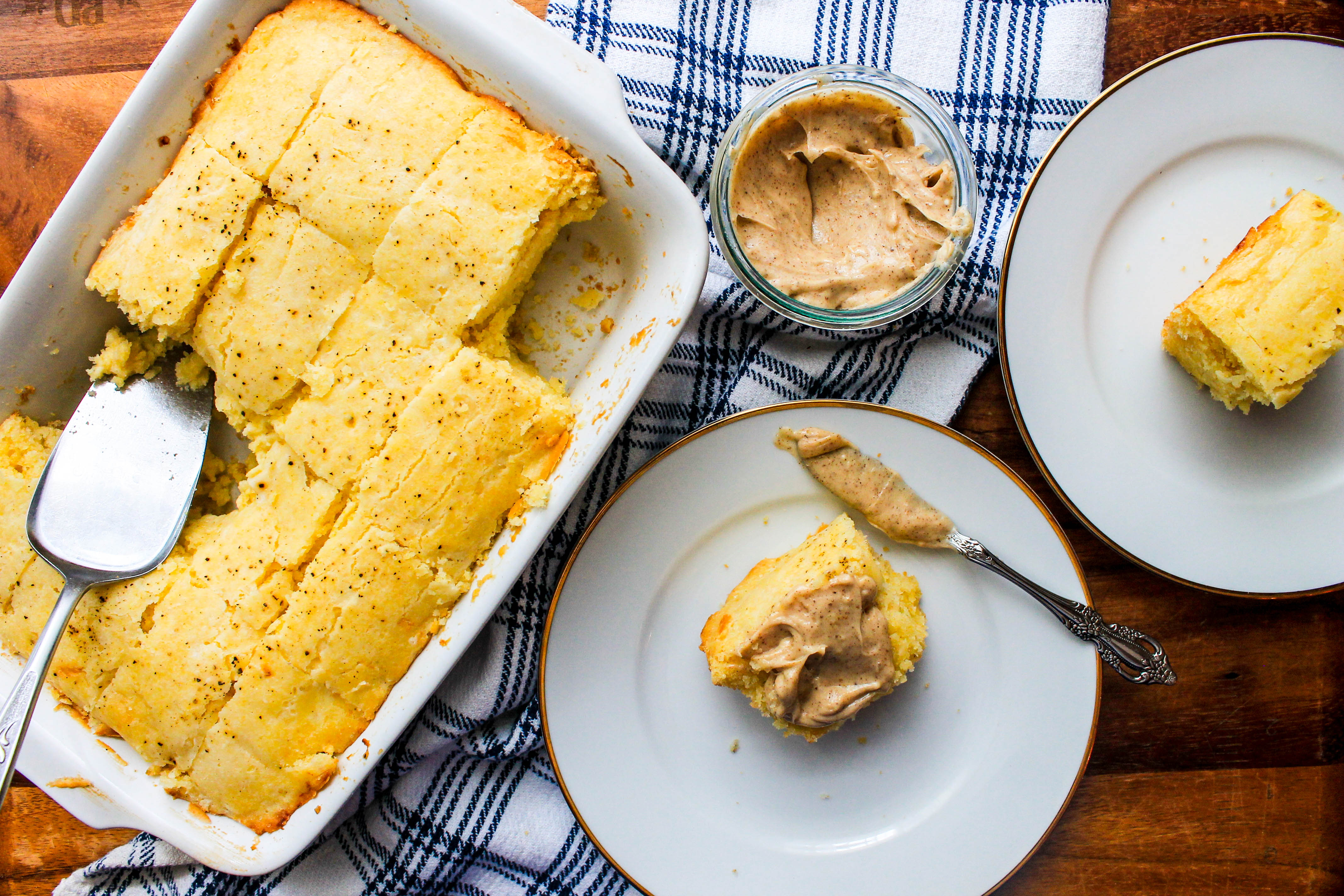 Ahh….cornbread season! It is that time of year – when the holidays are quickly approaching, making us dream of all the various delectable delights that come with them. One of those delights – is cornbread.  Kyle first made this particular cornbread last year for Thanksgiving. The recipe, touted as Vera Obias' Cheddar & Black Pepper Cornbread on Food52, was an immediate hit and his family fell in love with the sweet, delicately moist cornbread that was laced with the tang of cheddar cheese and bracing spice of coarsely cracked black pepper.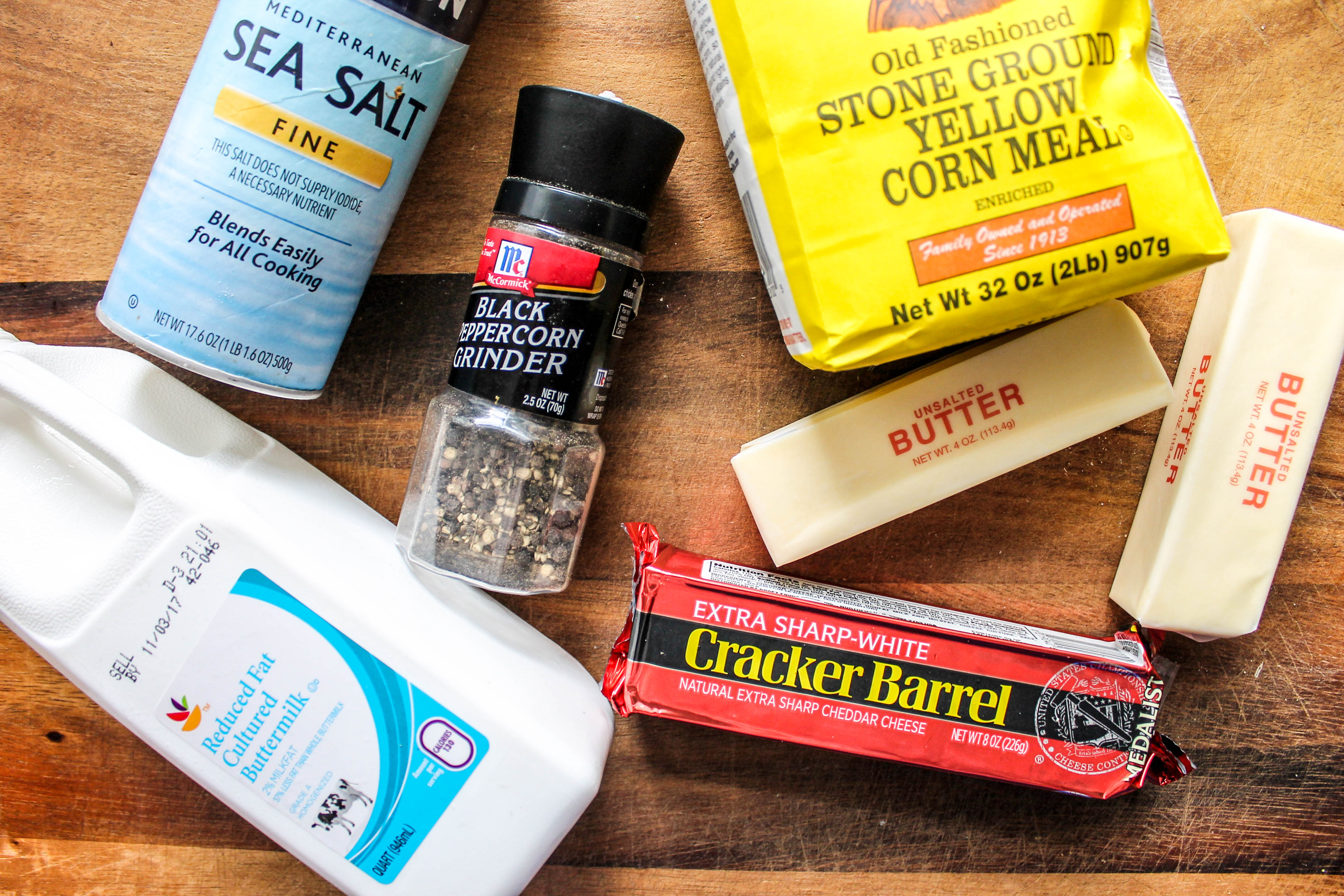 However, the week after Thanksgiving is a really inopportune time to share this new recipe for the holiday, so, Kyle held onto the recipe until Thanksgiving came around in 2017, anxiously awaiting the moment he could share it with our readers. To begin, we are going to give fair warning to cornbread traditionalists: several comments on the Food52 site took issue with the title of Cornbread for this quickbread, stating that the ratio of flour to cornmeal, the amounts of sugar and butter, and preparation method did not conform to the traditional Southern Cornbread.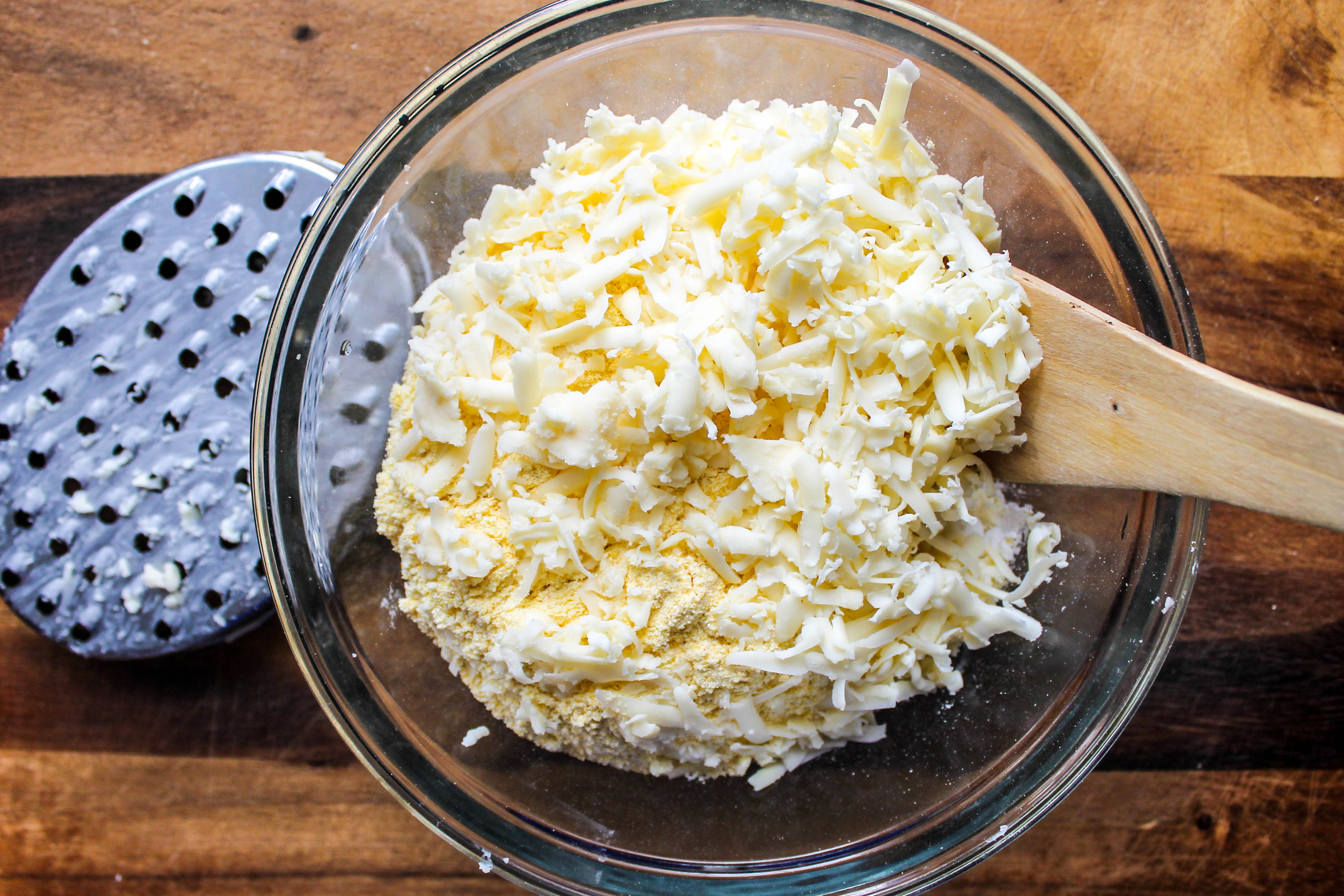 You can call the recipe by any name you wish – but the resulting bread, complete with pockets of melted cheese, is absolutely delicious! Another fair warning, you will be using a half a pound of butter per recipe, it is recommended to relegate this cornbread recipe to holiday celebrations. Or not, whatever you decide.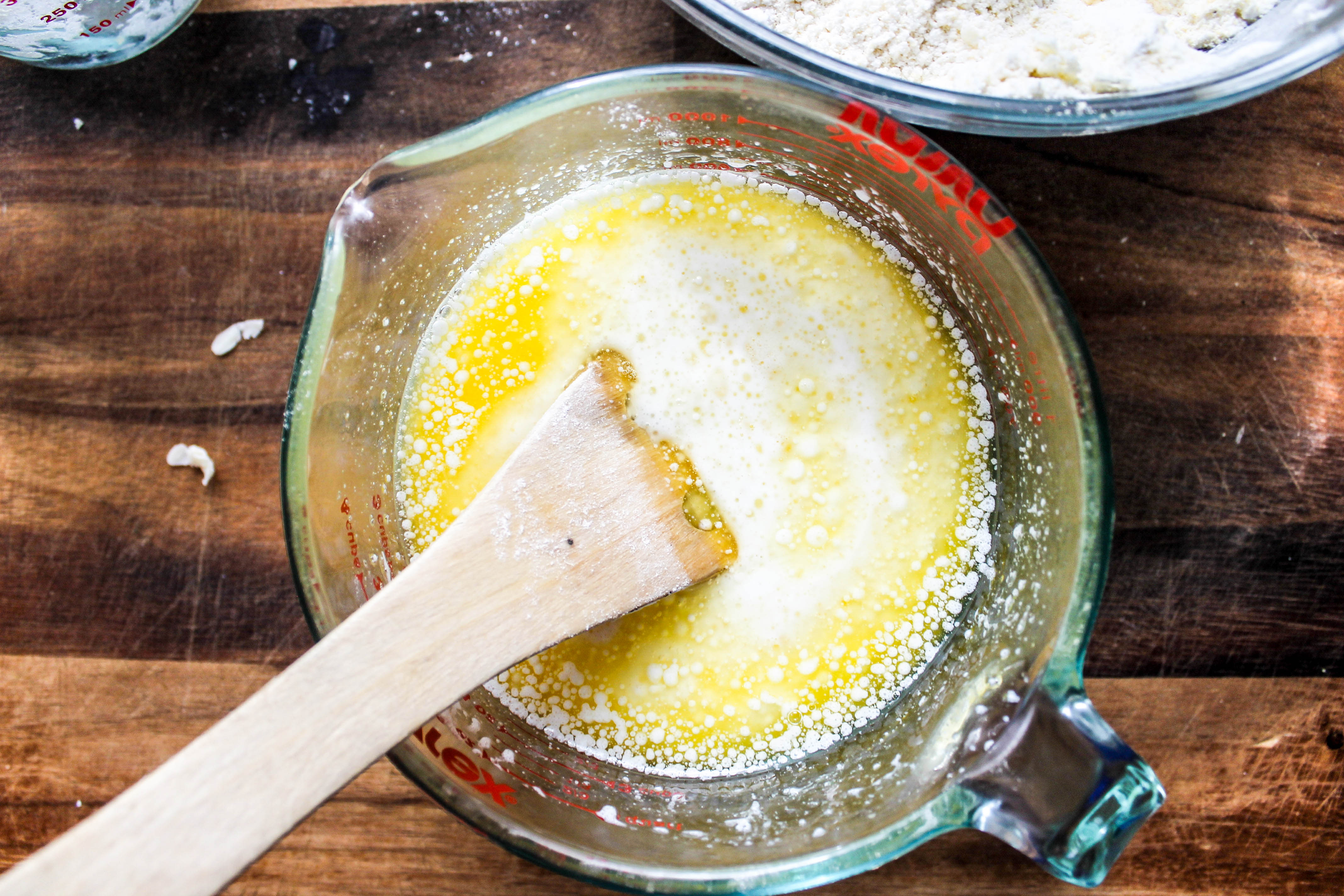 Now, on to the preparation method for the dough! Food52 claims that one of the brilliant aspects of this recipe is treating the cornbread more like a biscuit by incorporating clumps of chilled butter throughout the dough, creating flaky pockets throughout the finished cornbread.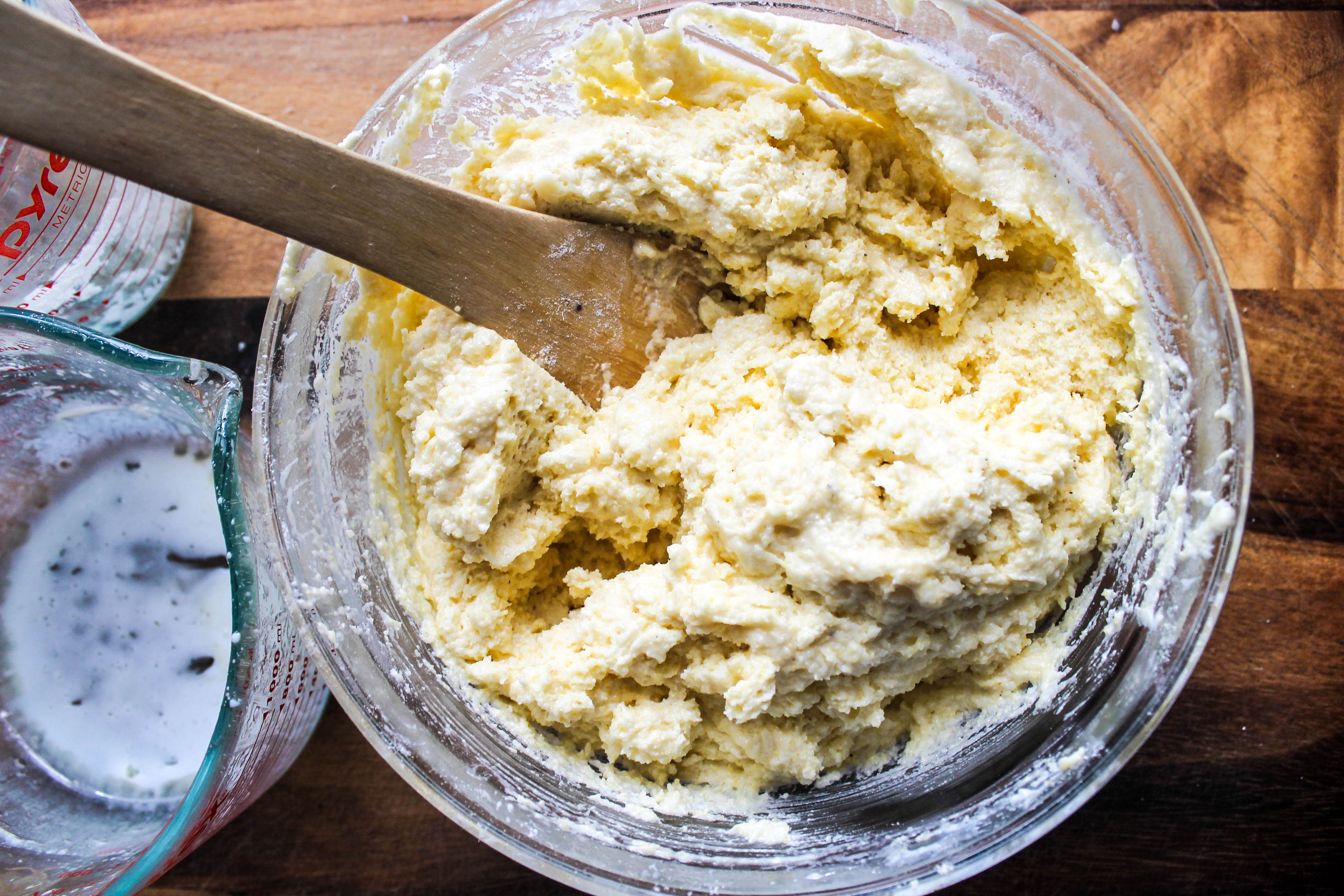 Food52 uses a food processor to incorporate the butter into the dry ingredients, but Kyle used a technique that he picked up from Cook's Illustrated back when he made the Parmesan and Pepper Biscuits: melt your butter, cool it to room temperature, then fold it into really cold buttermilk. The butter solidifies upon contact with the frigid buttermilk, creating the shards of cold butter that yield light flaky pockets in your baked good, all without the use of a food processor, saving both time and cleanup! Efficiency for the win!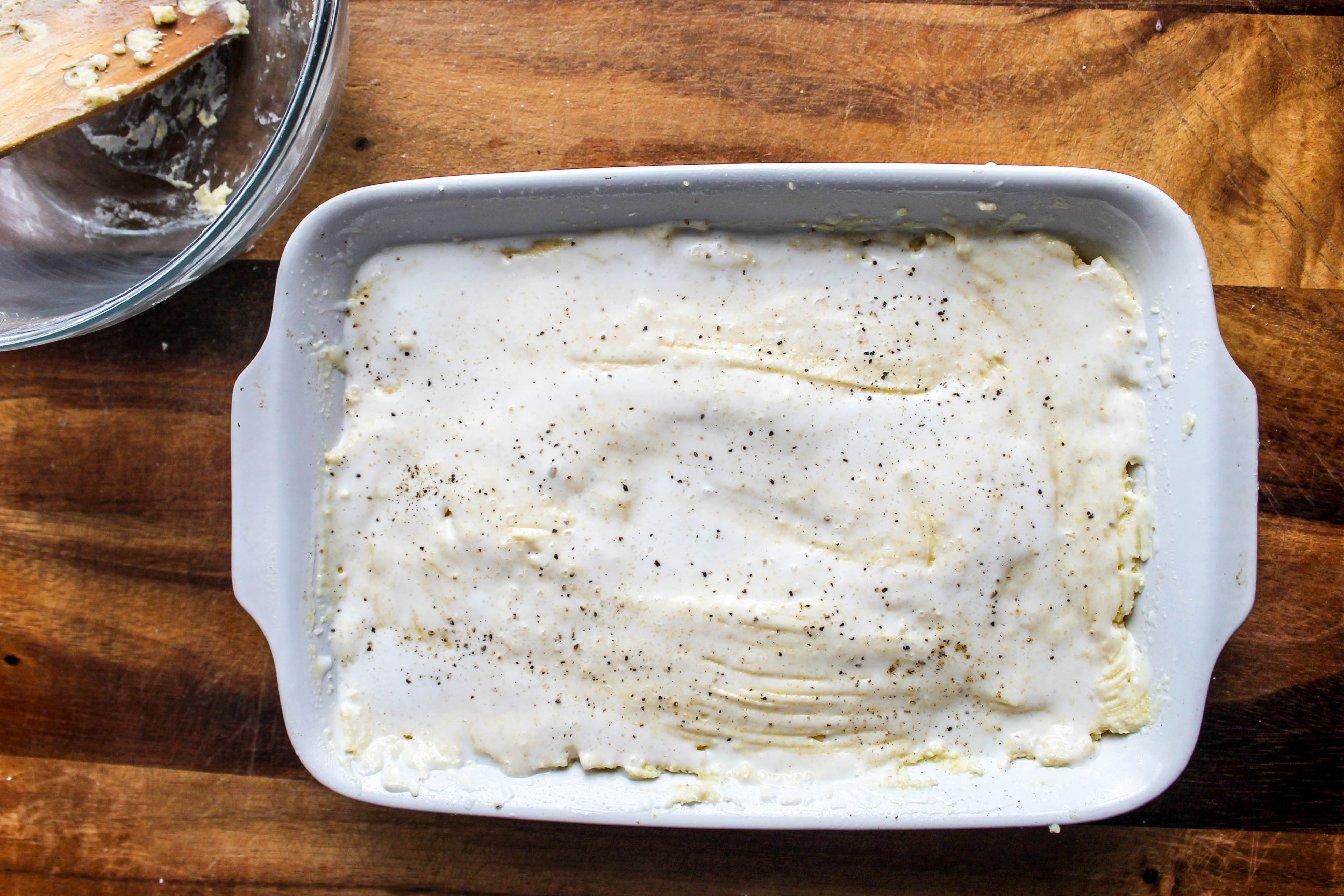 Food52 also suggests that you can bake this batter into a free-form scone or biscuit; Kyle used this method last year, and while the results were quite tasty, he found that the cornbread bakes up taller and fluffier when trapped within the confines of a baking dish.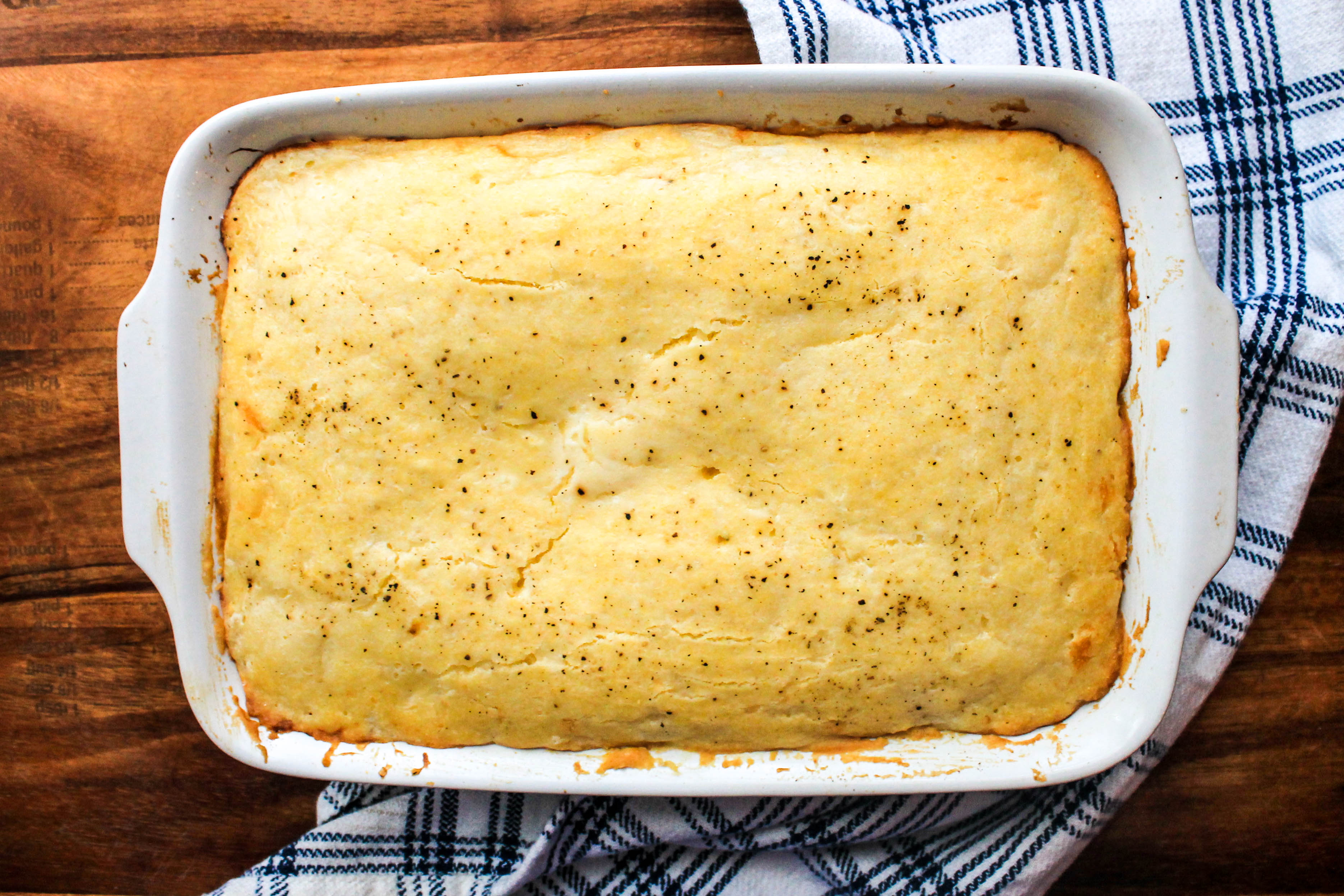 In addition to subbing in gluten free flour, he also reduced the amount of white sugar (to cut the sweetness of the bread) and incorporated some freshly ground black pepper into the dough instead of just scattering it on top. This increases the peppery bite throughout the cornbread. Also, the recipe instructs one to brush the dough with heavy cream; since there wasn't any on hand, he used the leftover buttermilk from the dough (there was plenty of it), he used this to brush on top instead.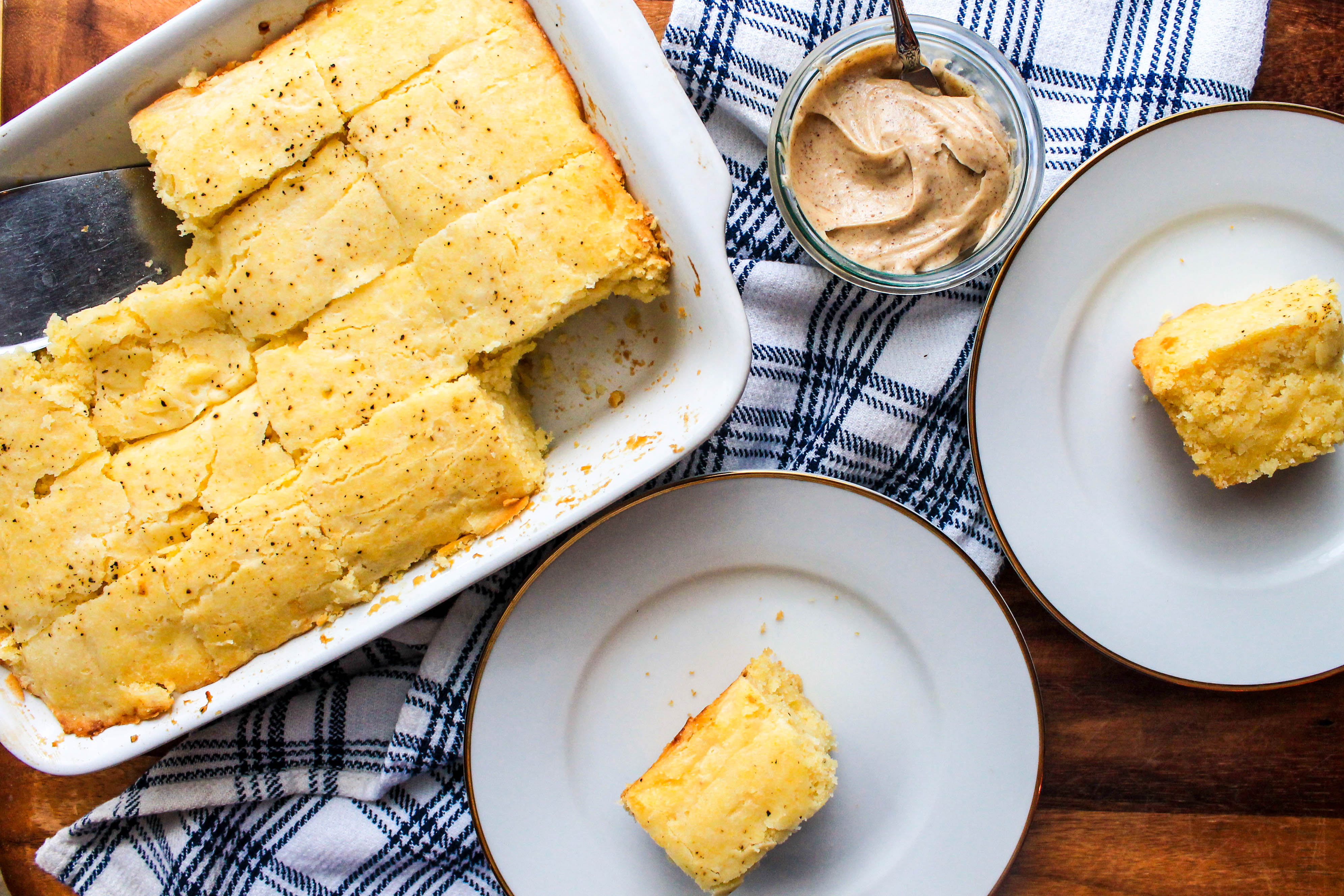 Kyle made a batch of Maple-Cayenne Brown Butter to pair with the cornbread. The sweetness of the maple syrup and the heat from the cayenne, along with the caramel notes from the brown butter made this spread the perfect accompaniment to this sweet, savory, spiced (and gluten free!) wonder.
This cornbread will also make a good base for your delicious stuffing! So stay tuned – we will have yet another great Thanksgiving recipe to share with you! In the meantime, enjoy this addition to your Thanksgiving Day spread! We will enjoy sharing with you during this holiday season!
Adapted from Food52.

Cheddar and Black Pepper Cornbread
Ingredients
3 cups (375g) gluten free all-purpose flour
1 ½ teaspoons xanthan gum
½ cup (100g) sugar
1 cup (144g) cornmeal, preferably coarse
1 tablespoon (12g) baking powder
1 teaspoon (6g) baking soda
1 ½ teaspoons (10g) salt
¼ teaspoon freshly ground black pepper
1 ½ cups (150g) grated aged white cheddar
8 ounces (240g) butter, melted and cooled to room temperature
1 cup buttermilk, very cold, plus more for finishing
Cracked black pepper and Maldon (or other flaky) salt for finishing
For the Maple-Cayenne Brown Butter:
1 stick (120 grams) unsalted butter, divided
2 tablespoons maple syrup
¼ teaspoon cayenne pepper
Few pinches flaky sea salt
Instructions
In a large bowl, whisk together the gluten free flour, xanthan gum, sugar, cornmeal, baking powder, baking soda, salt and black pepper. Stir in the grated white cheddar cheese.
Place cold buttermilk and a medium bowl. Stirring constantly, stream in the melted butter until fully incorporated. Upon contact with the cold buttermilk, the butter will seize and form small clumps. Stir dairy mixture into dry ingredients until fully incorporated.
Preheat oven to 350 degrees F. Press dough evenly into a greased 9 x 9-inch baking pan (I couldn't find my 9 x 9-inch pan, so I used an 8 x 10-inch). Brush with a tablespoon or two of buttermilk and sprinkle with Maldon sea salt and cracked black pepper. Bake until the top is golden brown and the sides start to pull away from the pan, about 35 to 40 minutes. Let cool for 10 to 15 minutes before slicing and serving.
To make the Maple-Cayenne Brown Butter: In a small saucepan, melt half the stick of butter over medium heat. Once melted, reduce heat to medium-low. Stir frequently, scraping up any bits from the pan. Once the butter foams, it will start to turn brown and smell nutty. Remove from heat and cool to room temperature. (Pop the butter in the fridge to speed up this process.) While it is cooling, leave the other half of the butter out to soften slightly.
Whip softened butter with an electric mixer until fluffy. Gradually drizzle in the room temperature browned butter, maple syrup, cayenne and salt. Whip until combined. Chill butter in fridge until it is a semi-firm, spreadable consistency. Serve with Cheddar & Black Pepper Cornbread.
Please follow and like us: