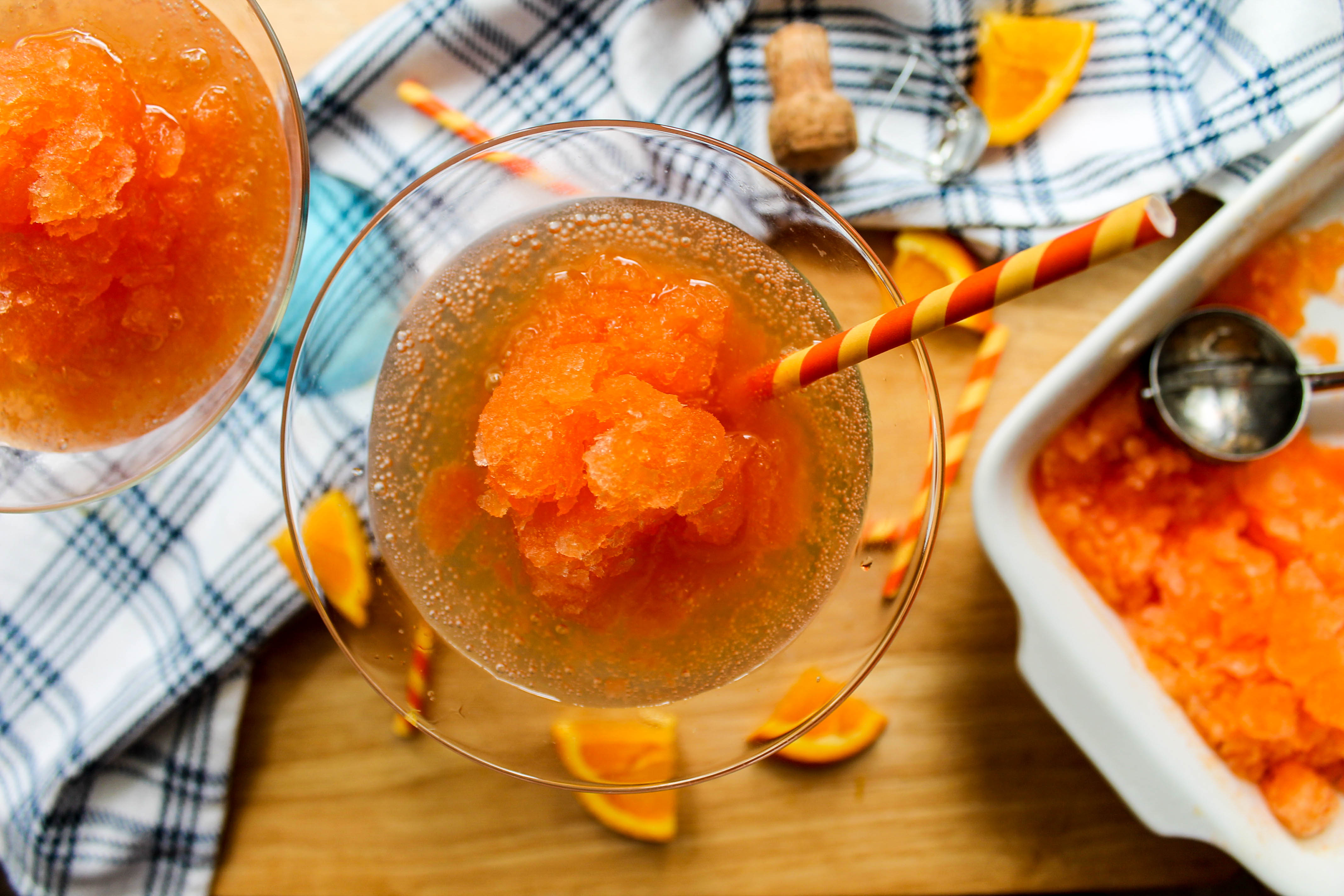 The Aperol Spritz Slushie takes inspiration from our travel group's cocktail of choice during the most recent trip to Italy – the Aperol Spritz. Made with Aperol (a bitter orange aperitif), Prosecco, and a splash of seltzer water, the Aperol Spritz is a bright, refreshing, not-to-sweet drink that pairs beautifully with the warmer weather.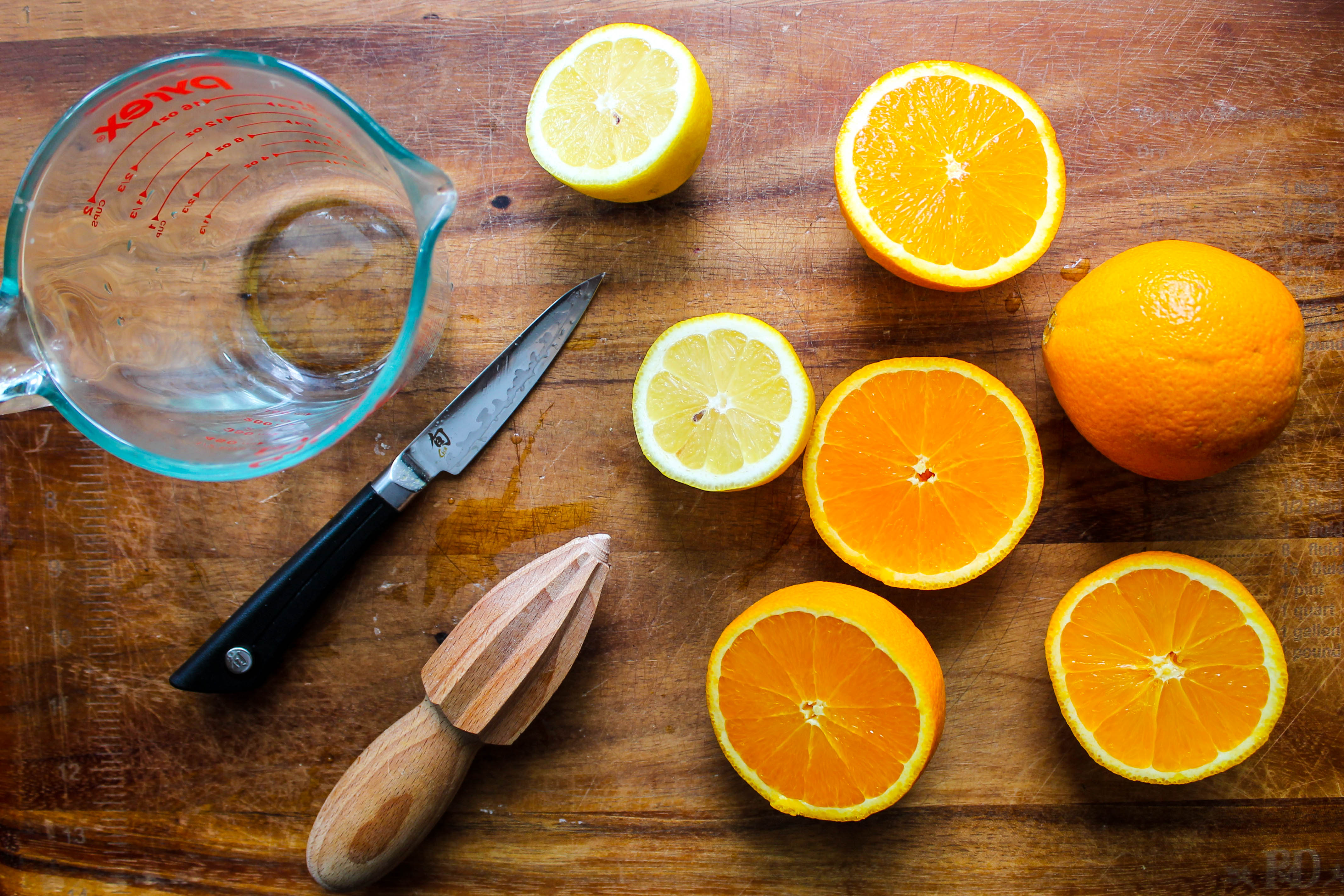 The Aperol Spritz is the most common aperitif in Italy today. The drink became popular in the 1950's, but Aperol itself originated in Padua, Italy in 1919 at the Padua International Festival. It was created by the Barbieri brothers (Luigi and Silvio). The aperitif is a unique infusion of orange peel and a variety of herbs and spices. Salute to Luigi and Silvio!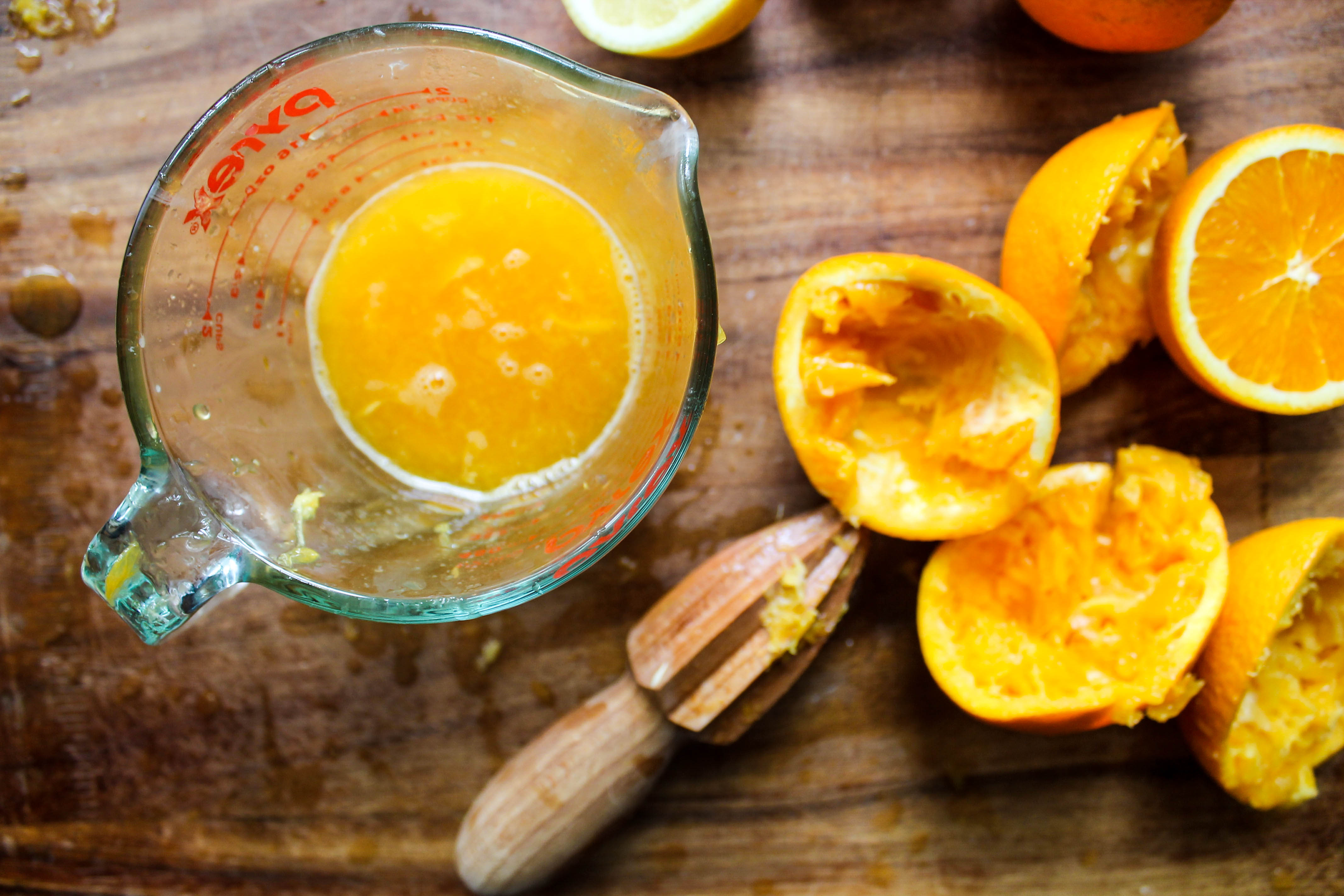 Through Kyle's observations, he noticed that many of the Gin & Tonic lovers of this group had the most affinity for this particular beverage. He deduced that people who enjoy the bitterness of the tonic tend to gravitate toward the uniquely bitter flavor of the Aperol.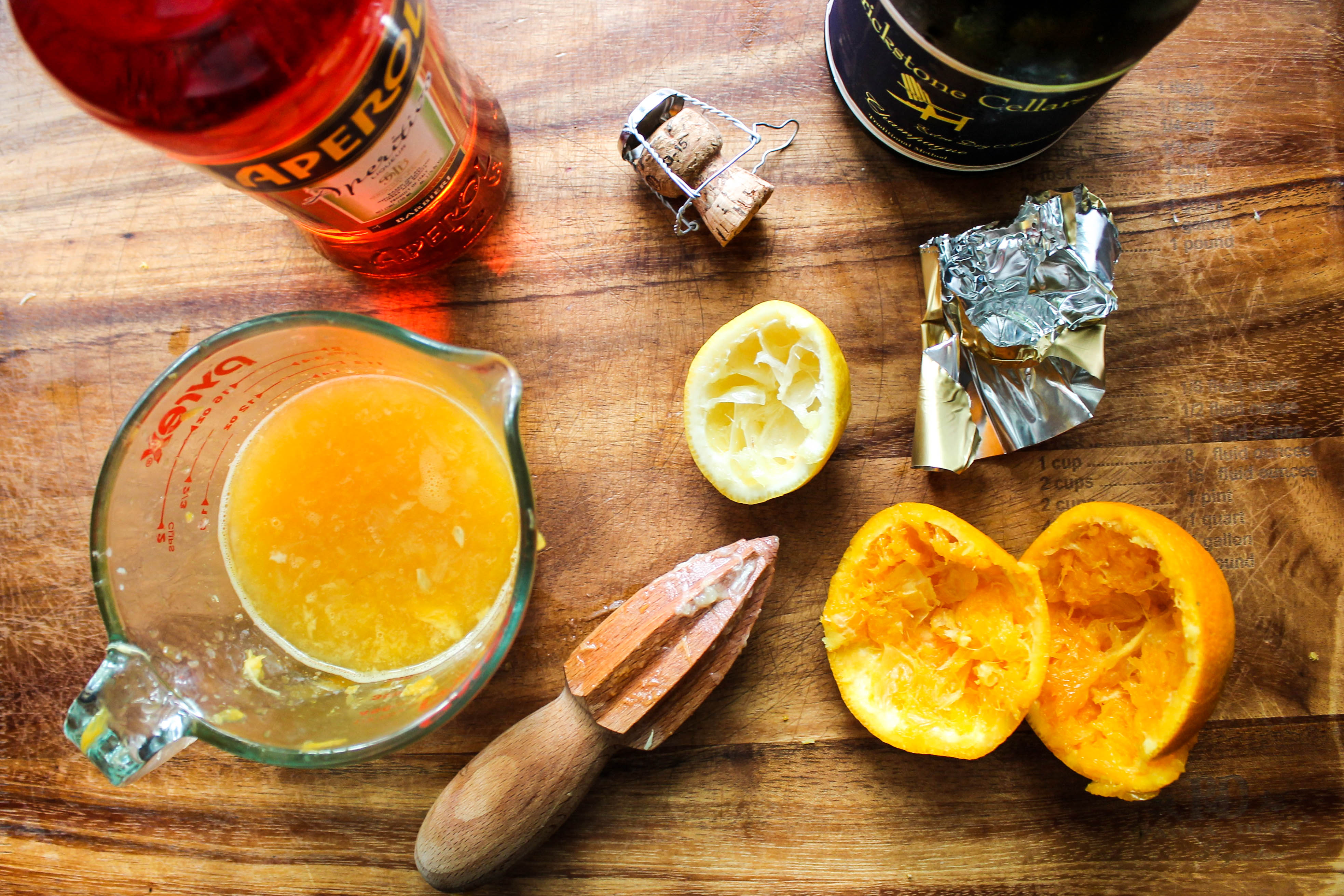 Instead of simply posting a recipe for Aperol Spritz (a. this would be too basic & b. this type of recipe is relatively easy to find already), Kyle took it to the next level, uniting the Aperol Spritz with the wine slushie. The wine slushies are part Slurpee and part granita. This equals a refreshing, semi-frozen creation that makes the perfect summer beverage. The slushies are infinitely adaptable in terms of wines and flavorings, making it the a fabulous addition to any summer gathering.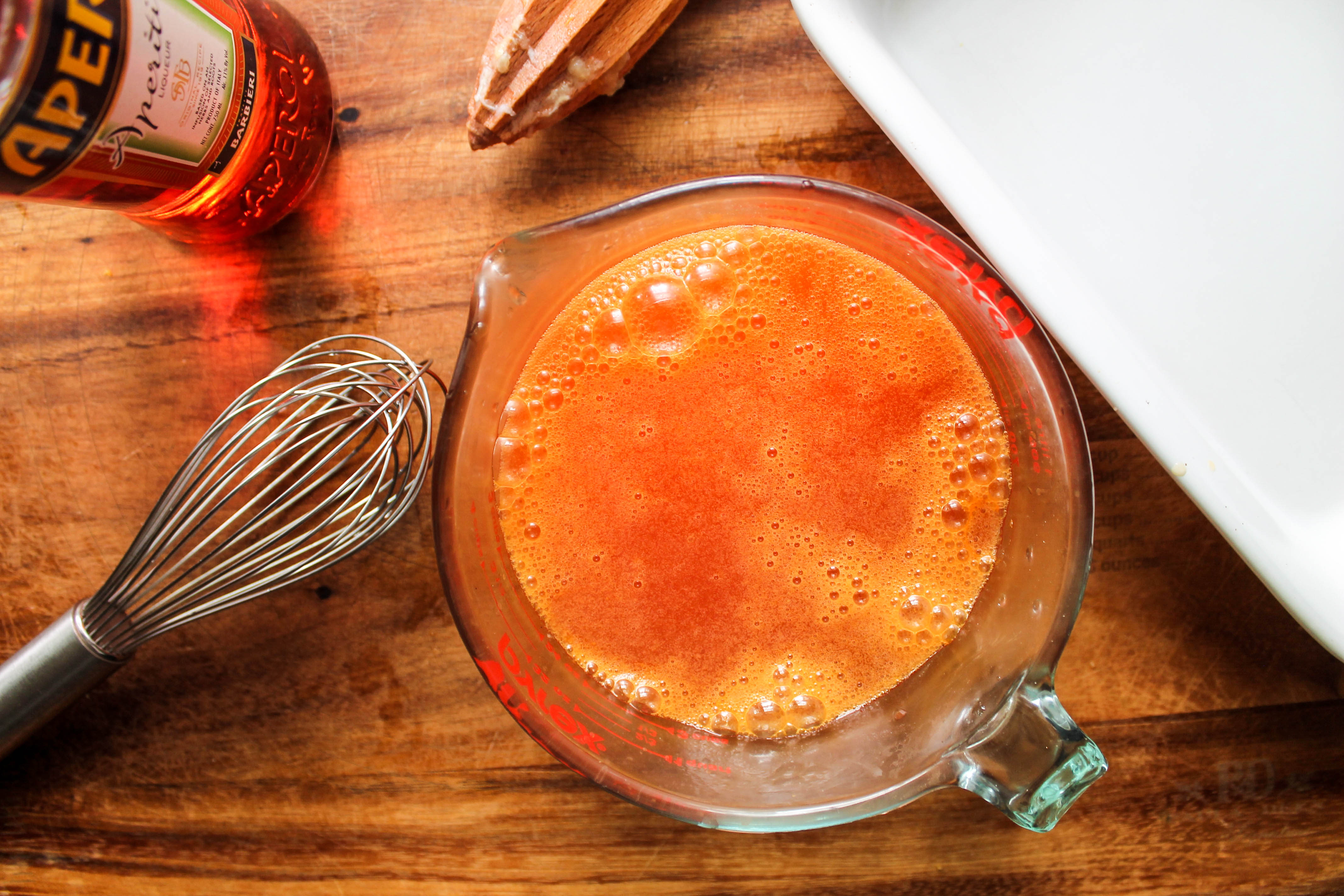 Kyle first had a wine slushie at Bud & Marilyn's in Philadelphia. They served a Rosé slushie delightfully named the "Frosé". However, this tasting was in mid-September, putting a damper on the opportunity to explore these refreshing beverages. Winter was looming….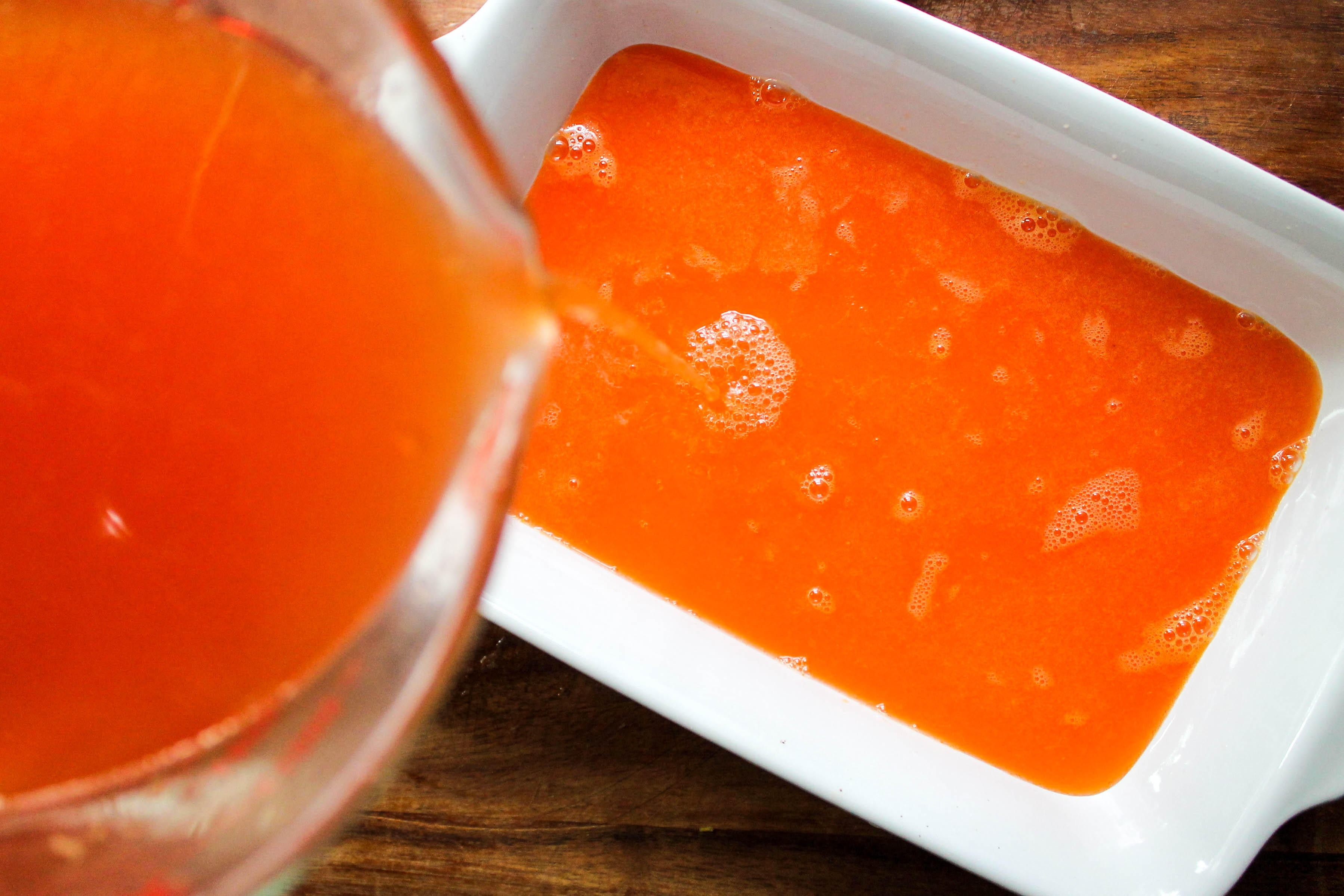 Now was Kyle's time to experiment! The spring and summer seasons allowed him to create this utterly delightful drink! To begin making the Aperol Spritz Granita, Kyle mixed equal parts of orange juice, Aperol and sparkling wine (plus a bit of lemon to brighten up the flavors). The mixture was popped in the freezer, it was stirred every 30 minutes until there was some Aperol Spritz shaved ice.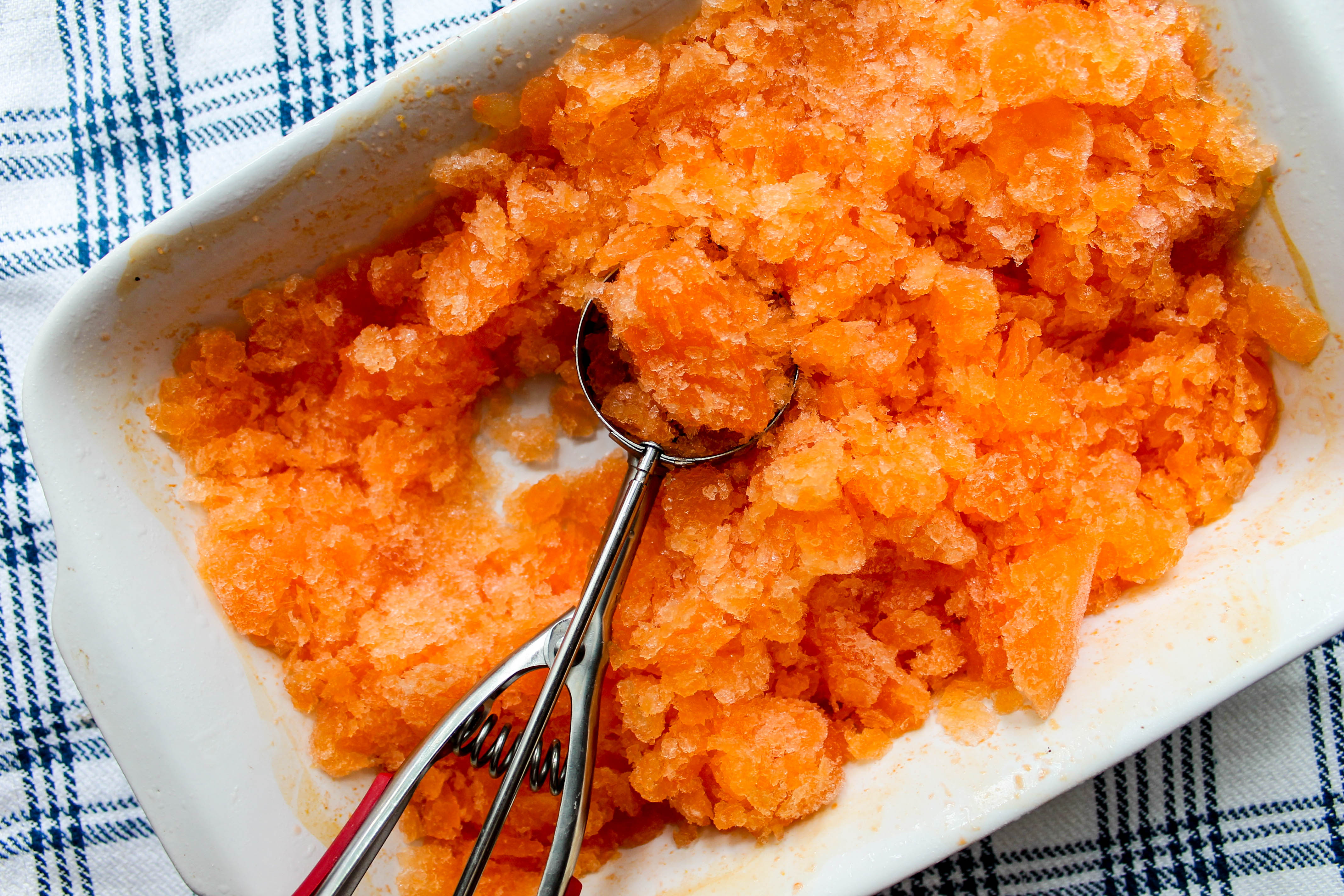 This might be a lovely stopping point to enjoy some of that Aperol Spritz Granita, but, you now have an open bottle of sparkling wine, well, I hope you do, maybe you decided to drink it while waiting for the granita to freeze. No judgments here. Kyle suggests adding some extra Prosecco to each serving to create a fun Aperol Spritz Slushie.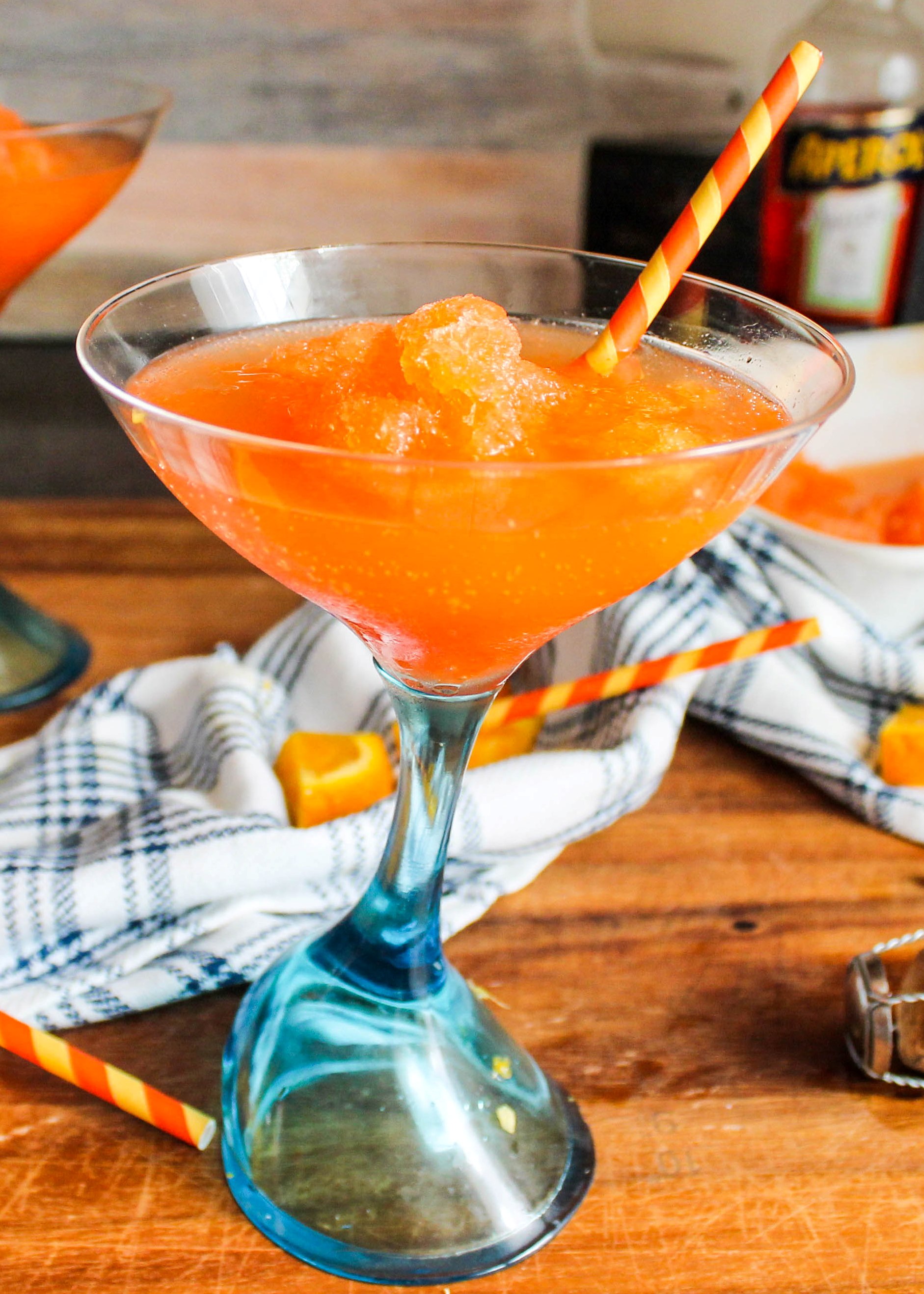 Scoop the granita into the serving glasses then pour the Prosecco around it, keeping the granita and sparkling wine separate at first. At first sip you will be tasting Prosecco while spooning mouthfuls of granita, but as the Aperol Spritz Granita melts, the orange-Aperol flavors seep into the Prosecco. This will give the cocktail a slightly bitter, less sweet Mimosa feel, making it suitable for day or morning or evening drinking. A day-round elixir!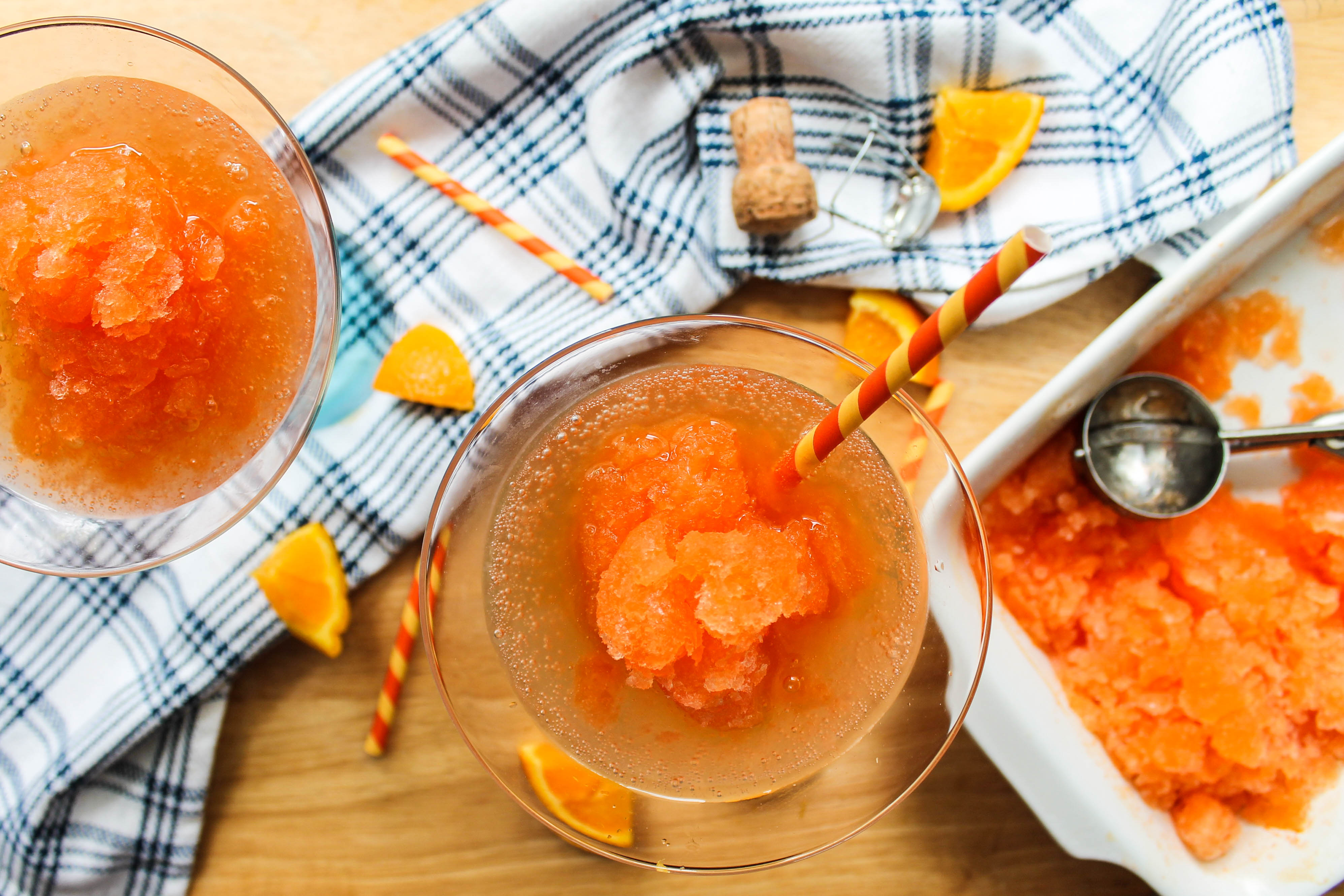 Once the granita does begin to melt, be sure to mix everything together. It will be a glorious, yet slightly dangerous drinking experience. You won't be able to have just one!

Aperol Spritz Slushies
Ingredients
1 cup Aperol
1 cup fresh orange juice, from about 2 to 3 oranges
¼ cup fresh lemon juice, from 1 to 2 lemons
1 bottle Prosecco, or other sparkling wine, divided
1 orange, sliced, for garnish
Instructions
Mix Aperol, orange juice, lemon juice, and 1 cup Prosecco in a large bowl.
Place in a shallow dish in the freezer and stir mixture with a fork every 30 minutes until the mixture resembles shaved ice, about 2 ½ to 3 hours.
Scoop ½ cup granita into serving glasses, then top with ¼ to ½ cup Prosecco. Garnish with orange slice.
Please follow and like us: