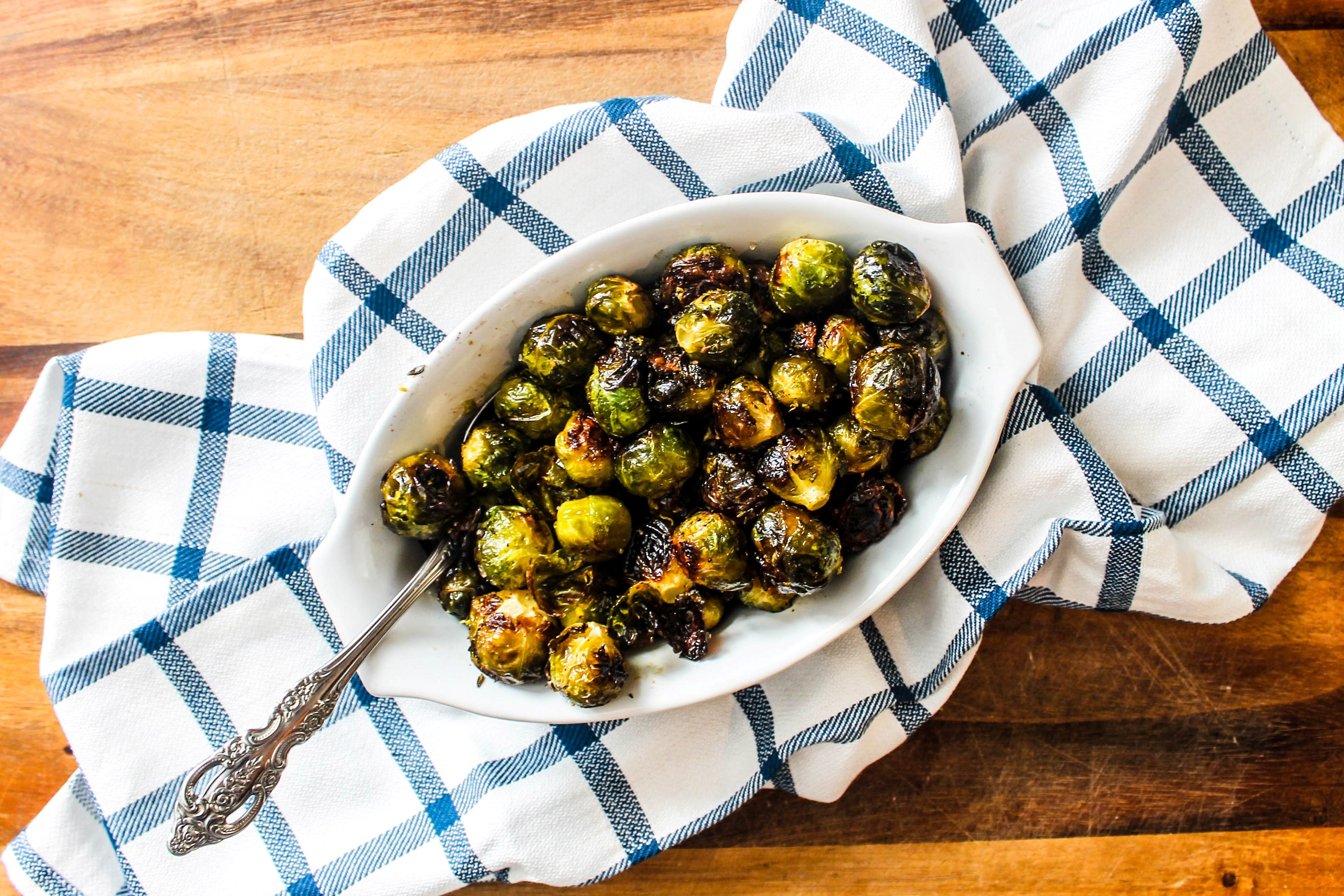 Our Brussels Sprouts archives for the blog is getting yet another addition. Kyle loves his Brussels sprouts. Is it a problem? The answer is no. There is plenty of room here for as many Brussels sprout recipes as he wants – keep researching and delivering the sprouts to us! They are delicious, so what can be wrong with that?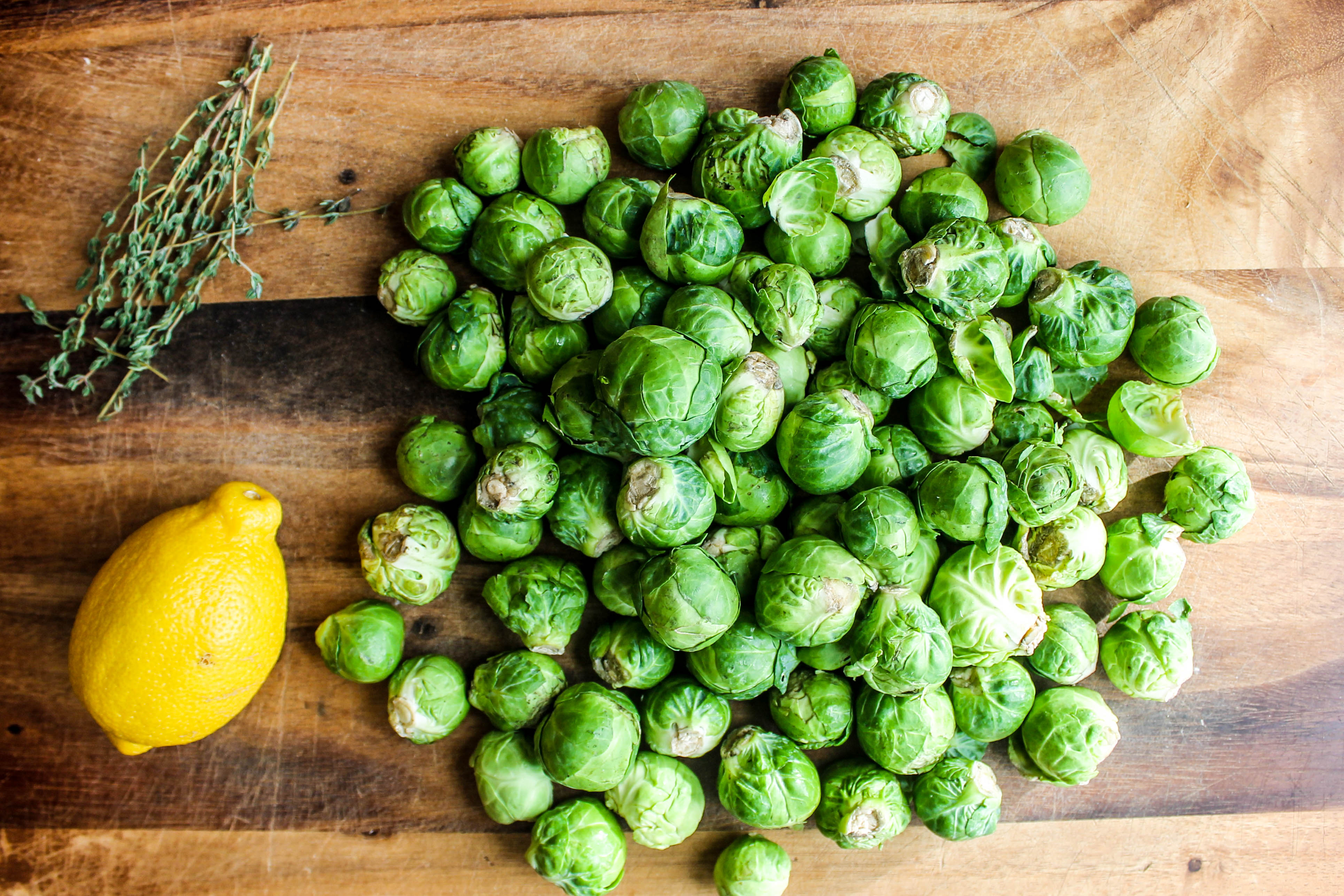 Our many versions include:  shredded and crispy-fied, shaved raw in a salad, and roasted in flavor-packed fish sauce vinaigrette. However, for us, this may be our new favorite way to cook and eat them. Kyle first served these for Thanksgiving and was so excited to share the simple recipe for them, but then the Holiday Recipes took priority in December. Now he finally ready to present them to you!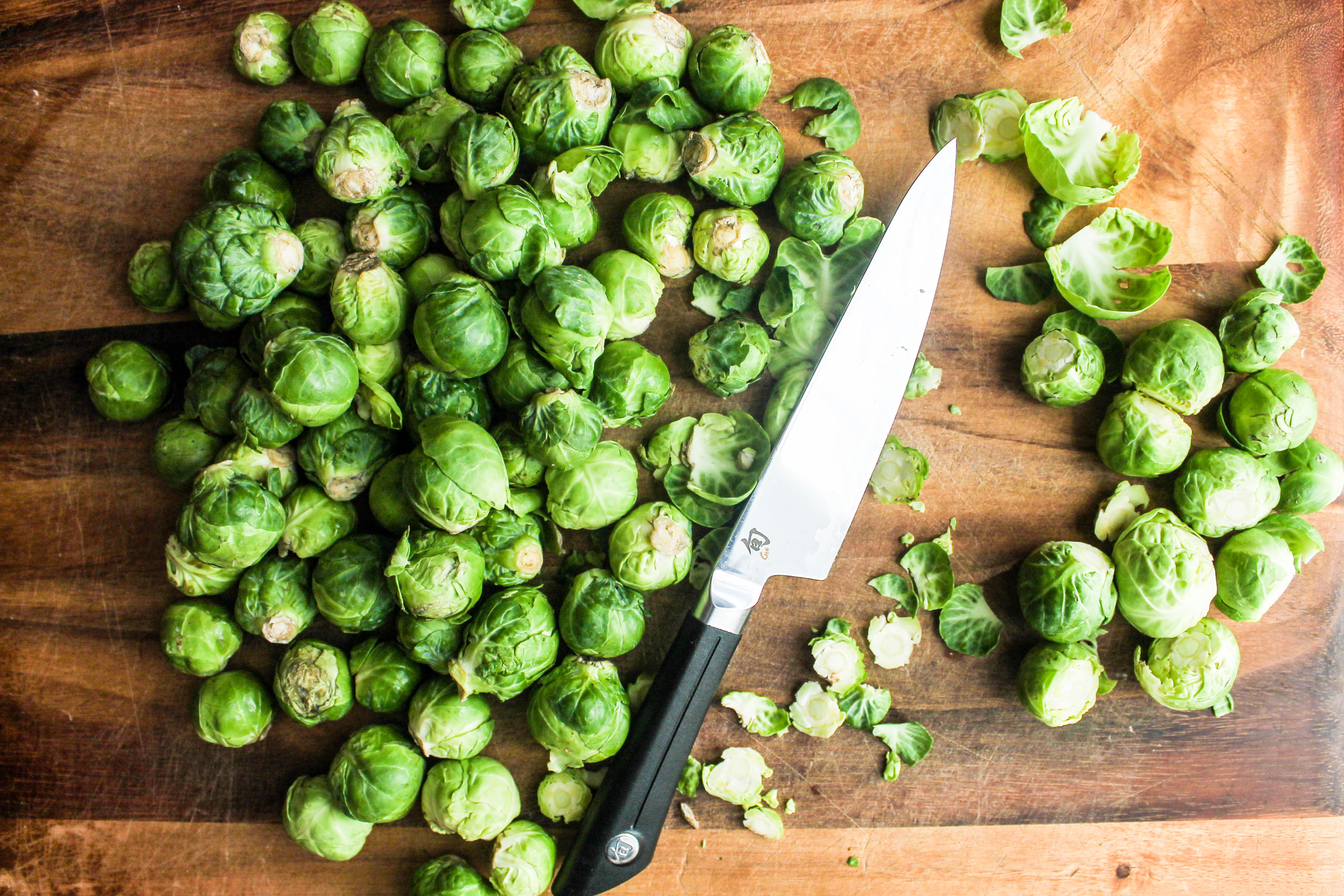 Adapted from an Ina Garten recipe, the original ingredient list contains only 4 items – including salt and pepper – supporting the idea that simple, uncluttered recipes can be just as delicious as complicated and fussy ones. Here, the Brussels Sprouts are left whole, tossed in "good" olive oil (this is an Ina Garten-ism) and sprinkled with salt and pepper, and roasted in a high temperature oven. Kyle wasn't sure about the quality of his olive oil, but the dish turned out spectacular, nonetheless, so, score!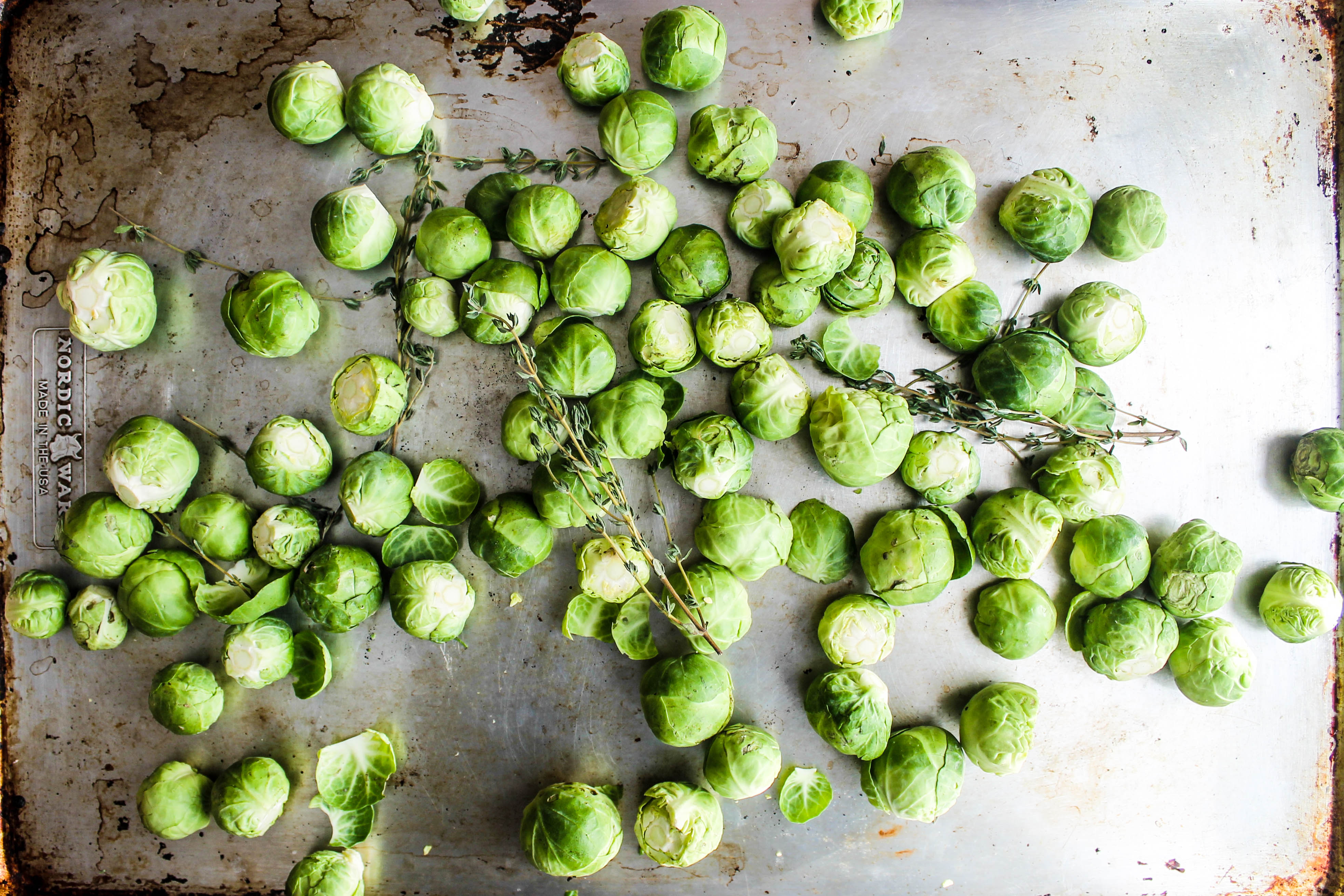 The outsides of the brussel sprouts turn dark and crispy, while the insides become soft and somewhat creamy.  The contrast in textures combined with the generous amount of salt yield a wonderfully tasty and interesting side dish.  Ina likens the seasoning to that of a salty French fry, and, once you taste them you won't be able to argue with that analogy. From now on, one can eat them as a  "healthy" alternative to French fries…you will want to inhale the entire bowl..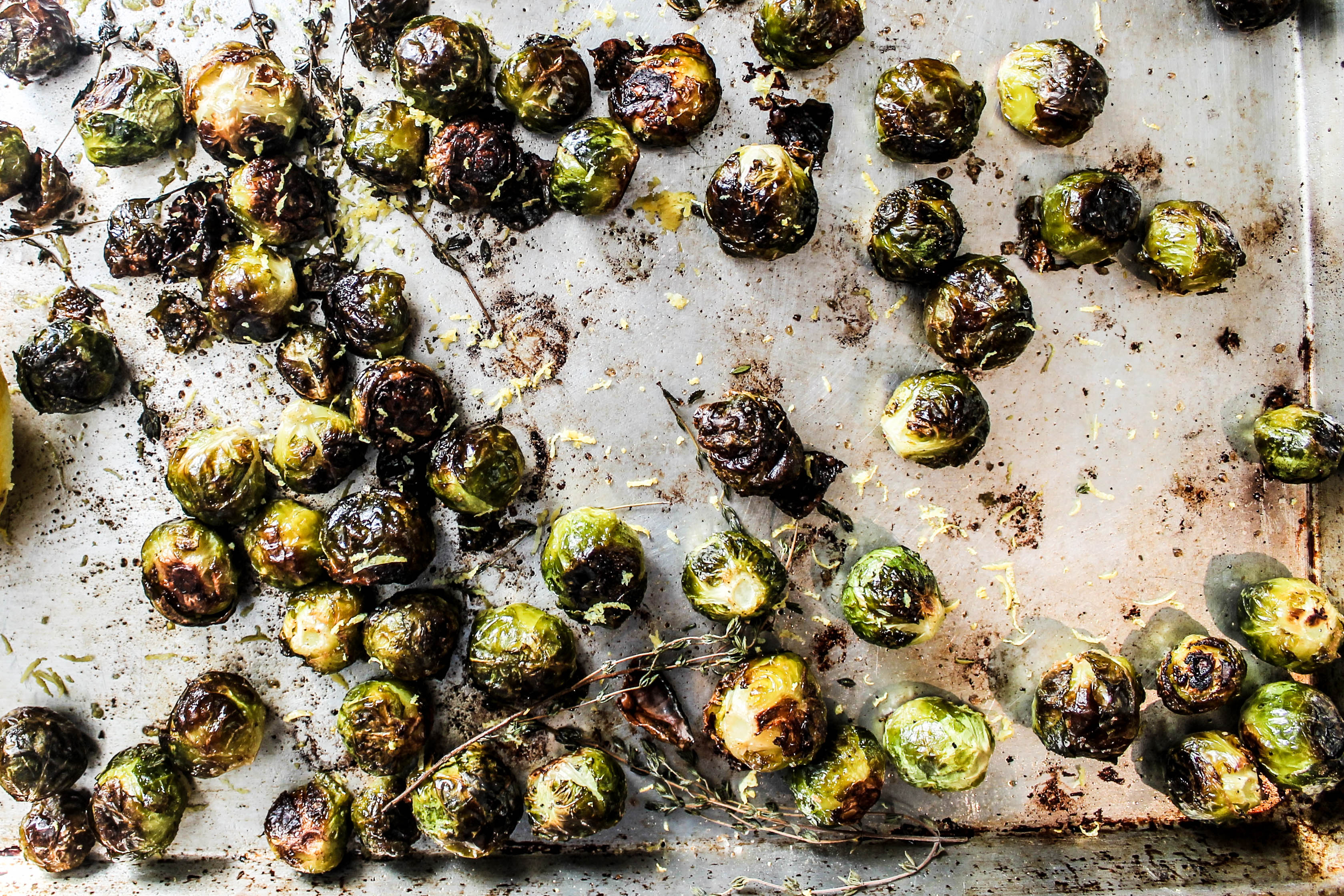 Kyle went back and decided to take a cue from the first Brussels sprouts recipe on the blog, which were inspired by the Brussels Sprouts appetizer from the Purple Pig in Chicago. He added some thyme sprigs and lemon zest to the dish for an extra layer of flavor. However, the simplicity of the original recipe may inspire you to just season with the sea salt and cracked black pepper. You can always experiment once you have consumed an entire bowl of the Brussels sprouts – they are great either way.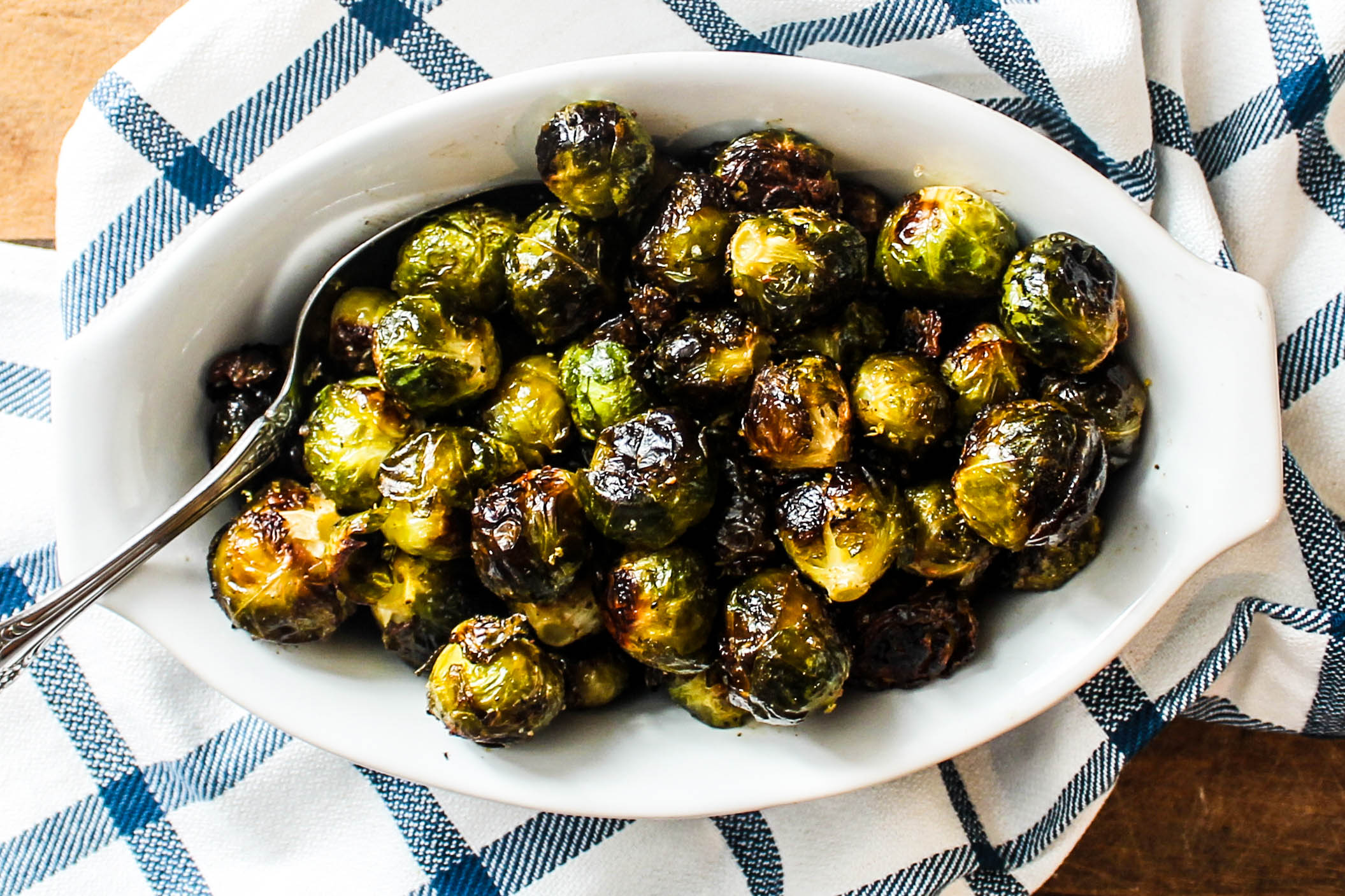 This recipe will serve well as a side dish or just a healthy, scrumtious snack. It will be a welcome addition to a dinner party or to dive into during movie night!
Crispy Roasted Brussels Sprouts
Ingredients
2 pounds Brussels sprouts
3 tablespoons olive oil
¾ teaspoon kosher salt
½ teaspoon freshly ground black pepper
4 to 5 sprigs of thyme
Zest of 1 lemon.
Instructions
Preheat the oven to 400 degrees F.
Cut off the ends of the Brussels sprouts and pull off any yellow outer leaves. Turn them out on a baking sheet and toss with the olive oil, salt, and pepper. Scatter the sprigs of thyme on top of the brussels sprouts.
Roast for 35 to 40 minutes, until crisp outside and tender inside. Shake the pan from time to time, to brown the Brussels sprouts evenly. Remove from the oven and discard thyme sprigs. Sprinkle with the lemon zest and more kosher salt (Ina like these salty like french fries - I can't disagree) and serve.
Please follow and like us: