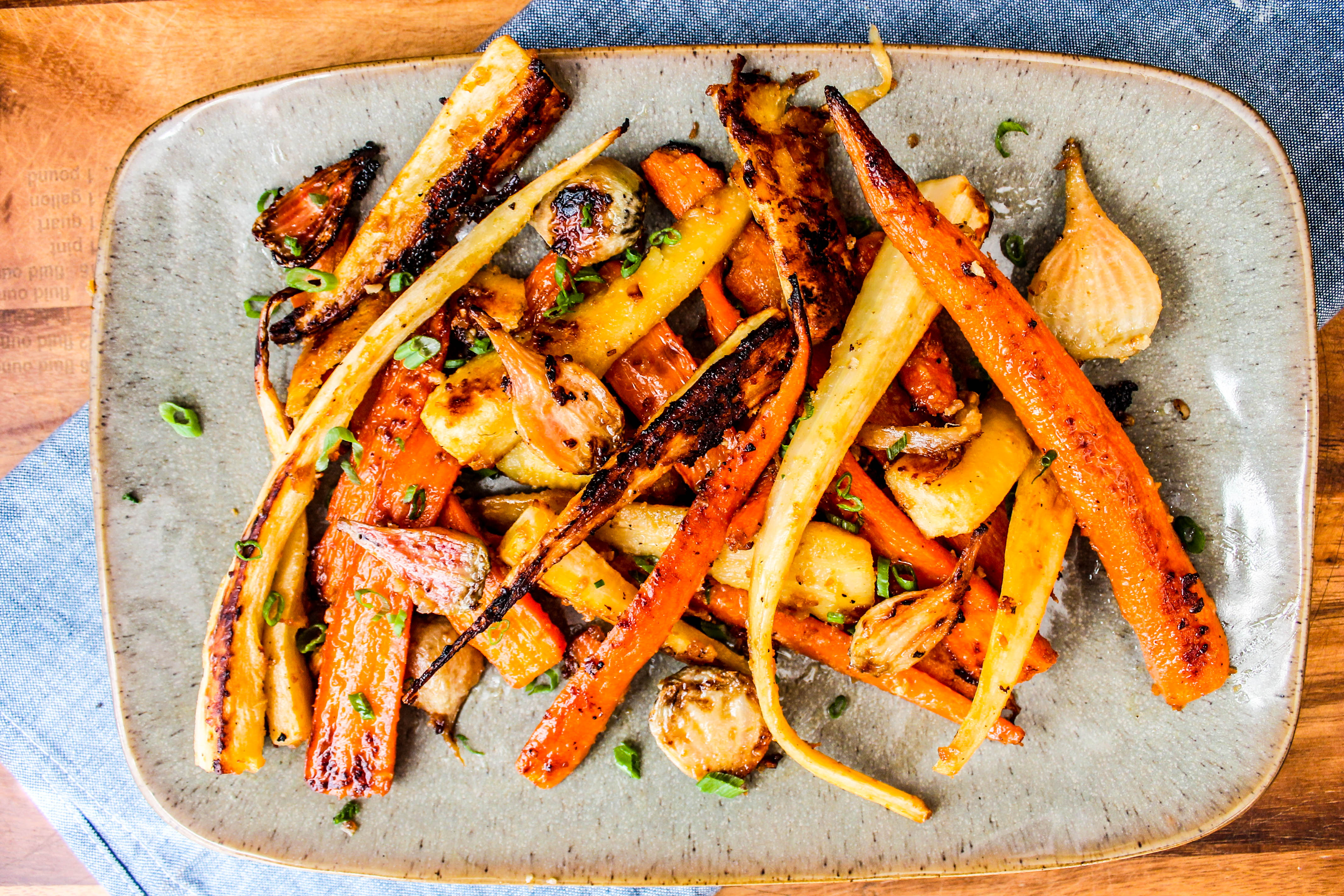 Thanksgiving is upon us! So Allons-Eat! will have just enough time to make one more side dish post that is quick and low-maintenance, while being impressive enough to stand alongside other holiday classics.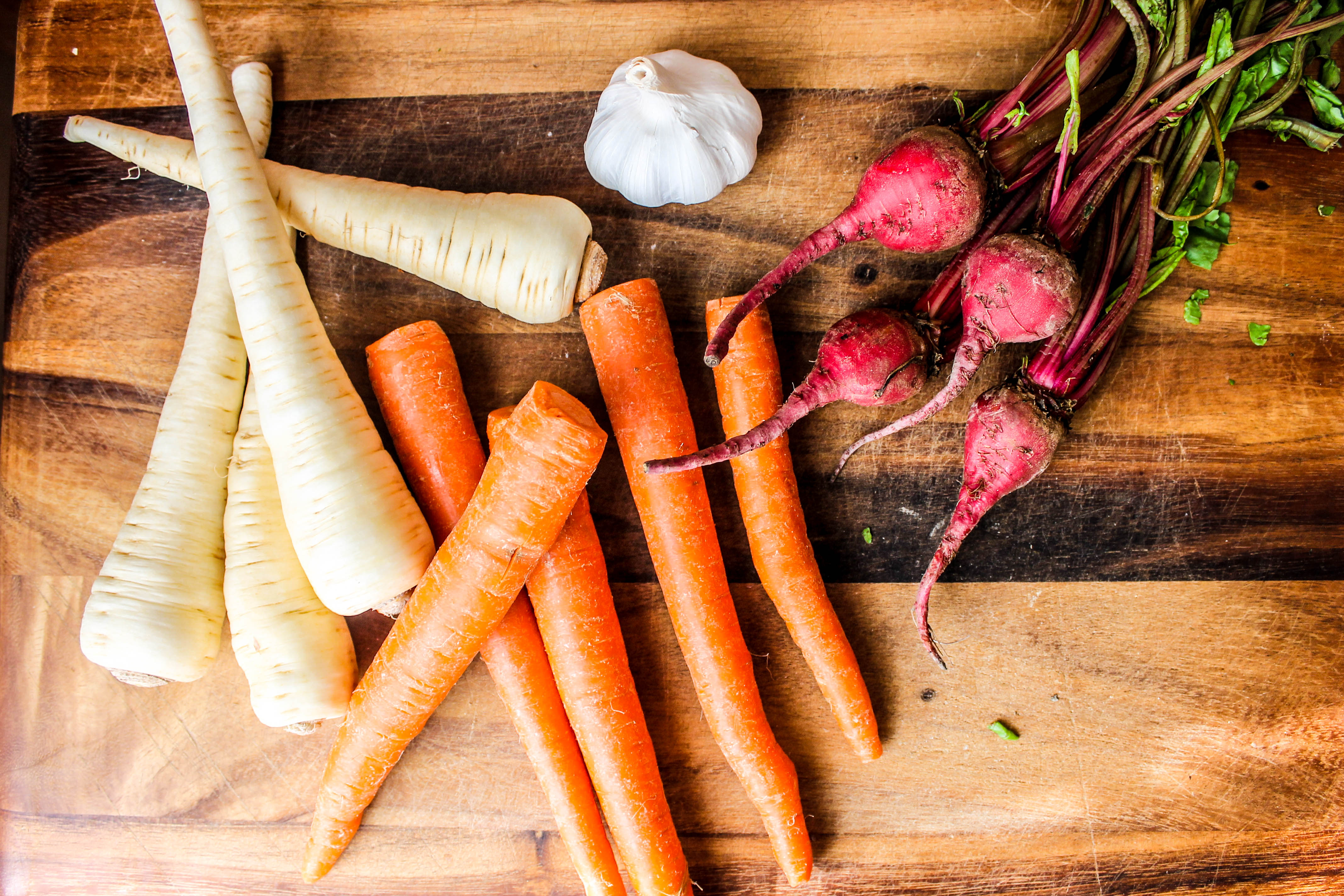 The wish was to highlight a side dish that was loaded with flavor without being a complete gut-buster like so many dishes on Thanksgiving. Since we all completely stuff ourselves with turkey, stuffing, heavy sides, and, maybe, wine and/or cocktails, this recipe provides a lighter option.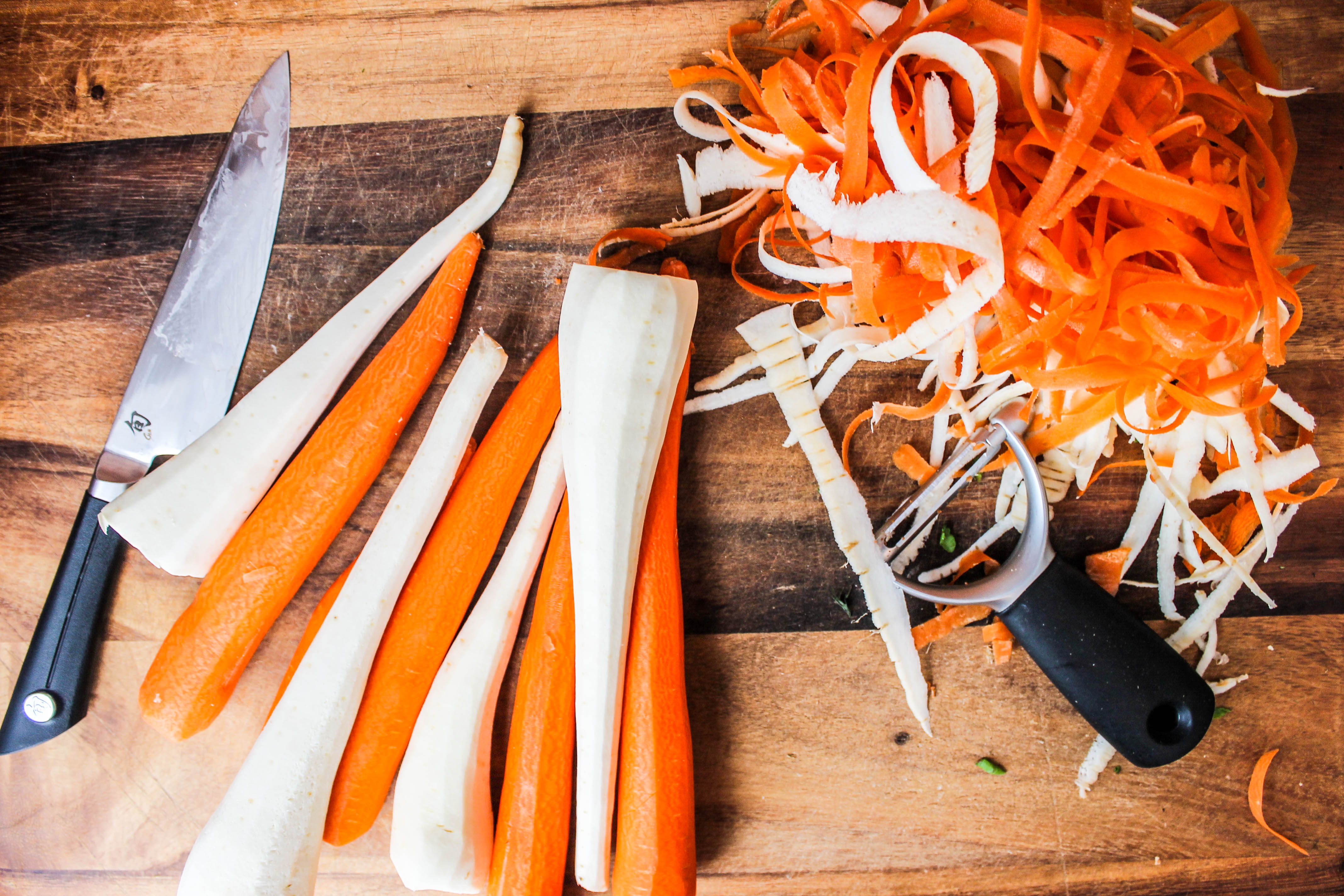 Food & Wine offered a recipe for Miso Glazed Carrots that provided the perfect starting point for a delicious holiday dish that requires little maintenance and preparation. With all the prep that goes into your holiday meal, why not try something a tad easier and less overwhelming?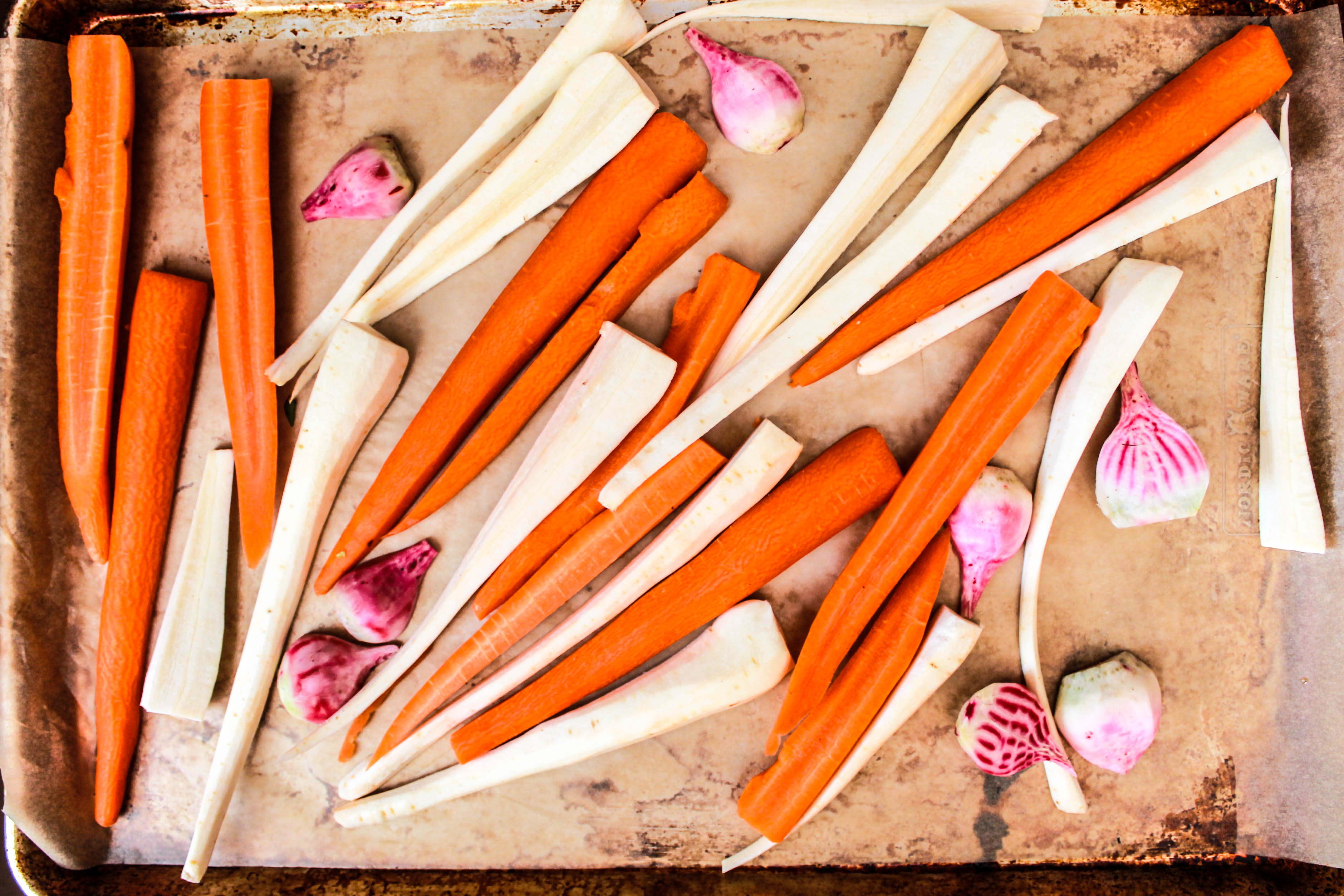 Instead of using only carrots, this recipe incorporates some parsnips and beets to offer an array of autumnal veggies that are welcome at any Thanksgiving meal. The miso glaze, prepared by simply whisking some white miso with a bit of garlic, sugar, and olive oil, adds a complex, savory flavor that really stands out among other roasted vegetable dishes.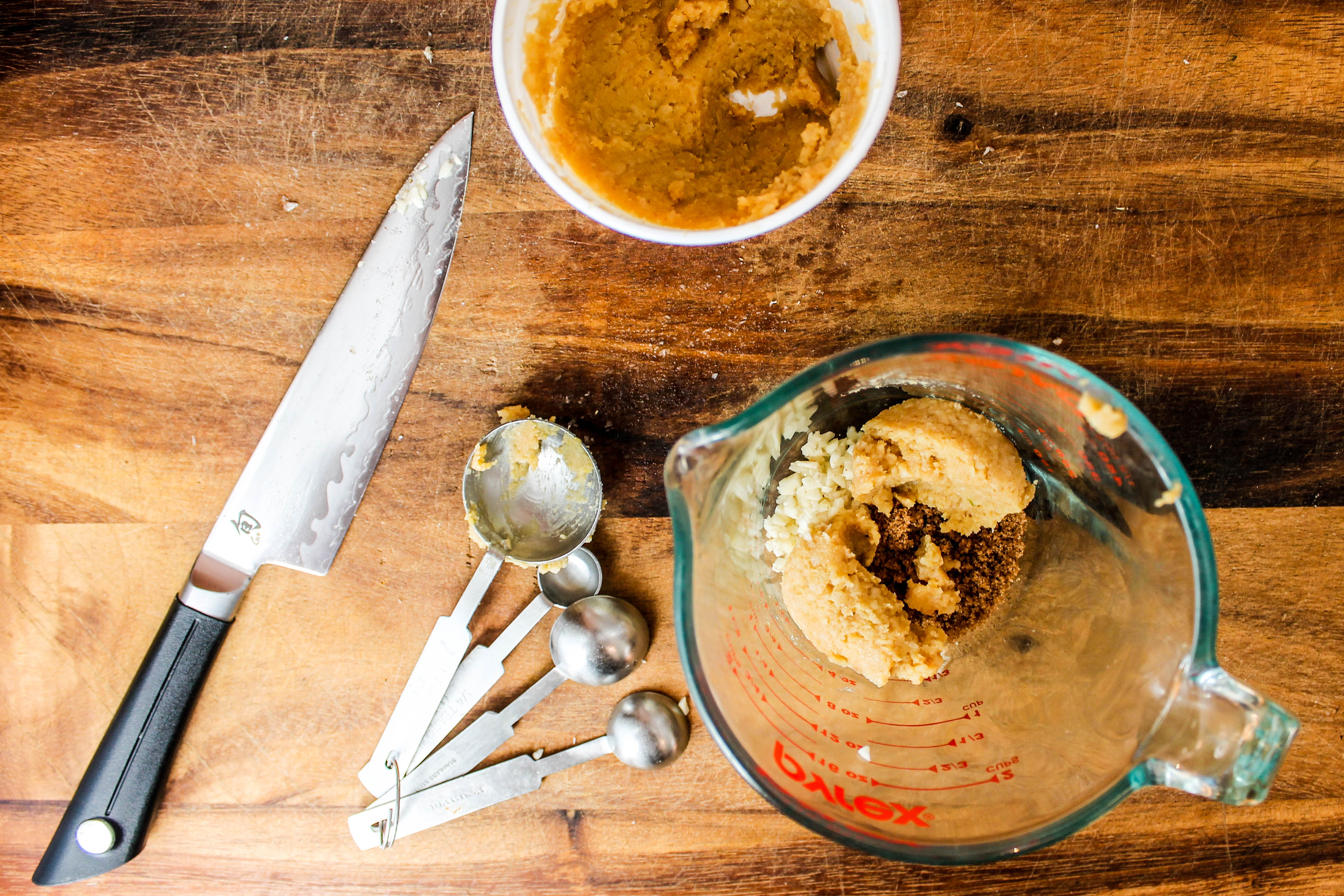 The Food & Wine recipe was a good source of inspiration, but things get complicated. Their recipes instructs you to first blanch the vegetables in a pot of boiling water, transfer them to a hot skillet to brown them, then move them to the oven to roast.  Now, if you are keeping a tally of how many different cooking methods are in that side recipe, it is three. Two too many for a side dish, especially when they're are other dishes (like Spatch-cocked Turkeys, Stuffings, Green Bean Casseroles, Potato (and parsnip!) Mashes,  and Cranberry Sauces) that also need your attention.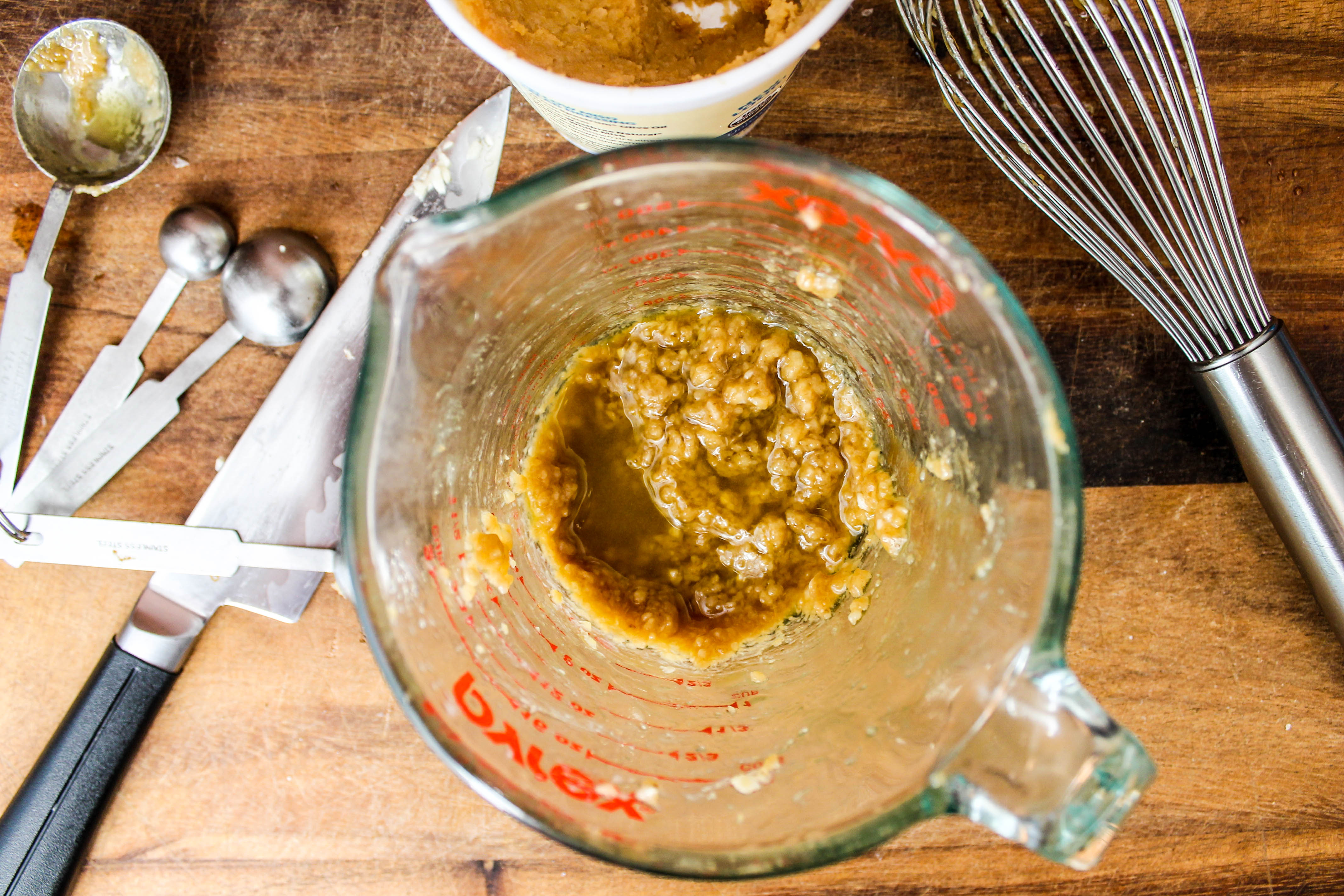 So, Kyle simply roasted the veggies in the oven, adding the miso glaze halfway through cooking to avoid burning them. The resulting root vegetables were beautifully caramelized on the outside and crisp-tender on the inside – all with one cooking method!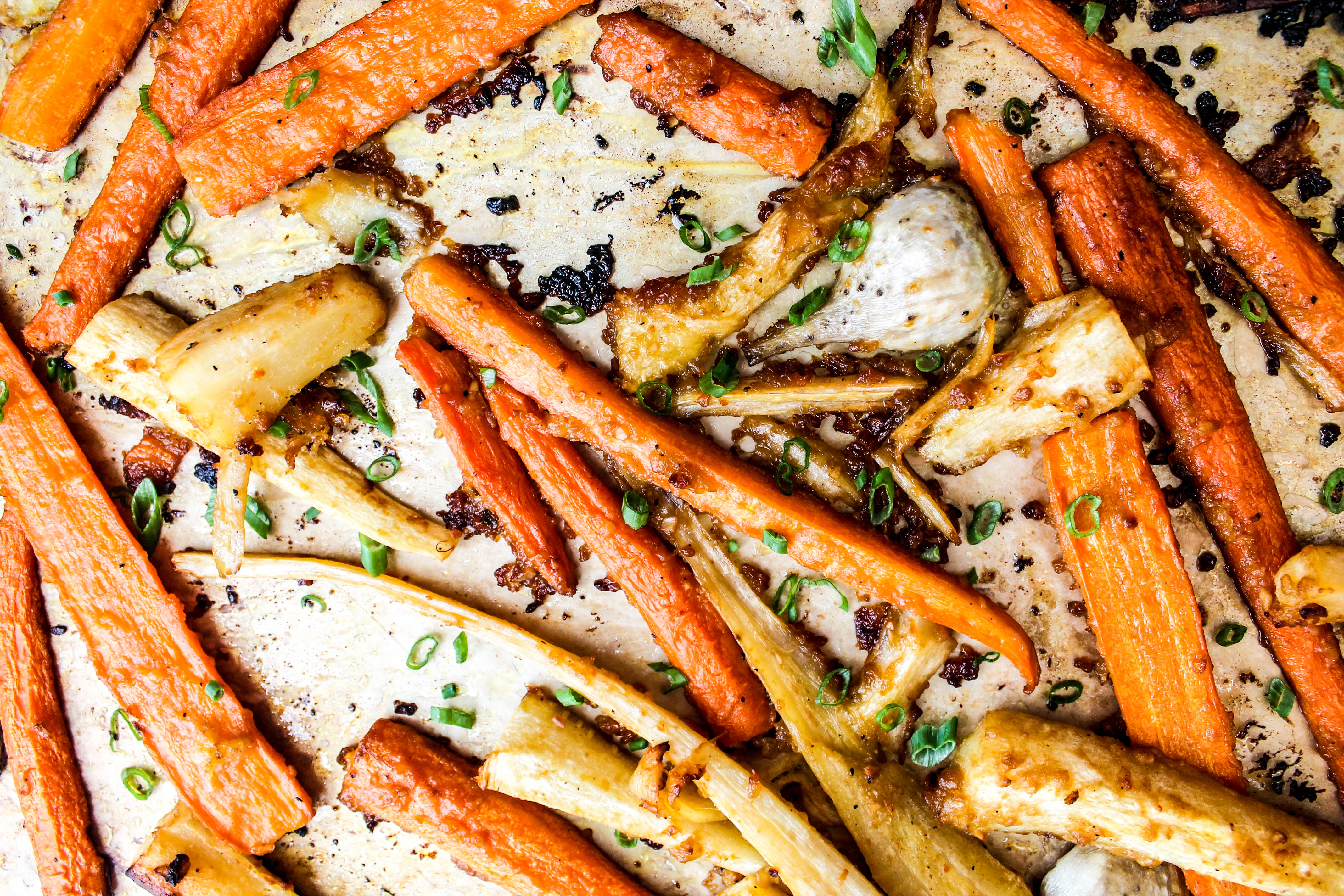 The savory, umami flavors of the miso glazed complement the roasted sweetness of the root vegetables. The final product appears like it took much more effort than something you could throw together while your turkey rests.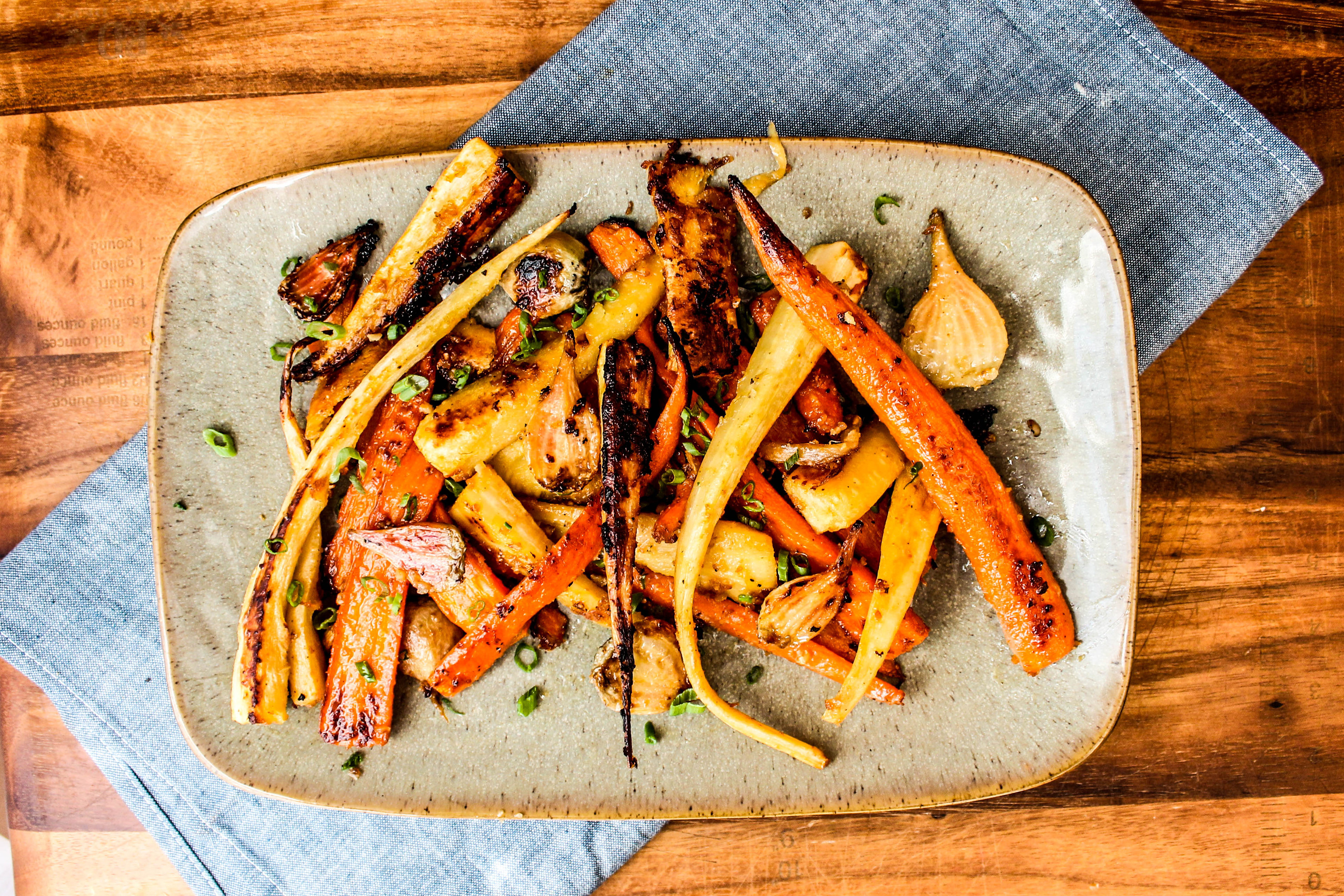 Once you do the taste test for this dish you will experience how the flavor and texture of the roasted root vegetables allow them to stand with the other side dishes on Thanksgiving with confidence. In fact, they compliment a wide array of other Thanksgiving veggie side dishes, such as the traditional green bean casserole.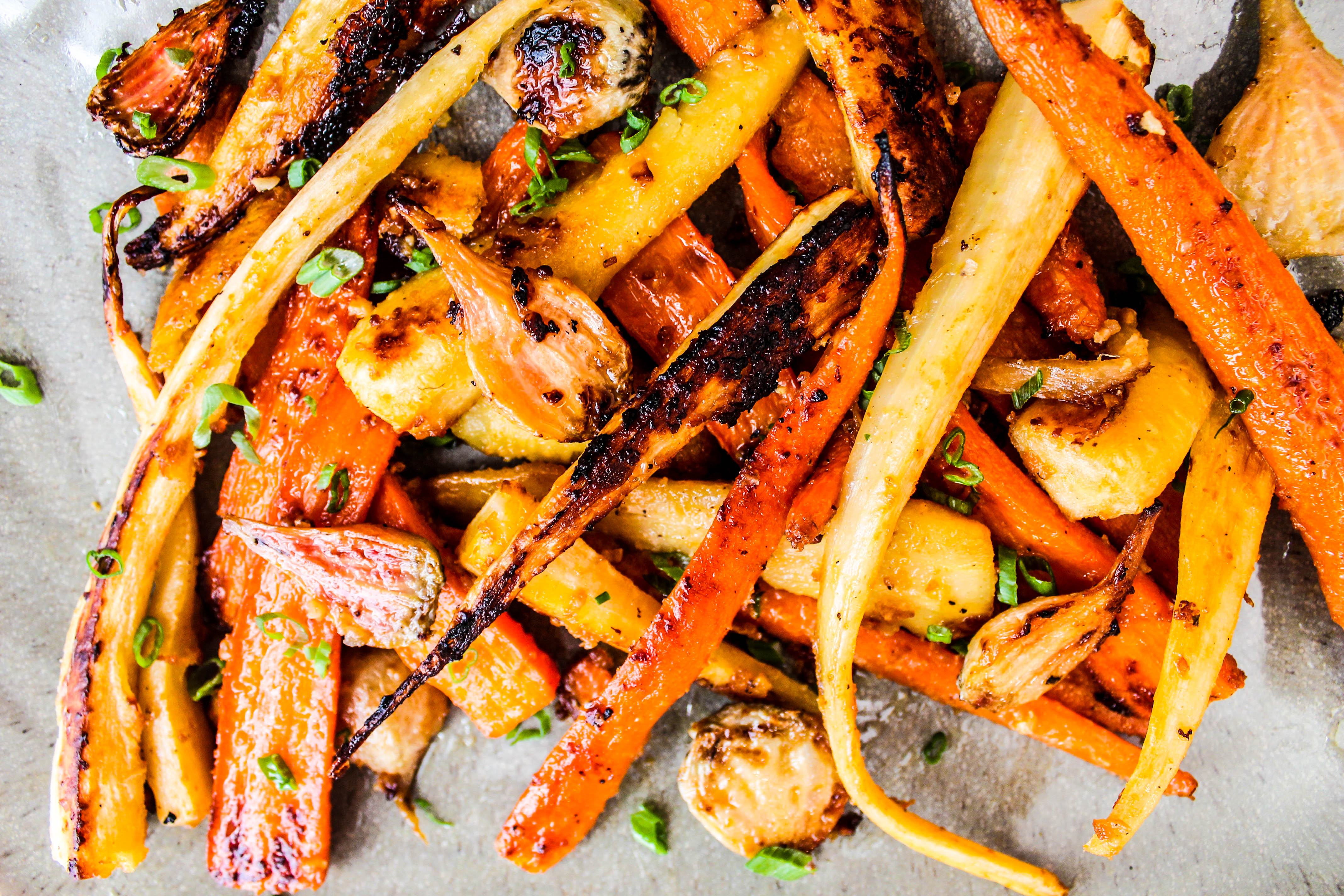 So carry on with your Thanksgiving meal preparations, and then, add a few more items to the shopping list, you will enjoy being able to serve Miso Roasted Root Vegetables at your holiday table. Have a wonderful Thanksgiving!
Adapted from Food & Wine.

Miso Roasted Root Vegetables
Ingredients
3 pounds root vegetables (I used a mix of carrots, parsnips, and beets), peeled
¼ cup olive oil, divided
Salt and pepper
¼ cup white miso paste
1 tablespoon dark brown sugar
2 cloves garlic, minced
2 tablespoons rice vinegar
2 tablespoons thinly sliced scallions
Instructions
Preheat the oven to 450 degrees F. Peel your root vegetables and cut in half lengthwise (for larger veggies, cut into quarters lengthwise).
On a baking sheet lined with foil or parchment paper, toss the root vegetables with 2 tablespoons olive oil. Season generously with salt and pepper. Roast the vegetables for 20 minutes.
Meanwhile, in a small bowl, mix the miso, brown sugar, garlic, rice vinegar and remaining olive oil. Remove the baking sheet and toss vegetables with miso-oil mixture.
Reduce the temperature to 350 degrees and return the vegetables to the oven. Roast for about 10 to 15 minutes, until the vegetables are glazed and golden brown.Transfer the veggies to a serving dish and garnish with scallions.
Please follow and like us: