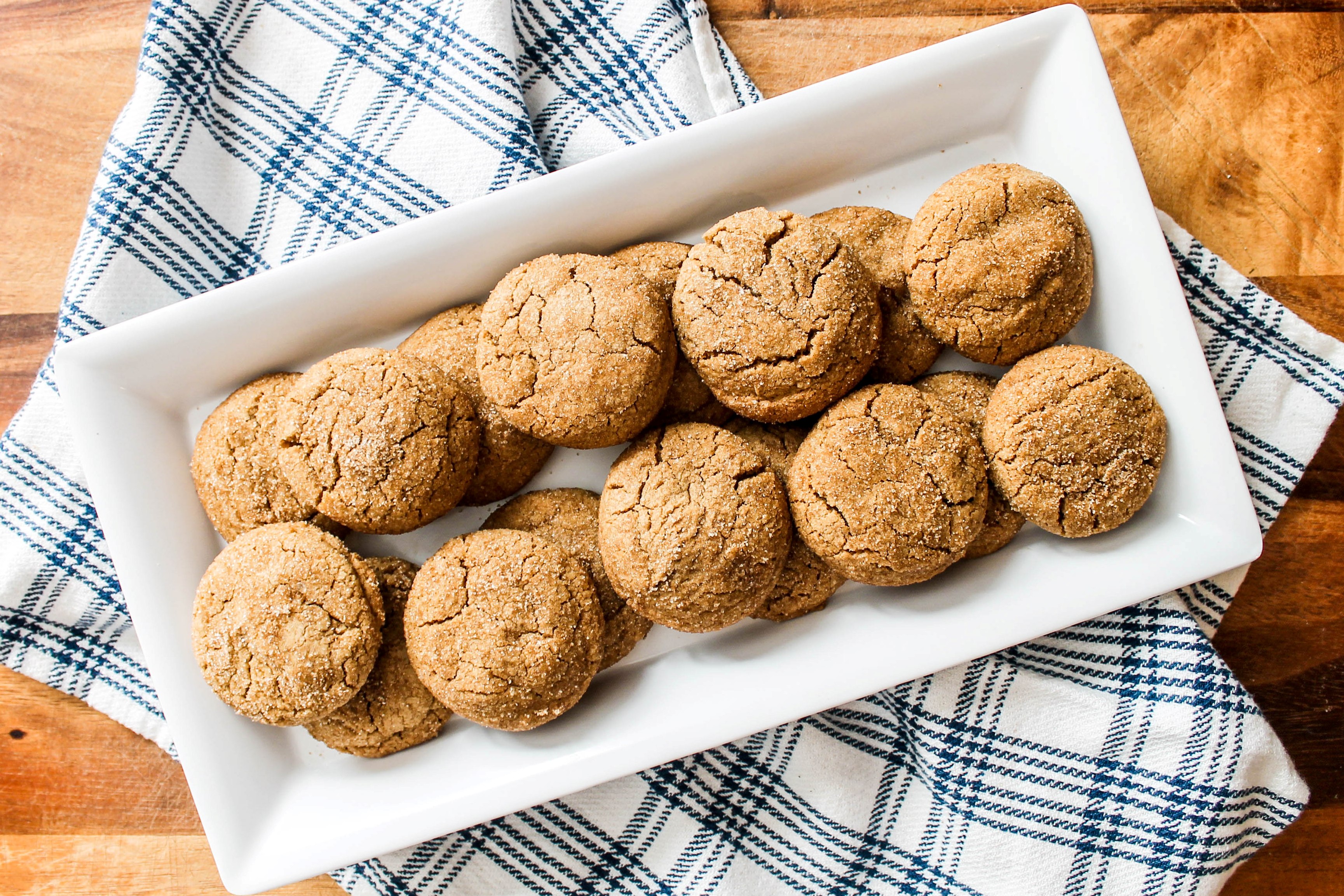 This is the time of year when many evening or weekends are filled with the task of baking cookies. Everyone has their favorites that they bake each year, some branch out and try a new recipe. In the past, those that are on a gluten free diet did not have a lot of tasty options when it came to cookies. A lot has changed over the years, there are many recipes out there. There are also cookies that are not as hard as rocks or super dense, which can be the case when it comes to gluten free baked goods. This site boasts four gluten free  holiday cookie recipes, and, with the addition of the Gluten Free Brown Sugar Cookies, that will take it to five. That is right the Gluten Free Fab Five!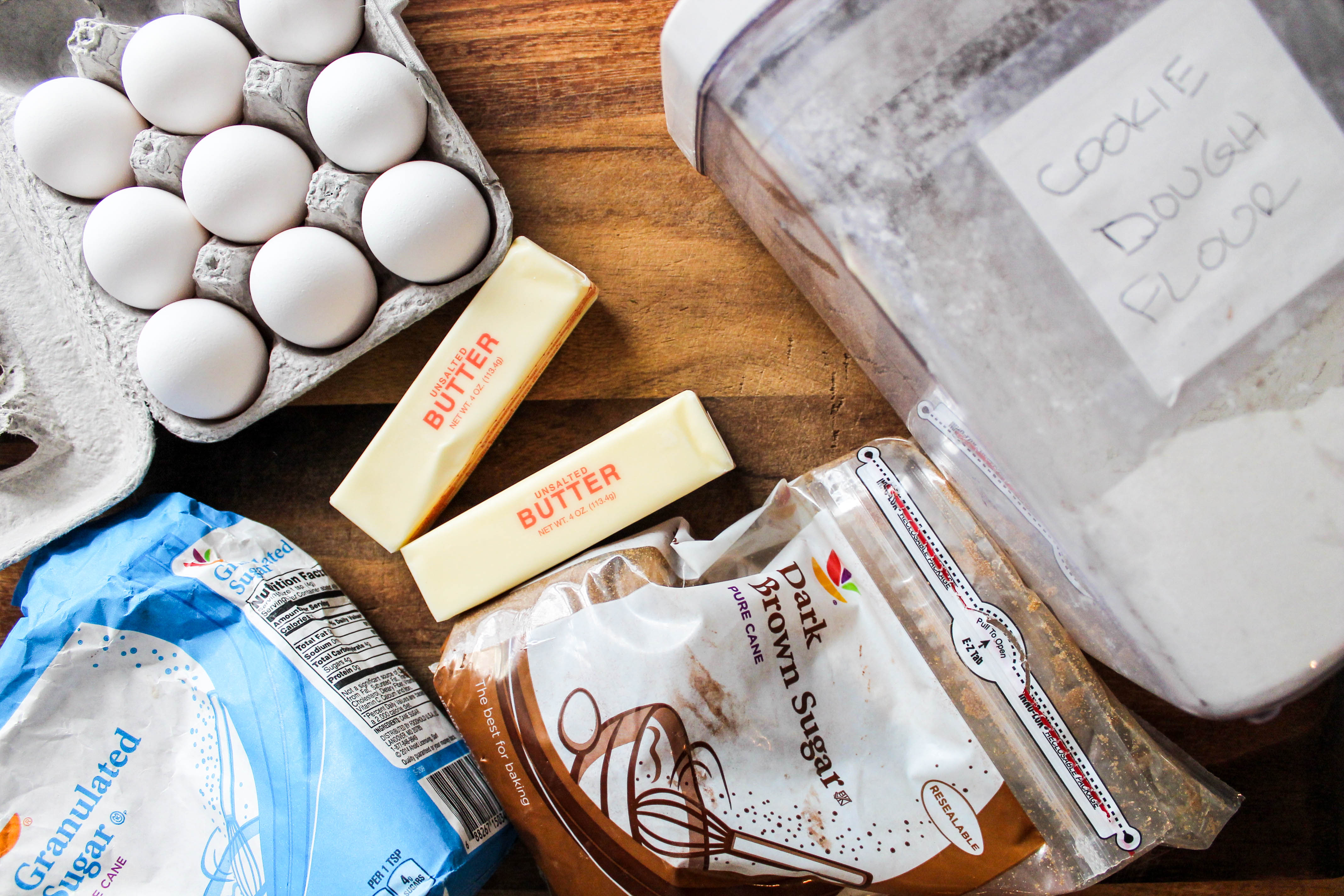 Our cookies recipes – Brown Butter Chocolate Chip, Oatmeal White Chocolate Cranberry, Peanut Butter, Chocolate Fudge, and these Brown Sugar Cookies – all make up Kyle's "Fab Five" of cookies that he bakes each year for the holidays. With this recipe finally "gluten free-ified", the Brown Sugar Cookies can now be shared with all of our readers.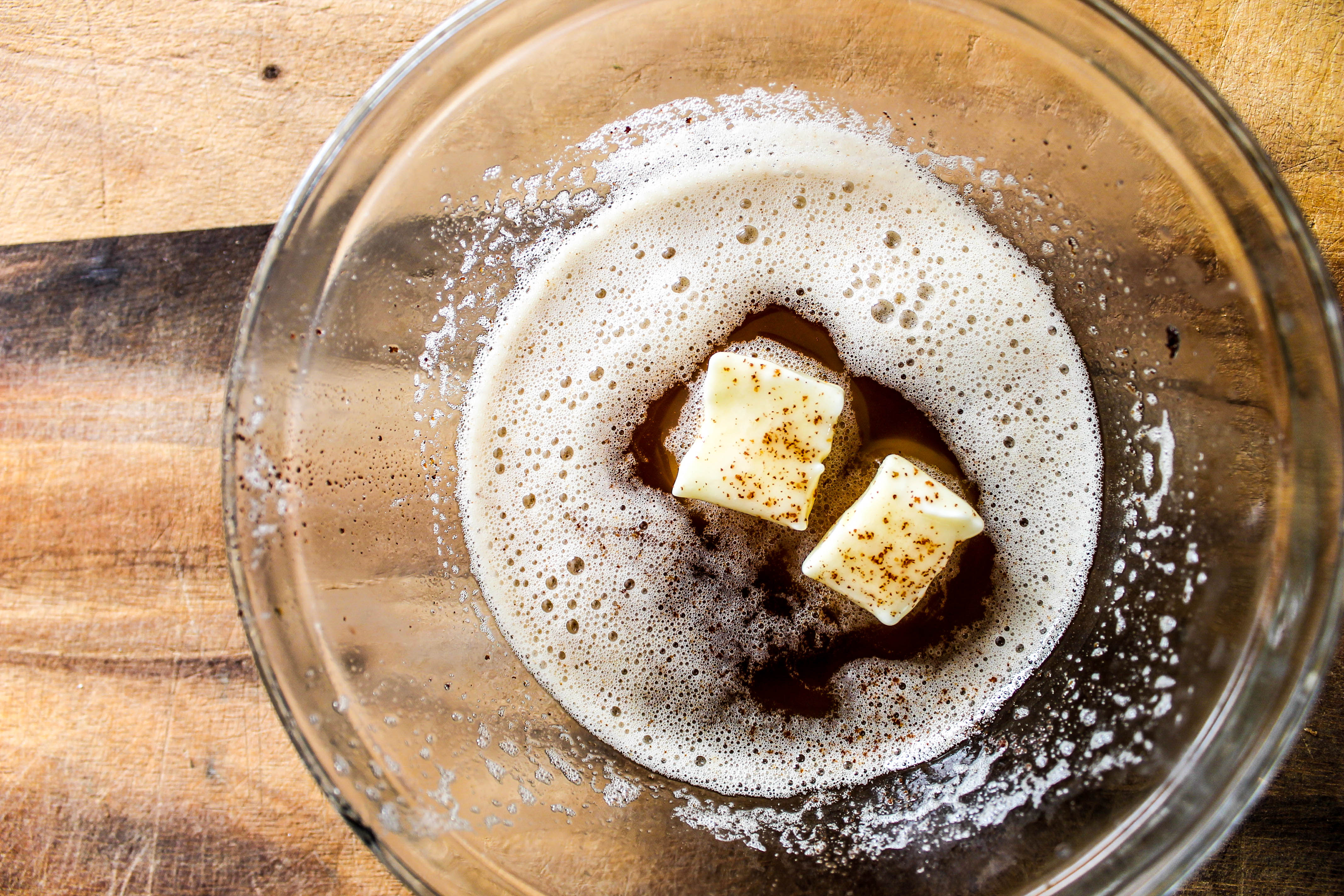 Kyle came across this recipe for Brown Sugar Cookies a few years ago when flipping through the Cook's Illustrated Cookbook. They created these cookies due to their dissatisfaction with the traditional sugar cookie. This really spoke to Kyle who is not a fan of sugar cookies. Simmer down, if you like sugar cookies, that is fine, there are cookies for everyone. There are just a handful of us who, in addition to not being jazzed about all of the rolling and shaping (and rolling… and shaping…) feel that this is a seemingly endless amount of unnecessary work for a cookie that ultimately tastes like granulated sugar and butter. (And don't get us started about all the detailing that goes into the decorations and icing of the sugar cookies. Again, great for some; not so fun for others)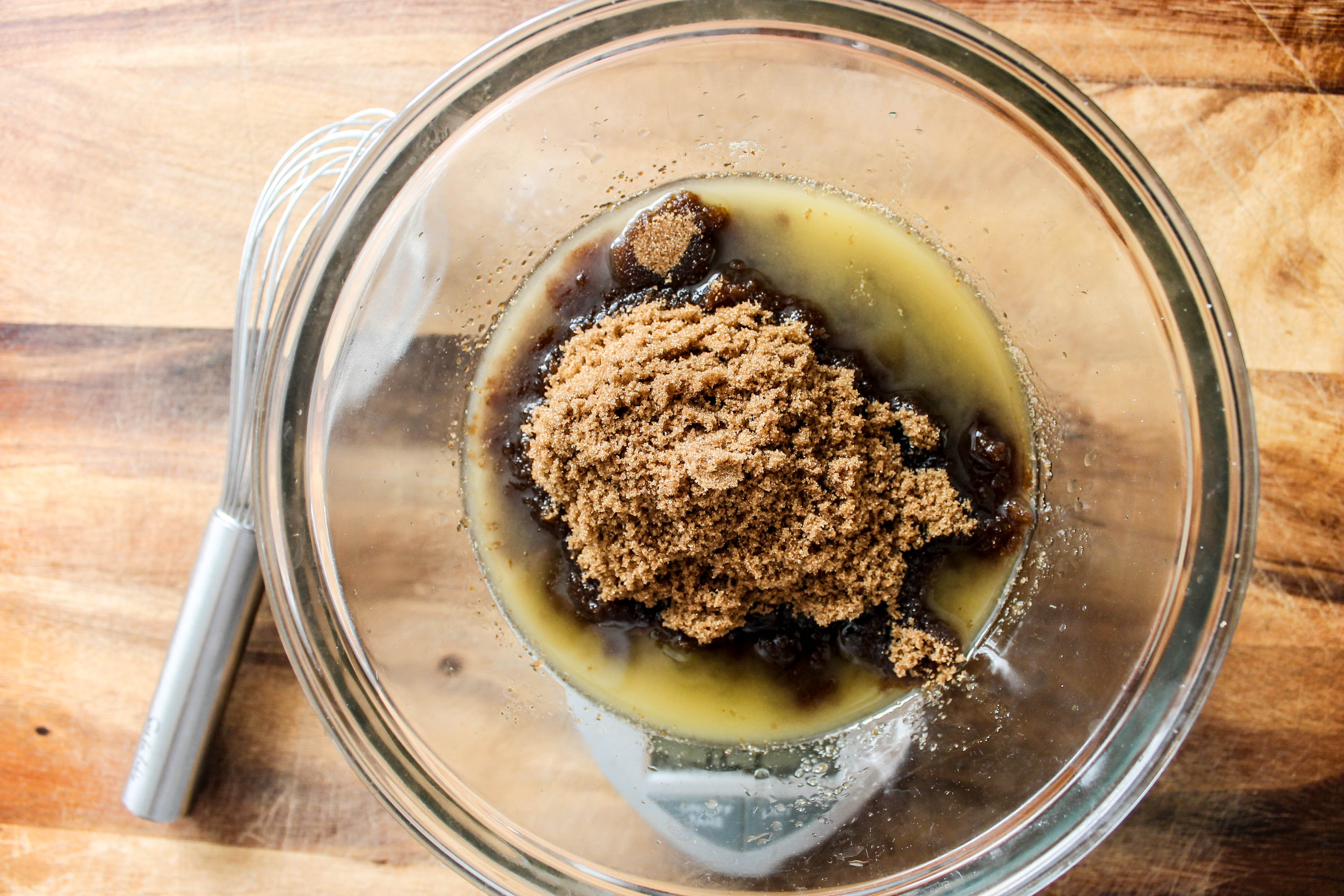 By the time one is halfway through rolling out a batch of sugar cookie dough, you could already be halfway through devouring a tray of a simpler (and more delicious) drop cookies (such as any of the aforementioned cookies on this blog). Cook's Illustrated felt quite the same. They lamented the same lack of flavor in the traditional sugar cookie and set out to infuse it with more flavor. Their recipe testing ended with a batch of cookies full of dark brown sugar, browned butter, vanilla and salt to add complexity to the typically dully flavored sugar cookie.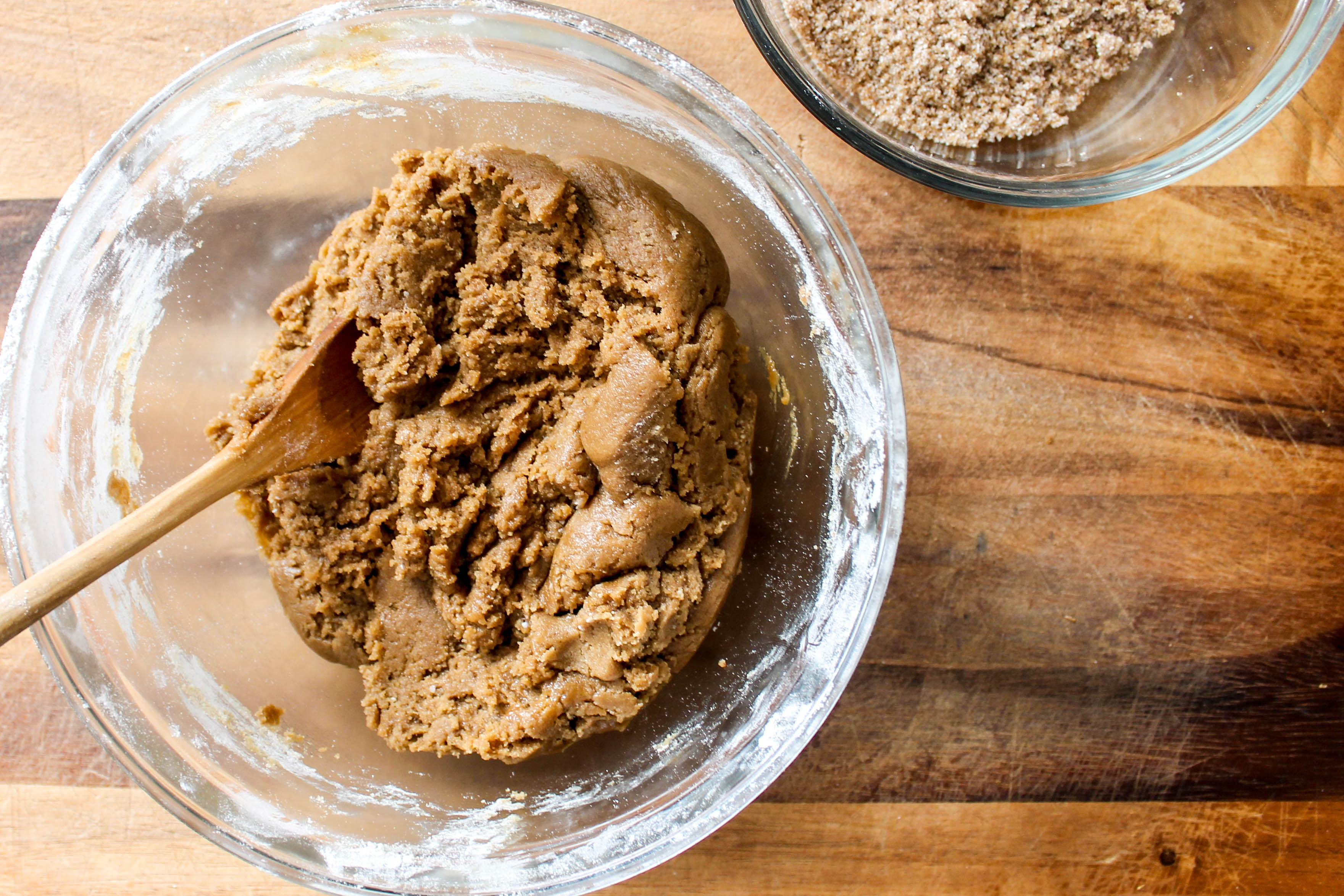 The resulting cookie was of the scoop-and-drop method (as opposed to the traditional rolling and shaping method), which saved a lot of prep time and spoke to Kyle's unwillingness to spend so much effort on such a lackluster cookie. Double win! Finding ways to save time in the cooking making process just gets the cookies in and out of the oven faster, then you can crack open the milk, pour yourself a glass and begin to indulge in no time at all.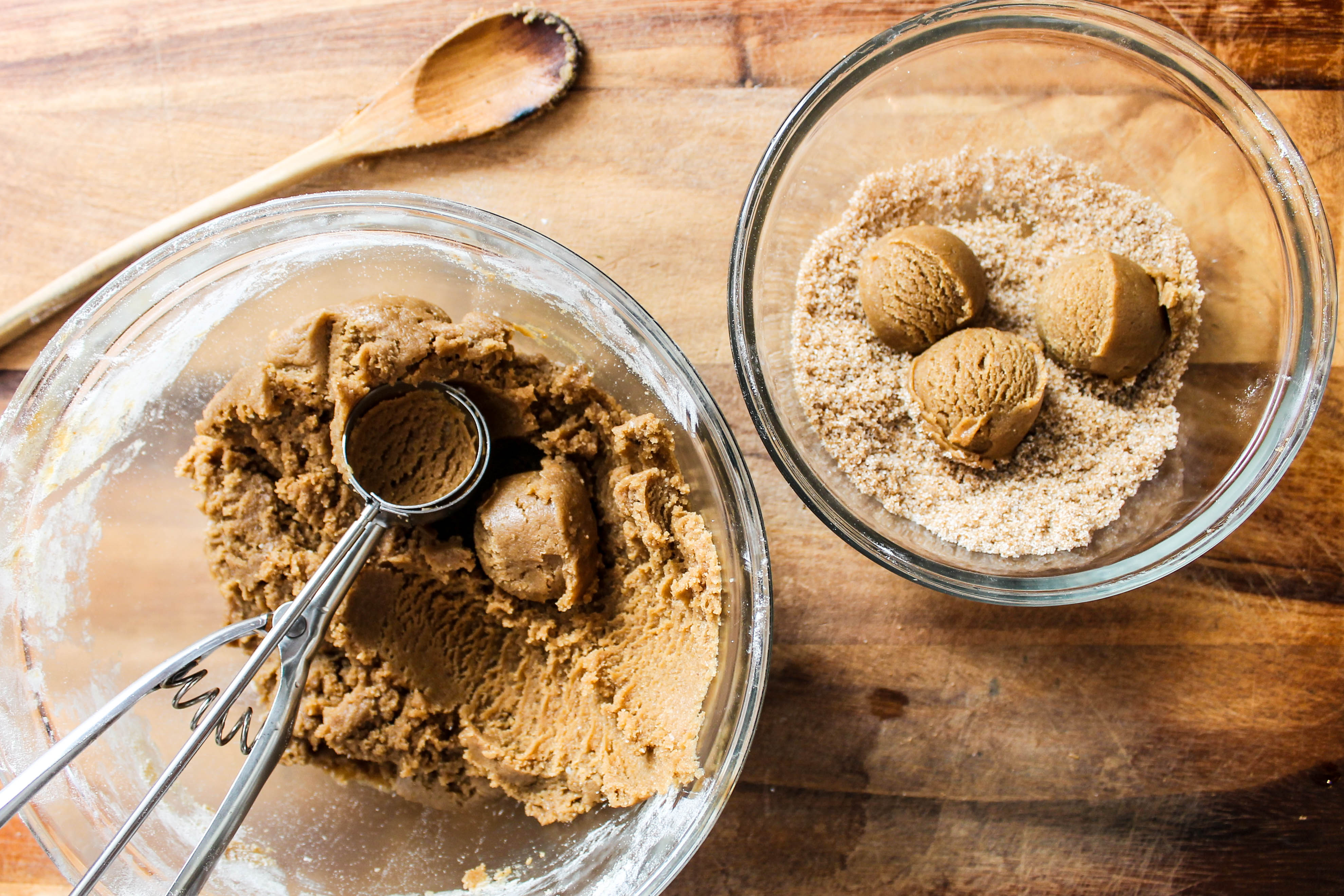 These Brown Sugar Cookies are like "Ugly Duckling" cookies – with their tan hue and crackled surface, they will hardly be the prettiest cookies on your holiday tray, but great rewards await the individuals that look past the surface and give these cookies a chance. Hands down –  the Brown Sugar Cookies are one of the most flavorful cookies – EVER! We also have had many taste testers along the way, the cookies get rave reviews each time. So, they may not be the prettiest cookie in the bunch, but the flavor will win everyone over.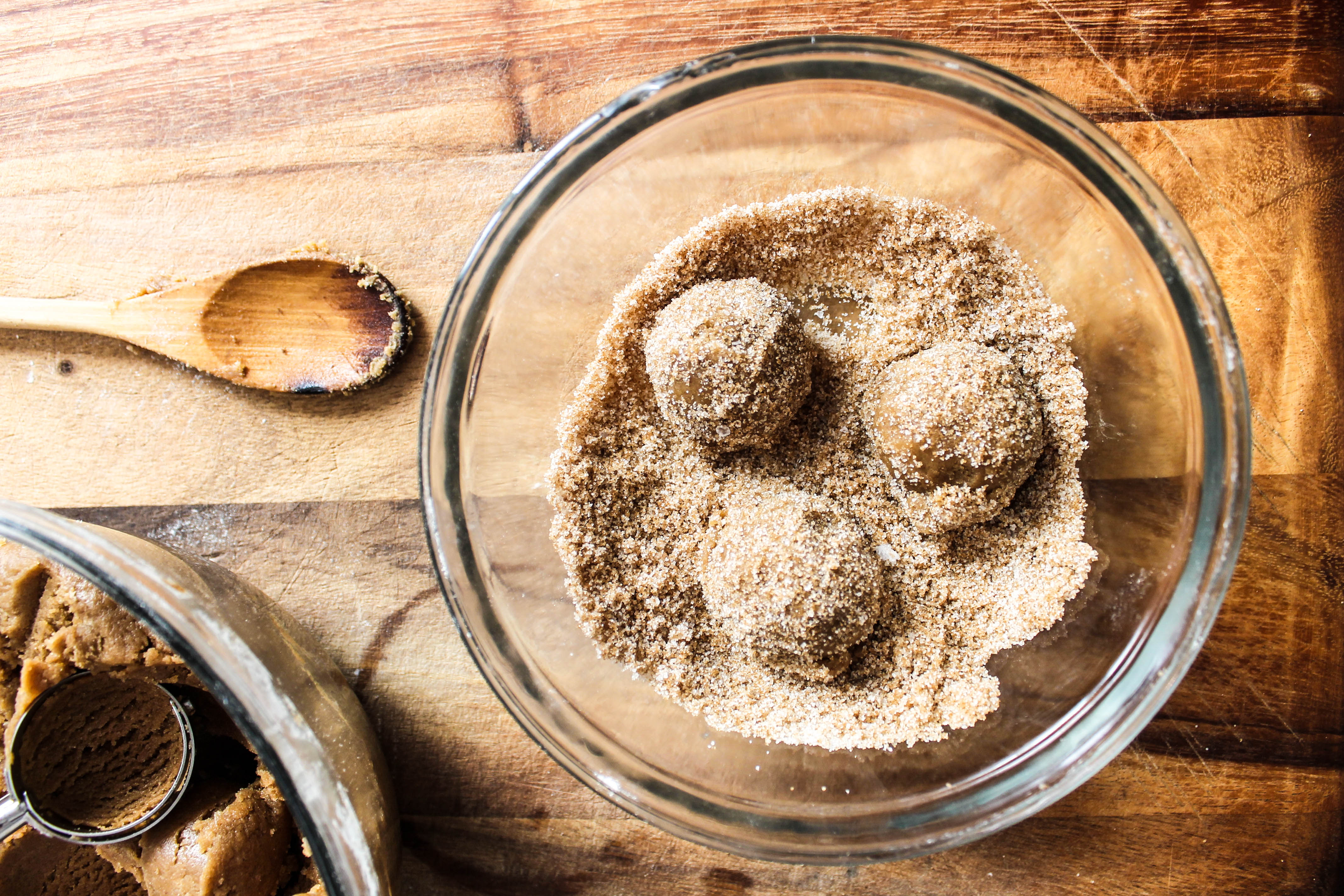 The dark brown sugar adds notes of molasses and a complex sweetness to the cookies, the brown butter enriches each cookie with flavors of toffee and caramelized sugar, and the flaky sea salt in the sugar coating (a change that Kyle made to Cook Illustrated's recipe!) adds a savory pop of flavor to bring everything together.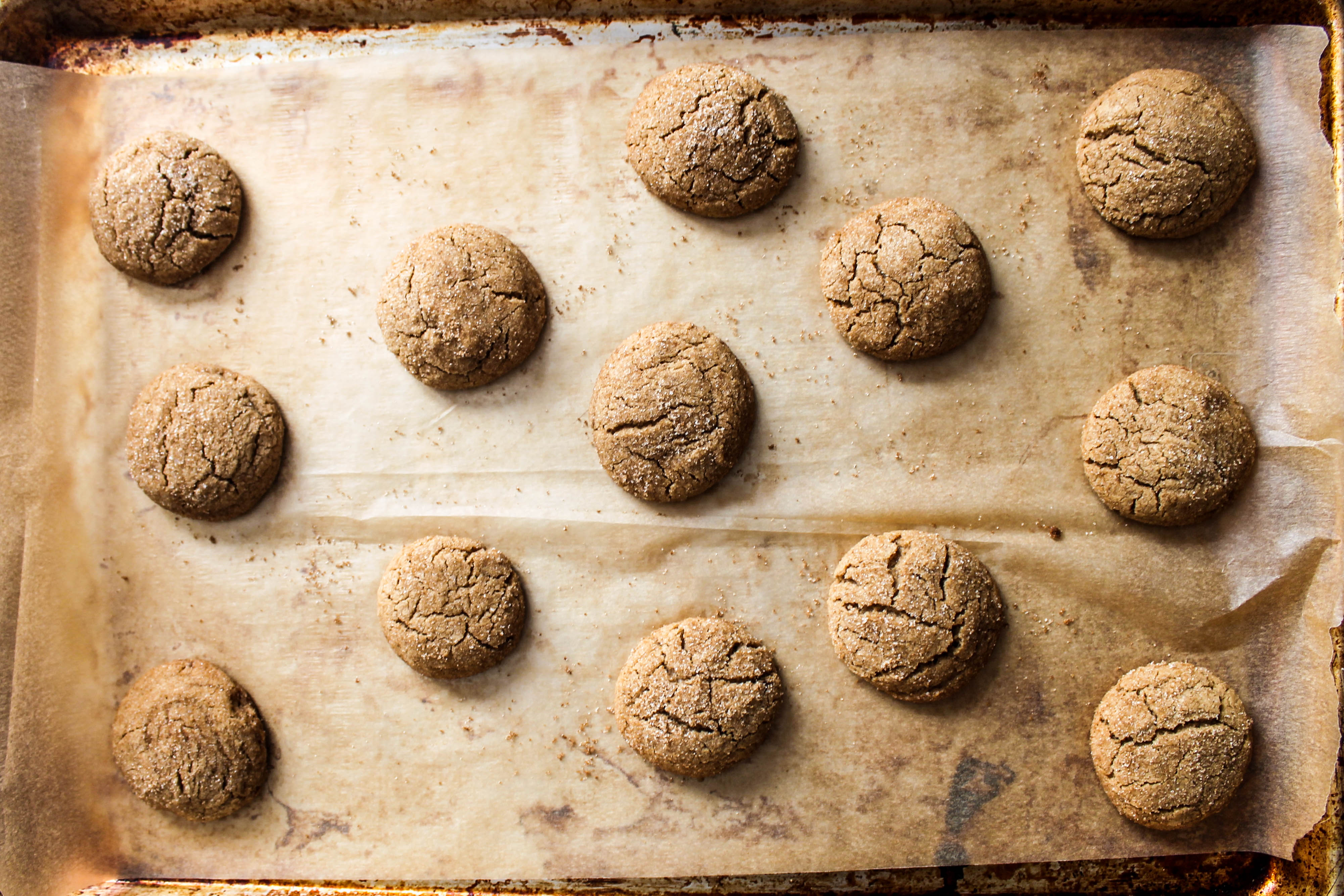 Incidentally, the gluten free variation of this cookie far surpasses the original, gluten-full iteration of this recipe – and we're not just speaking out of gluten free bias. The gluten free cookie dough flour (which we've praised endlessly on this site) enhances the soft and chewy texture of these cookies, while the sugar coating provides a crisp contrast of texture. Just wait until you try the recipe for yourself – you will be amazed!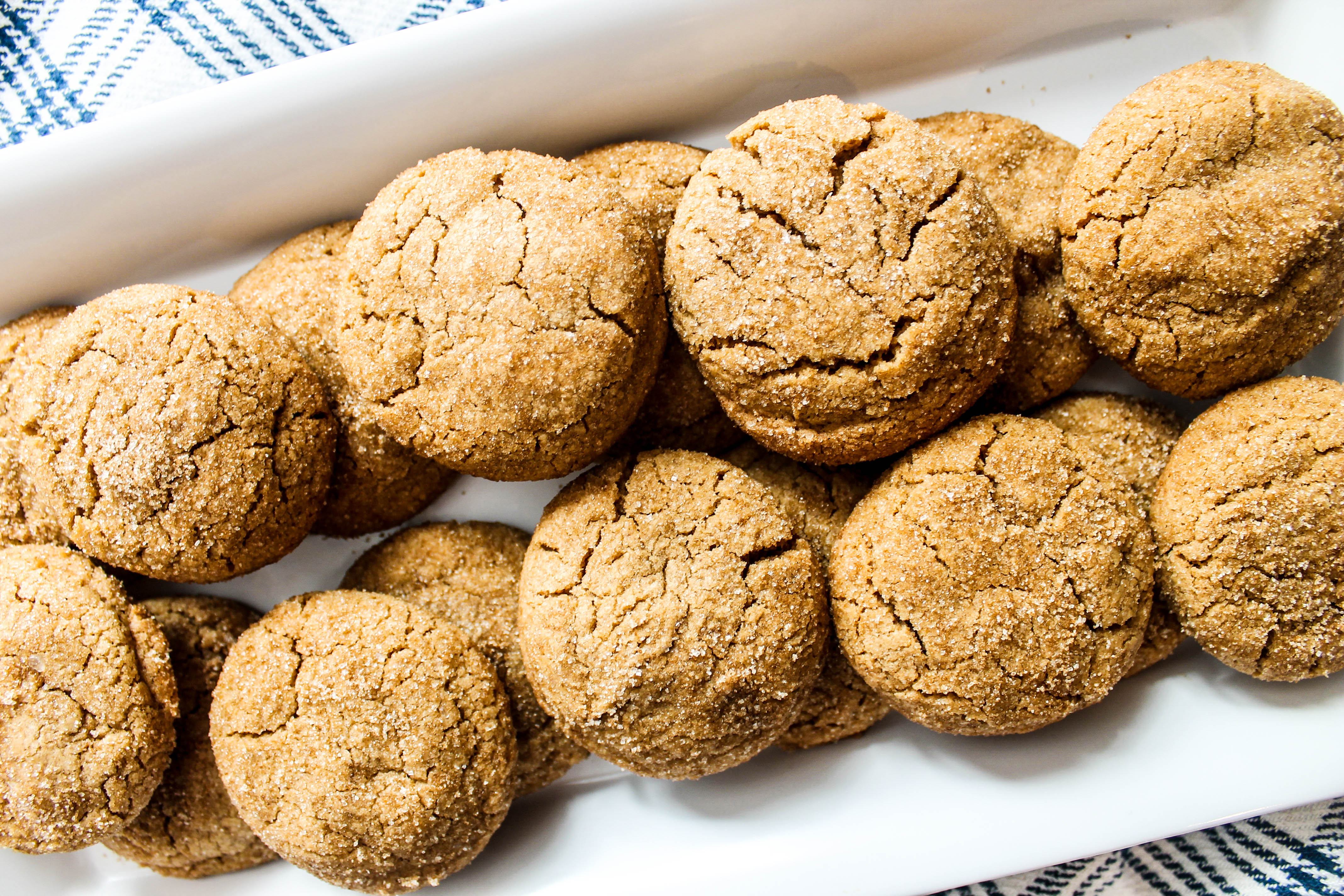 Whether you are making cookies to serve while entertaining at home or to take to one of your many holiday engagements this season, the Brown Sugar Cookie will be a favorite. Those that must eat gluten free will rejoice at another cookie option for them, and those they do not need to eat gluten free will never know the difference. Enjoy the cooking baking season, may it be a delicious one!
Adapted from Cook's Illustrated.

Gluten Free Brown Sugar Cookies
Ingredients
14 tablespoons unsalted butter (1¾ sticks)
1 ¾ ounces (1/4 cup) granulated sugar
14 ounces (2 cups) packed dark brown sugar
Pinch of flaky sea salt
10 ½ ounces (about 2 cups) gluten free cookie flour
½ teaspoon baking soda
¼ teaspoon baking powder
¾ teaspoon xanthan gum
½ teaspoon table salt
1 large egg
1 large egg yolk
1 tablespoon vanilla extract
Instructions
Heat 10 tablespoons of the butter in a pan over medium-high heat until melted. Continue to cook the butter until it is browned a dark golden color and smells nutty, about 1 to 3 minutes. Transfer the browned butter to a bowl and stir the rest of the butter into the hot butter until it melts- let this rest for 15 min.
Preheat oven to 350 degrees F. In a baking dish, mix granulated sugar, ¼ cup (1.75 ounces) of the brown sugar, and a pinch of sea salt until combined well; set this mixture aside to roll dough balls in.
Mix flour, baking soda, baking powder, and xanthan gum in a bowl. Add 1 ¾ cup brown sugar and salt to cooled butter and mix until there are no lumps. Add egg, yolk, and vanilla to butter mixture and mix well, then add flour mixture and mix until just combined.
Roll dough into balls about 1 ½ inches in diameter, and roll balls in brown sugar and white sugar mixture. Place balls about 2 inches apart on parchment lined baking sheets.
Bake sheets one at a time until cookies are puffy and lightly browned, about 12- 14 minutes. ( cookies may look underdone, but they are not). Cool on sheet for about 5 minutes and then transfer to a rack to cool.
Please follow and like us: