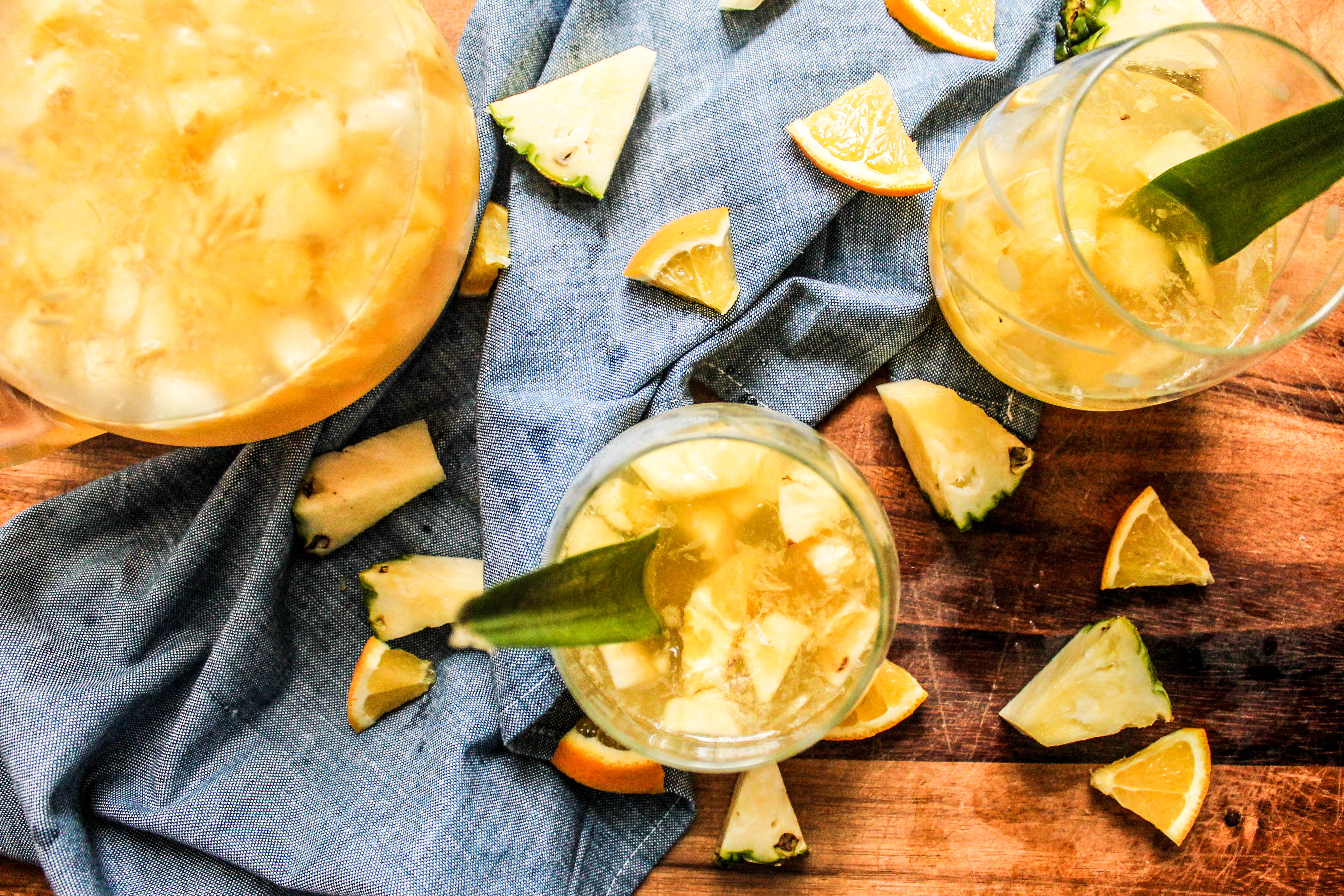 This refreshing cocktail came about quite by accident when Kyle was on vacation in Florida with his family. For their beach day trip to one of the few Florida beaches that doesn't have an open container law, they were looking for a  tropical fruity cocktail without the over the top sweetness that usually accompanies many of those overly-sweetened, fruit juice-laden rum punch drinks. Out of this quest, Rum Punch Sangria was born – and what a delicious elixir it is!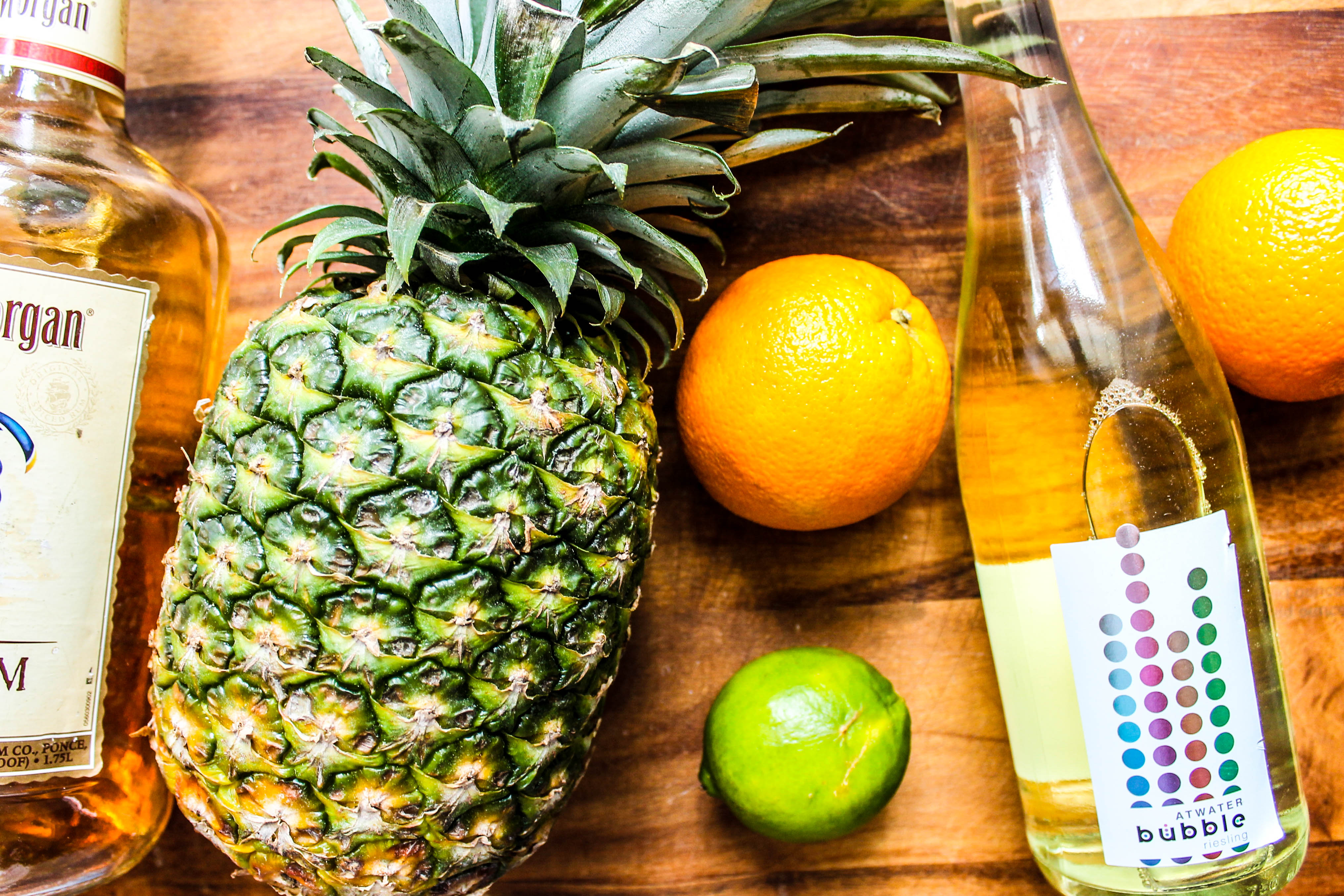 They basically threw together a bunch of ingredients that were on hand – fresh oranges and pineapple, a couple types of rum, and a bottle of sweet white wine. From these simple ingredients, they create the recipe. For this Sangria, Kyle used a  technique he learned from Amada in Philly, where they serve three seriously delicious versions of sangria.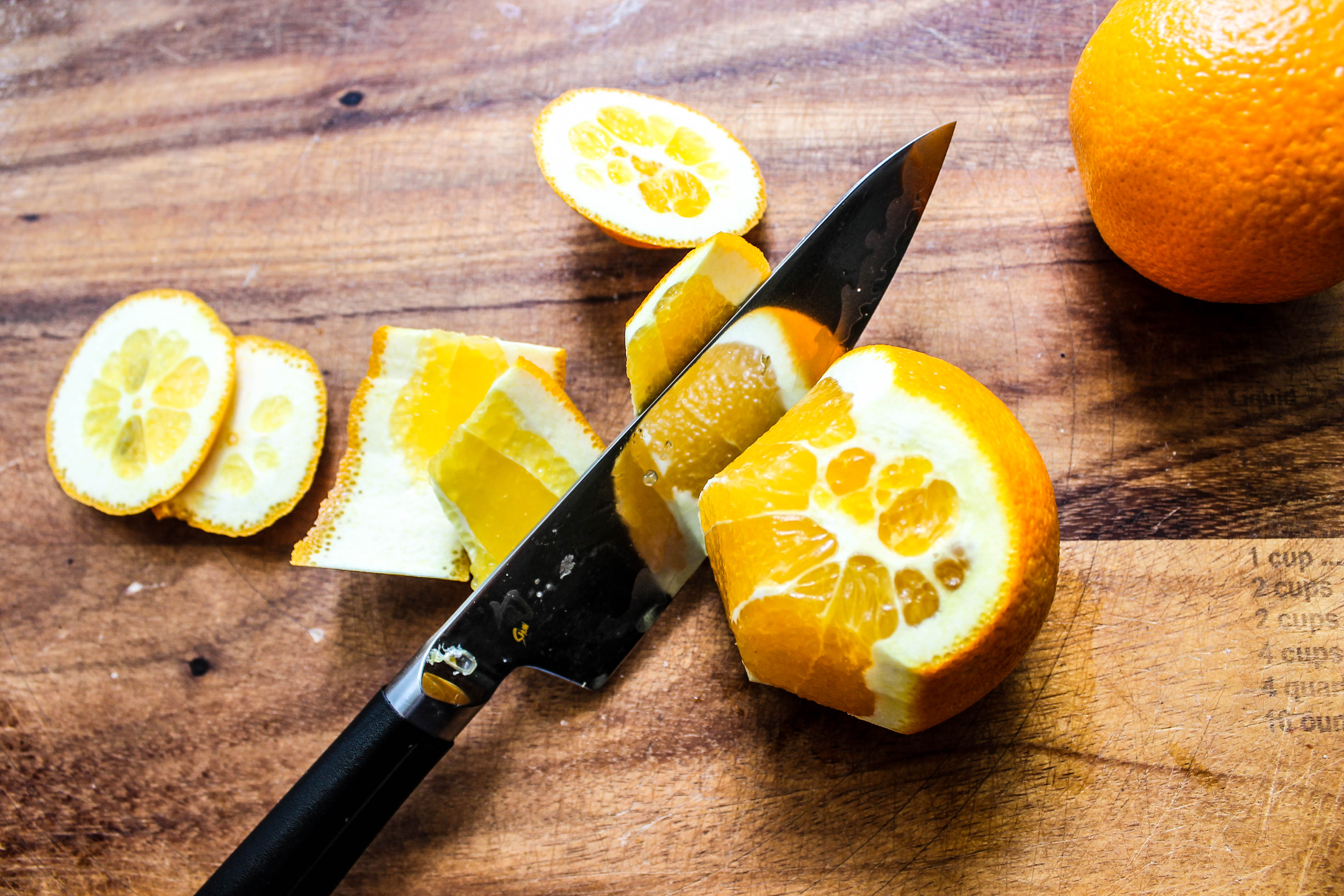 At Amada, they keep their sangria bases in giant barrels behind the bar, combining ladles of the base with the wine to order. While Kyle doesn't go through barrels of sangria per night (as far as we know….), borrowing this technique from Amada really upped his sangria game. Leaving the fruit mixture separate from the wine keeps the fruit from getting mushy while still allowing the fruit and booze flavors to develop, yielding a drink with layered flavors and crisp fruit.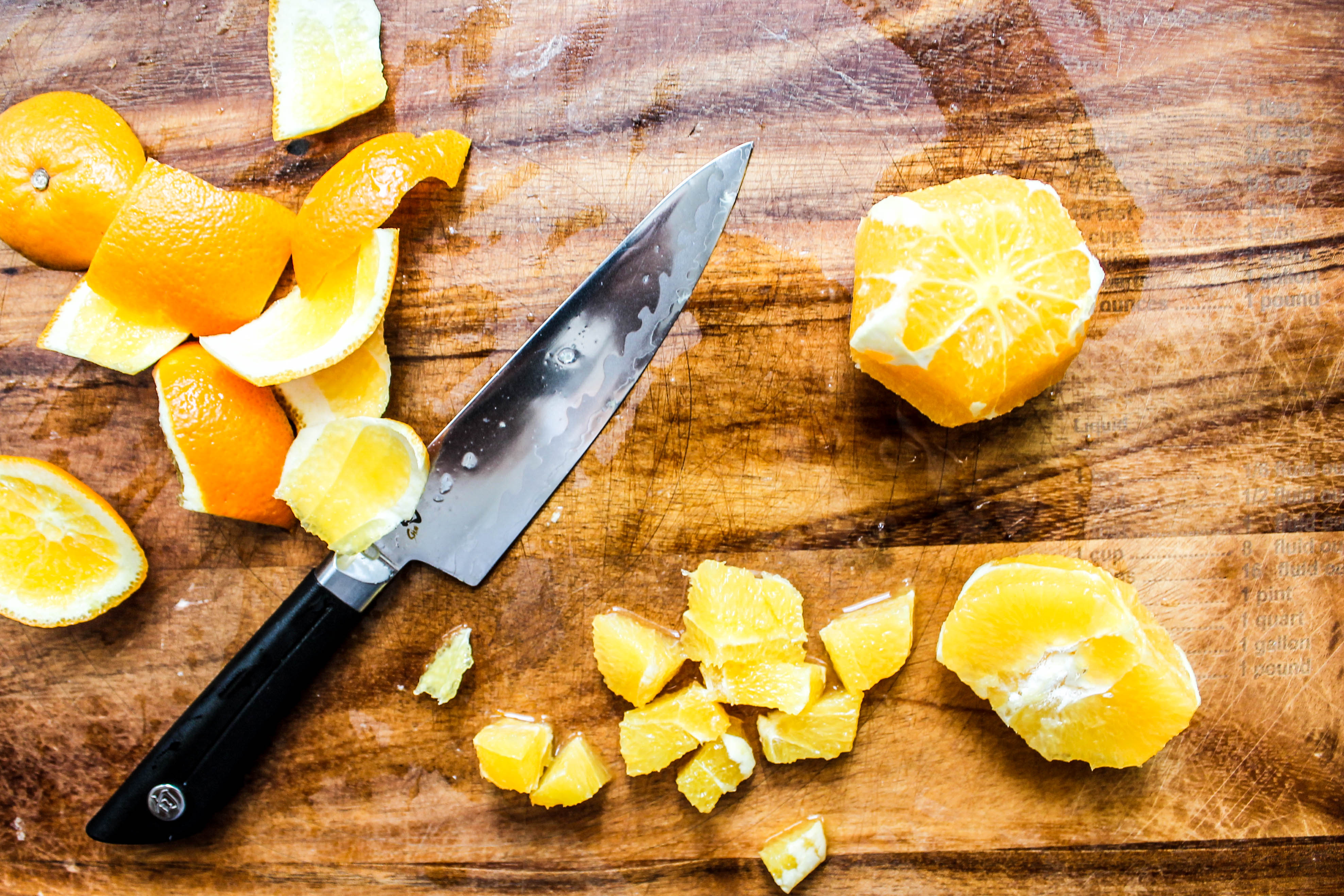 By soaking the diced fruit in a mixture of rums, liqueur and simple syrup, the fruits are able to macerate. This draws some of the juices out of the pineapple and orange pieces while simultaneously infusing the fruits with the alcohol. This then sweetens the punch sangria with the fruits' natural juices instead of relying on pre-packaged fruit juices.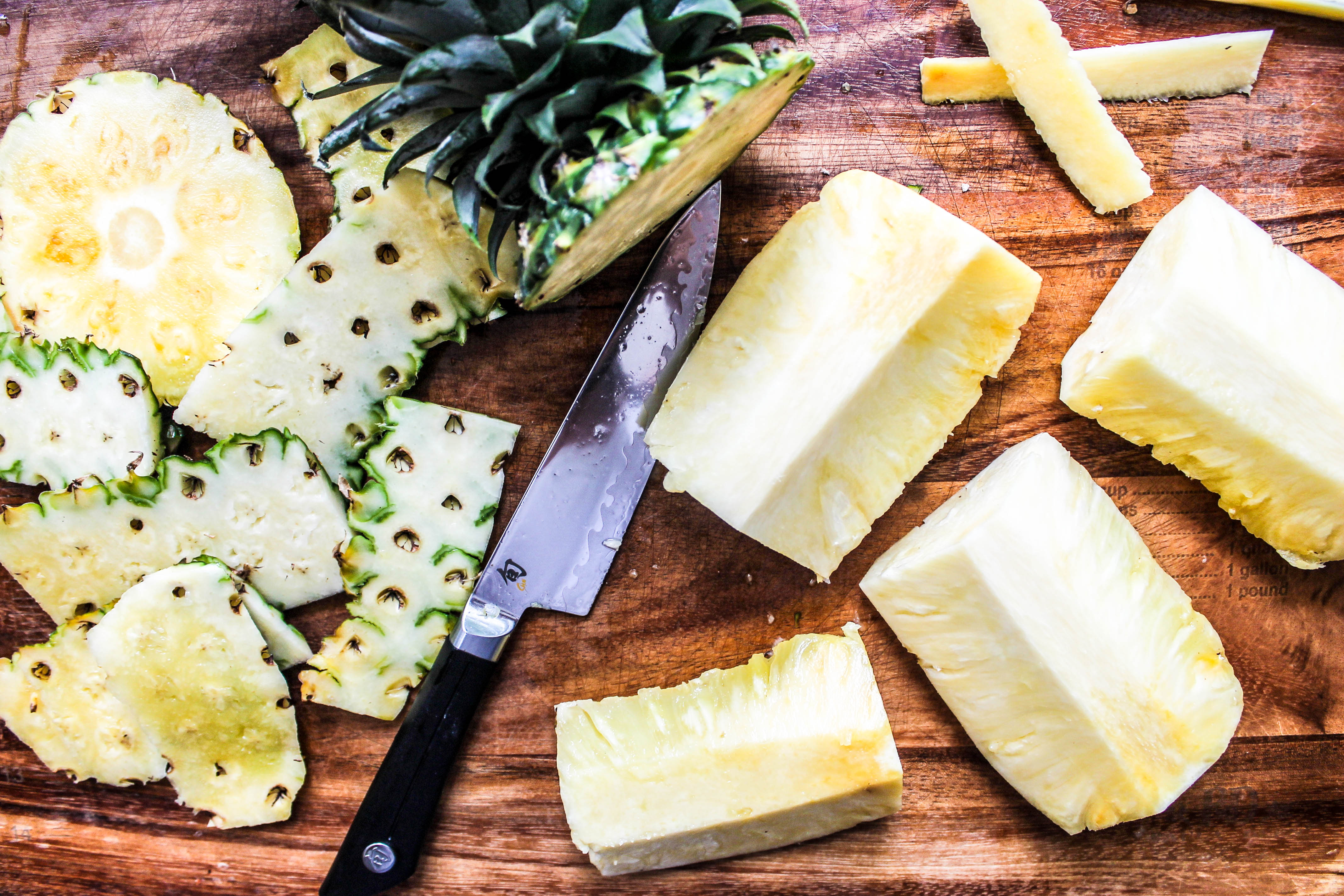 By adding a bit of fresh lime juice,  the accompanying acidity allowed a bright note of flavor to seep into the fruit. After the lime juice addition, Kyle let the fruit, booze and simple syrup macerate for an hour or two before putting in the wine, this step was done right before drinking.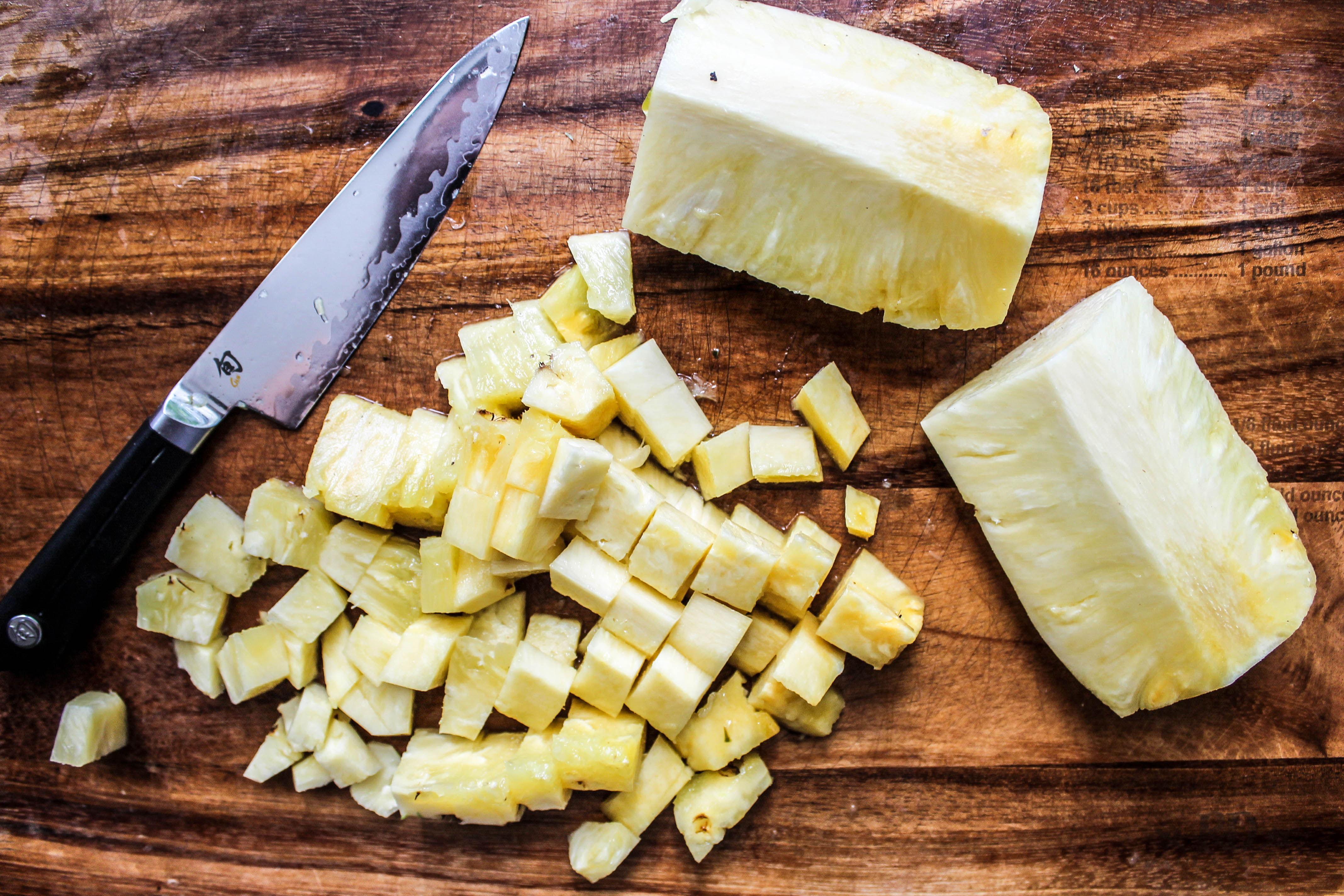 These additional steps resulted in a cocktail that was a light and less sugary sweet version of a rum punch that still packs the same … well,  punch – thanks to all the rum (plus: wine!). Making this cocktail experience all the better, the booze soaked fruit pieces at the bottom of the glass were there, waiting to be enjoyed – always a highlight of sangria drinking.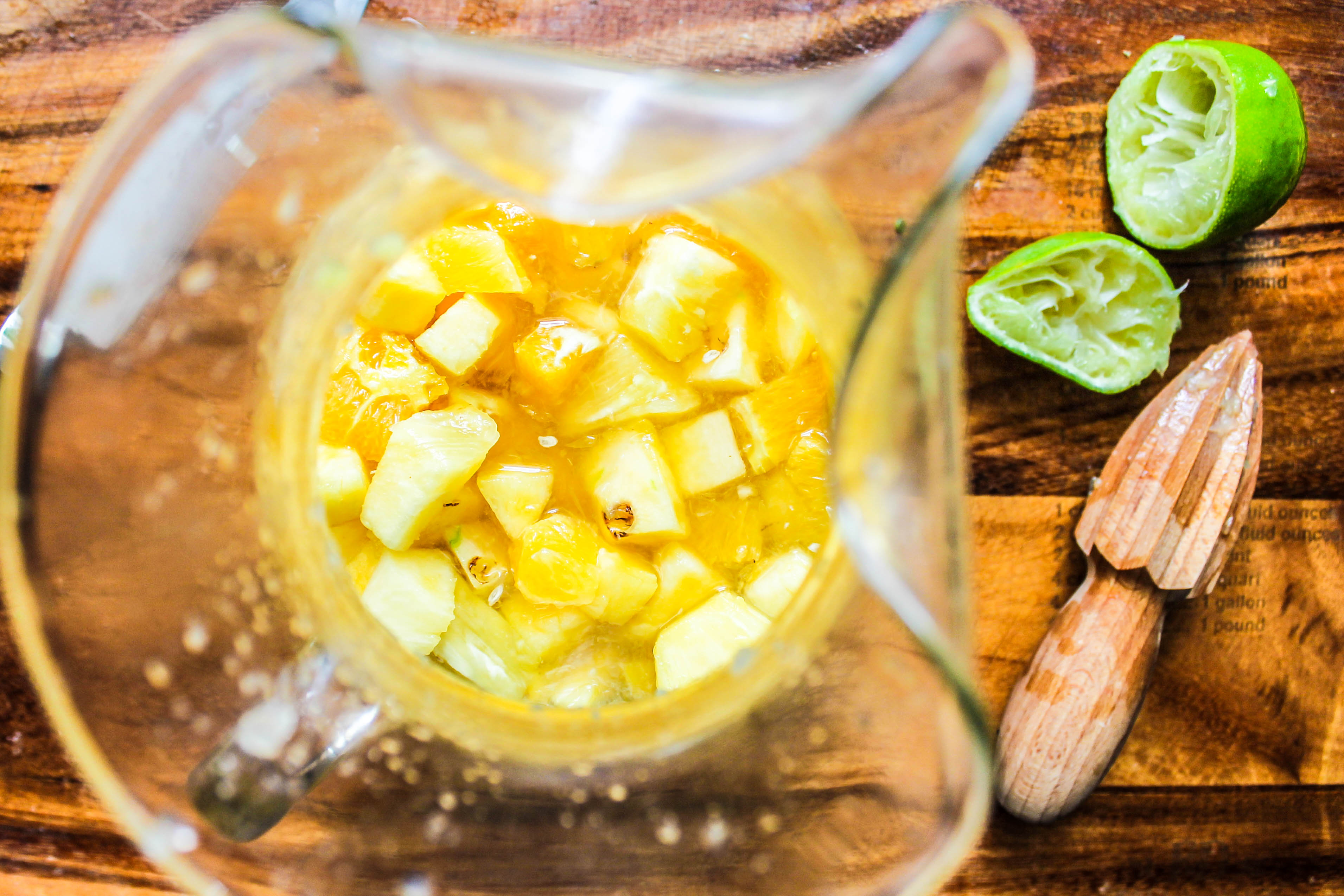 Adding some club soda provides the punch with a delightful bit of effervescence. At the same time, the club soda helps dilute the drink's potency. Of course, feel free to add a bit more than a splash to further temper its strength.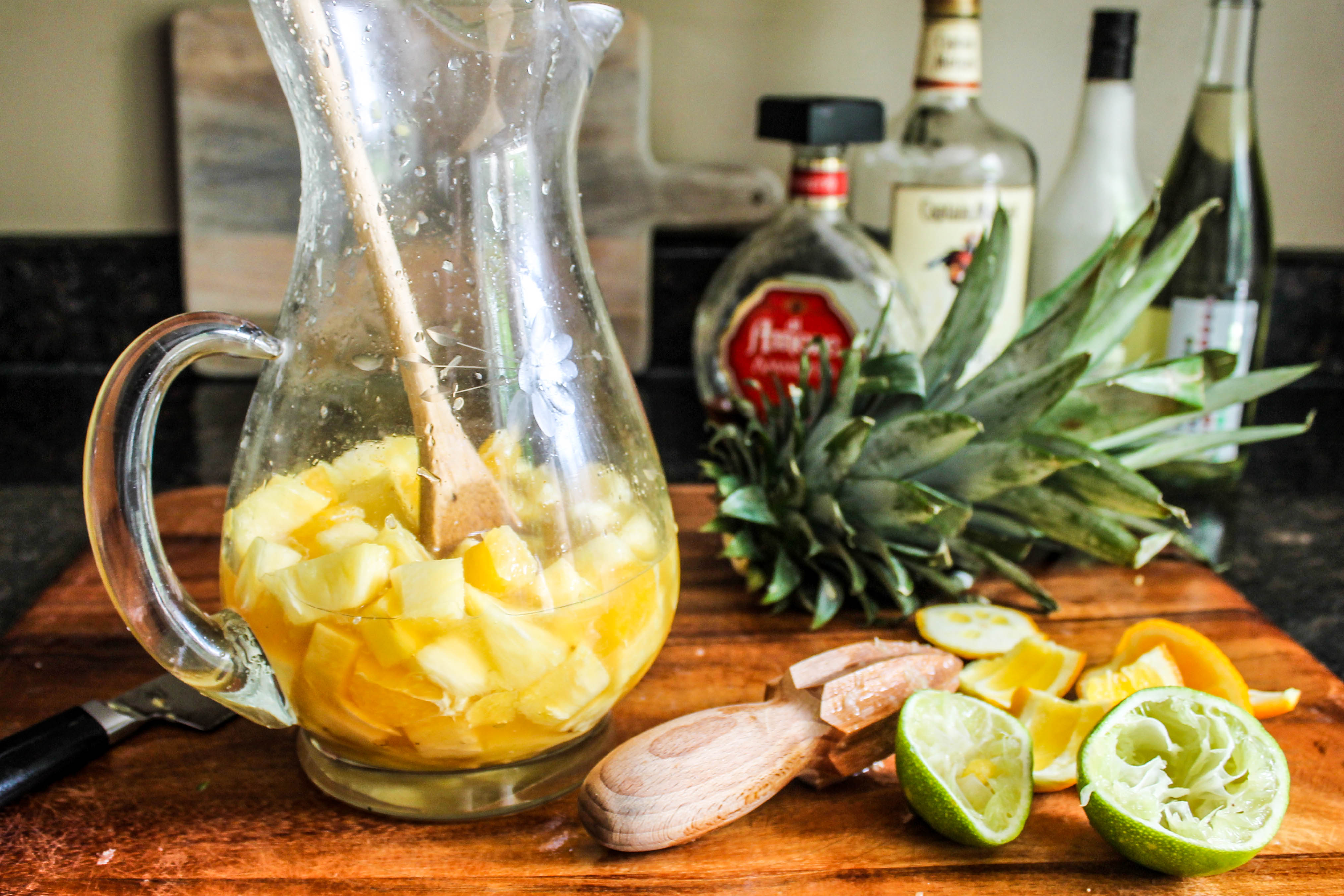 It was discovered, that while drinking this on the beach, it was surprising how easily this cocktail went down. The sweet Rum Punch Sangria buzz was a surprise, but not unwelcome. Who doesn't like a good beach buzz? – in moderation, of course.
In this recipe Kyle used a sparkling Riesling to provide the bit of extra fizz, but any sweet white wine will be great in this Sangria. Pinot Grigio was purchased on the second night to finish the leftover fruit with great results! Whatever wine fits your personal taste, it will work beautifully in this cocktail.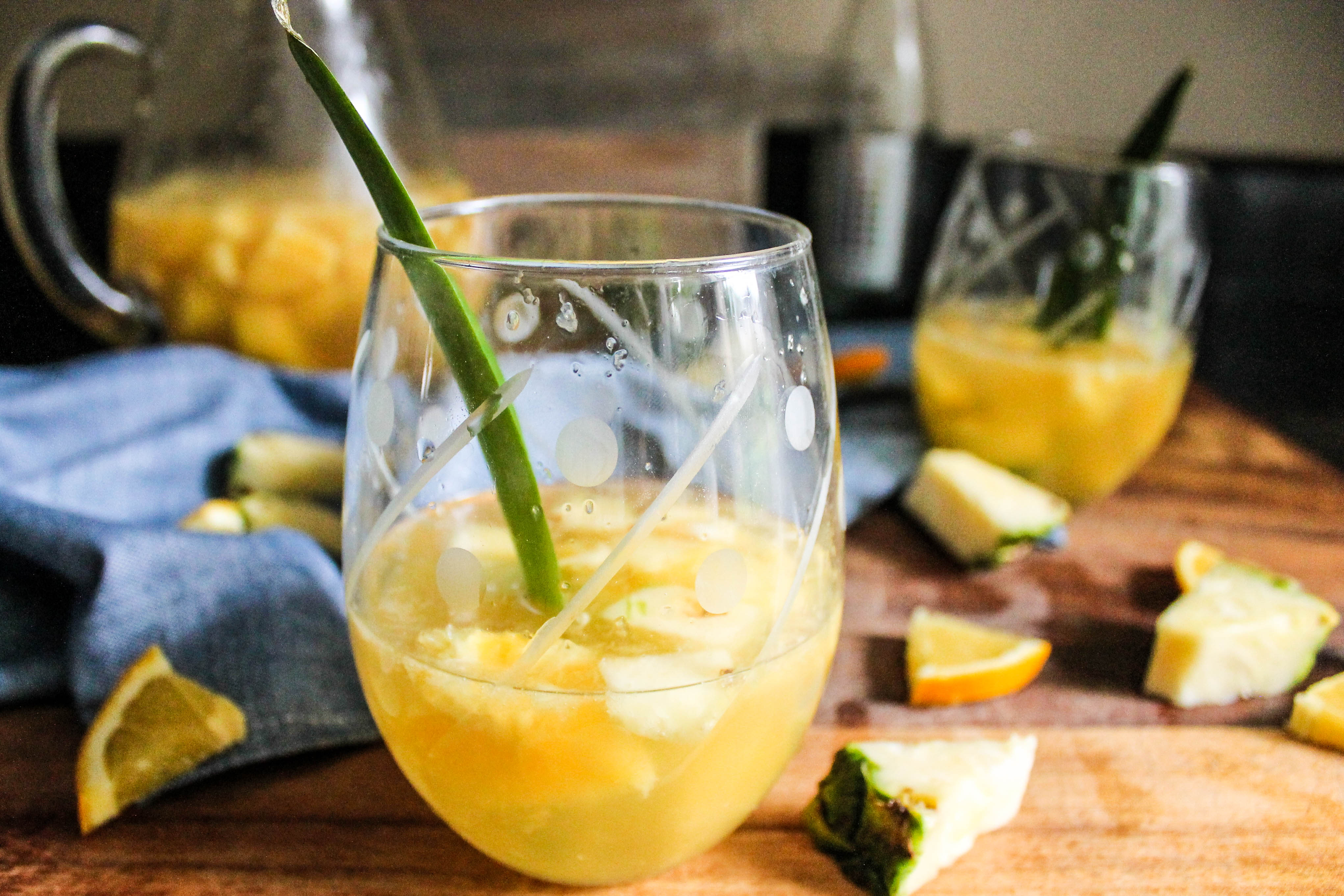 So, this Rum Punch Sangria will be a great fit for an end of the summer soiree, for your next beach vacation, or just as you sit on your porch people watching (I'm not saying I am doing that at this very moment, or, am I?) Cheers!

Rum Punch Sangria
Ingredients
½ of a pineapple, peeled, cored and cubed
2 oranges, peeled and cubed
¼ cup spiced rum
¼ cup coconut rum
¼ cup amaretto
¼ cup simple syrup
Juice of one lime
1 bottle white wine (we used Riesling, but Moscato would be great too)
Club soda, if desired
Instructions
n a large pitcher, combine pineapple, oranges, spiced rum, coconut rum, Amaretto, simple syrup and lime juice. Cover and refrigerate at least one hour to allow fruit to macerate.
When ready to serve add bottle of white wine to the pitcher, give the mixture a good stir, then pour into glasses. Scoop some of the boozy infused fruit into each serving. If desired, top with a splash or two of club soda.
Please follow and like us: