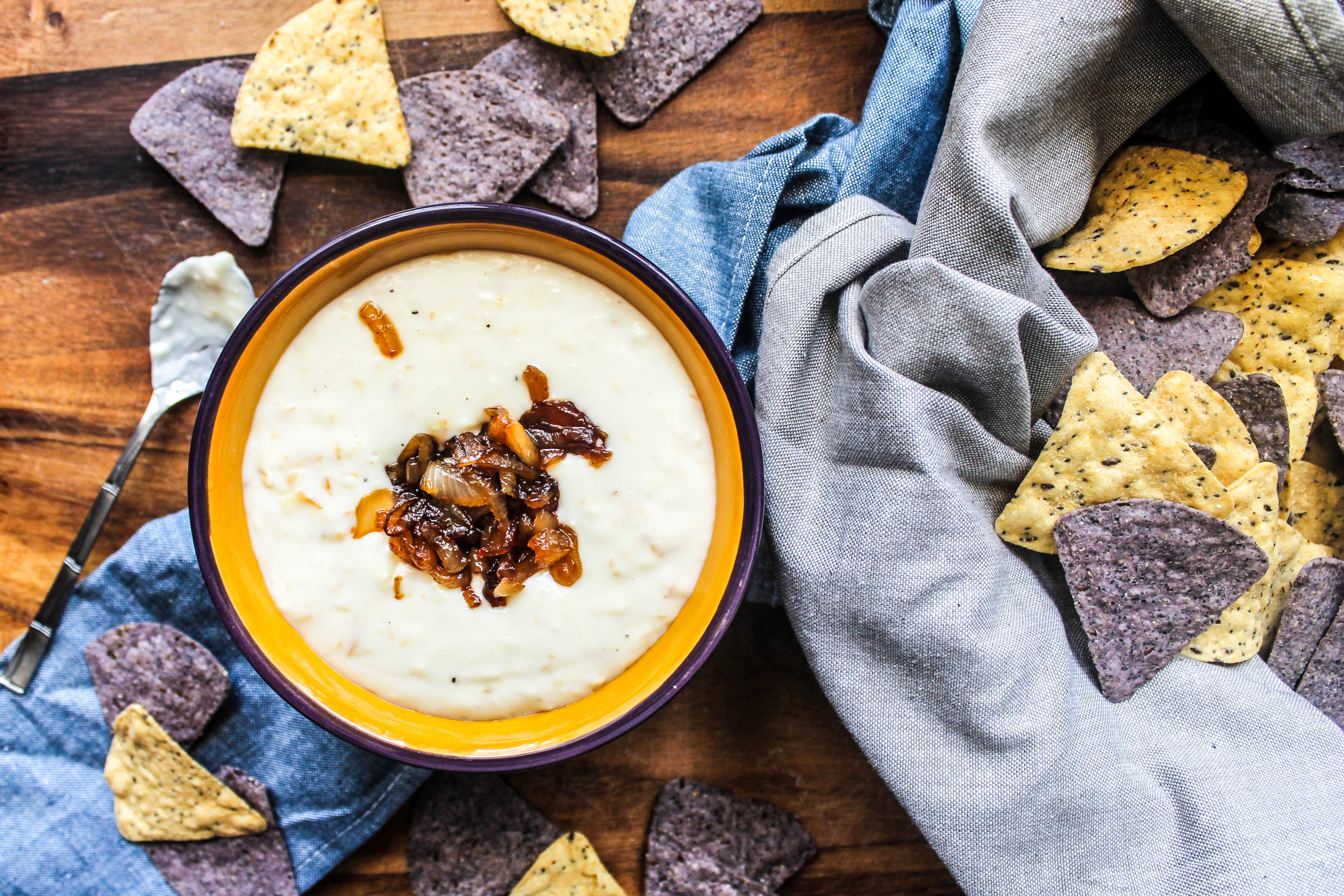 This recipe is a revision of a previous recipe from our blog, the Caramelized Onion and Manchego Dip. This recipe revision shows just how important it can be to have a versatile base recipe in your cooking repertoire.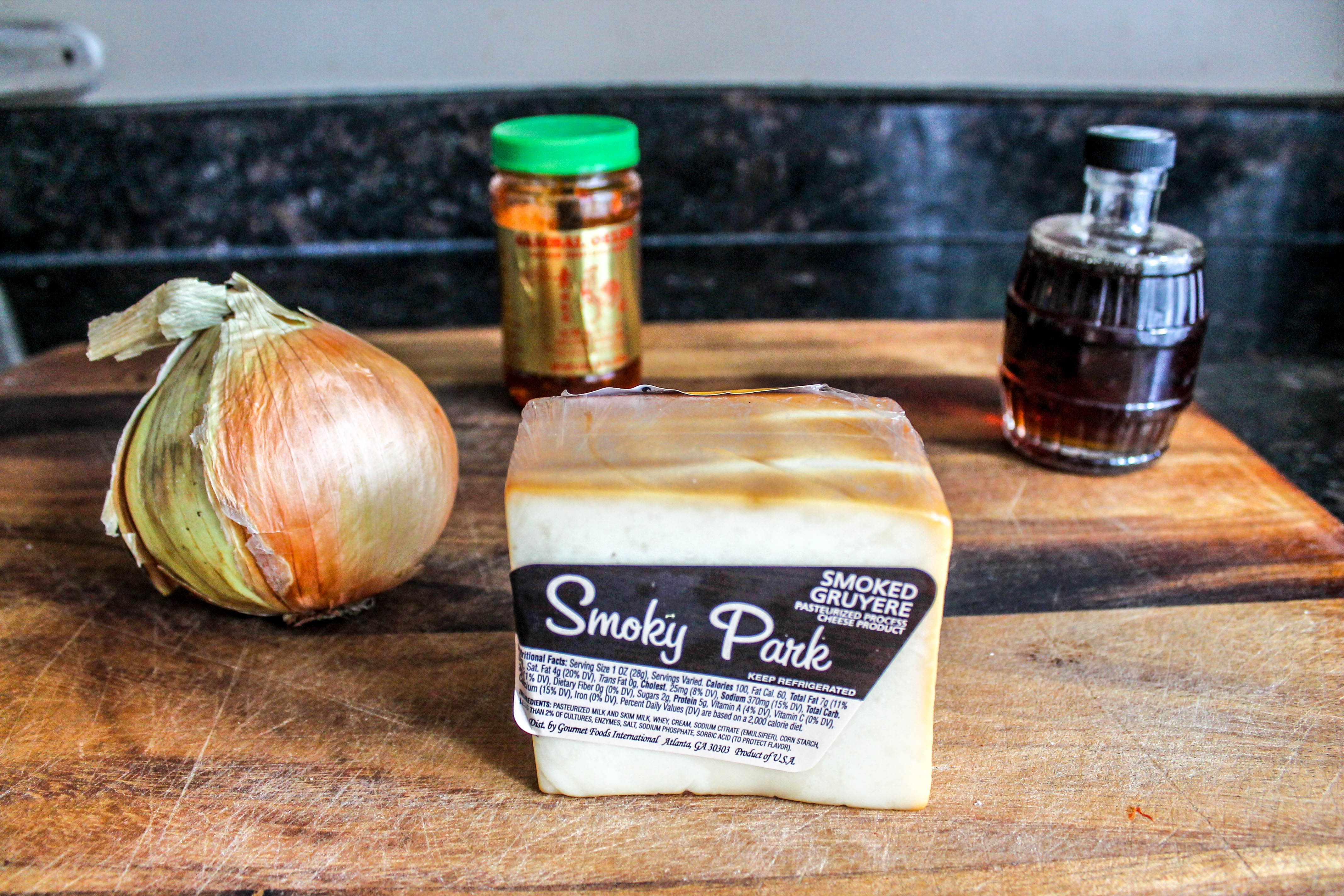 This time, Kyle set out to create a dip that was inspired by his recent Vermont trip. He sweetened the dip with some maple syrup and then added a dose of chili paste to balance the flavors.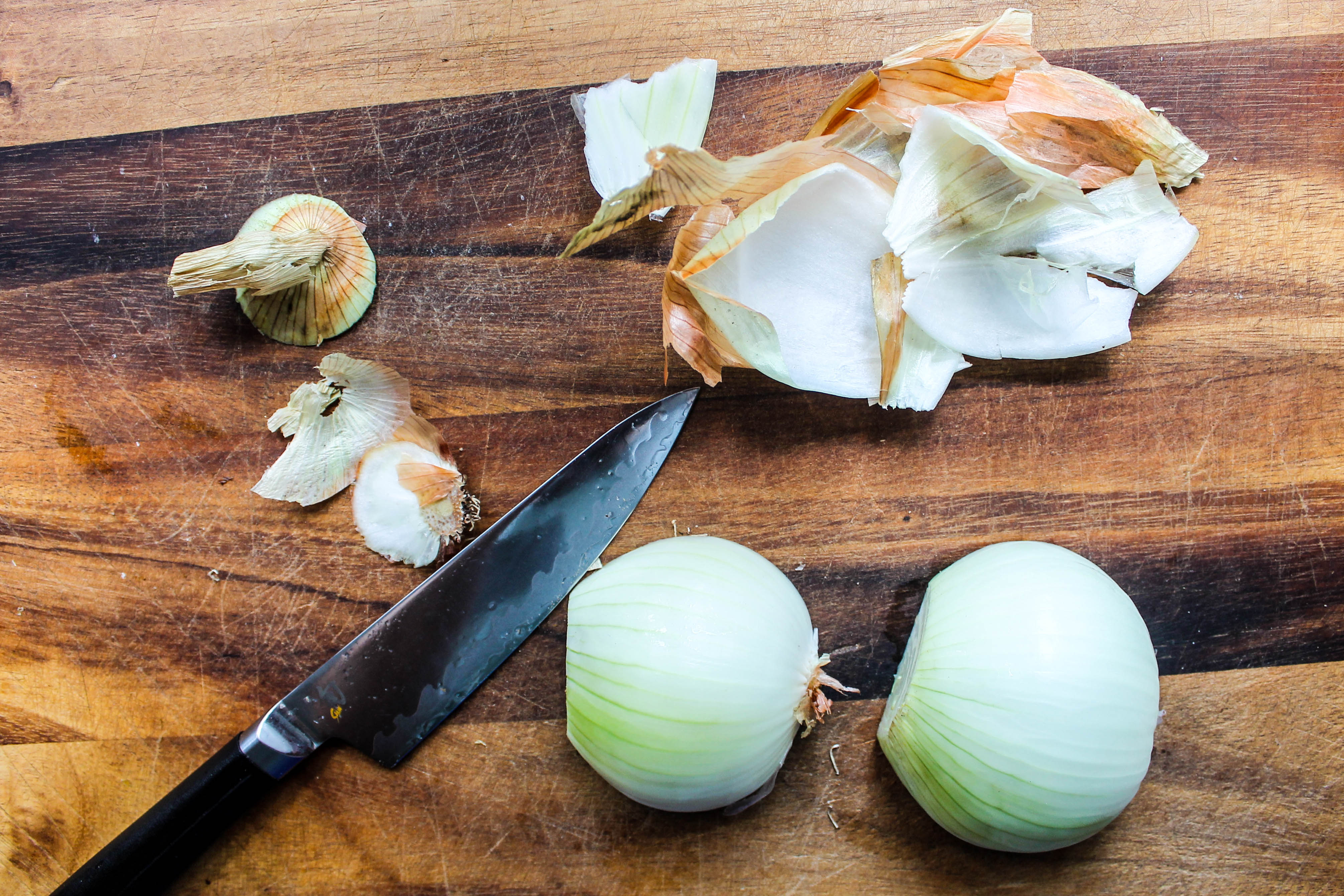 A smoked cheese was used, specifically, Gruyere, however, any smoked cheddar, Gouda, or even mozzarella would work great. Even though the dip recipe is vegetarian, the smoky/spicy/sweet combo adds a distinct bacon flavor to the mix.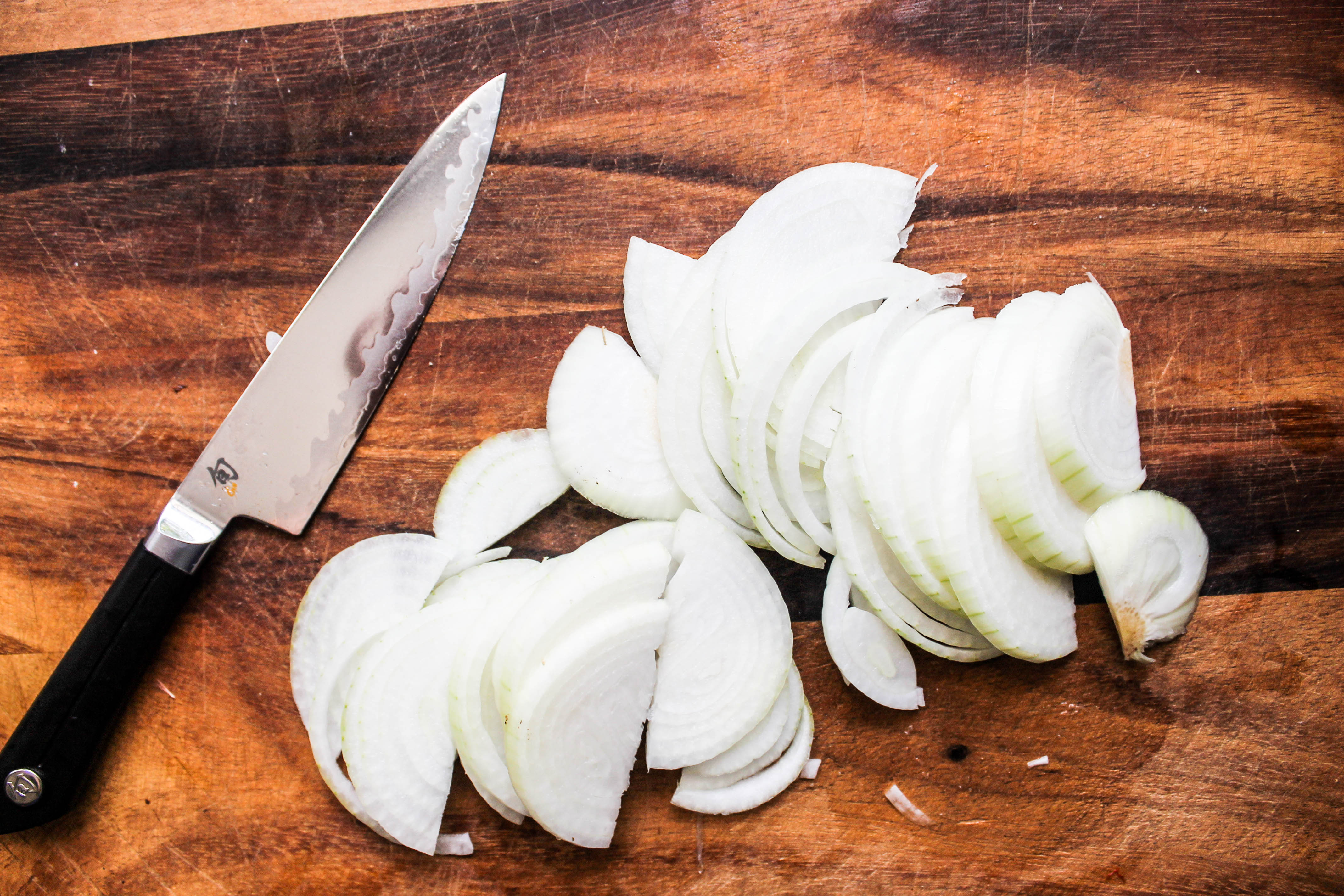 To begin, you make a gluten free roux. This is made with equal parts sweet rice flour (this is Kyle's saving grace for making GF gravies and sauces) and butter. Now, whisk in some milk, at this point we have now made GF béchamel, finally stir in the grated cheese.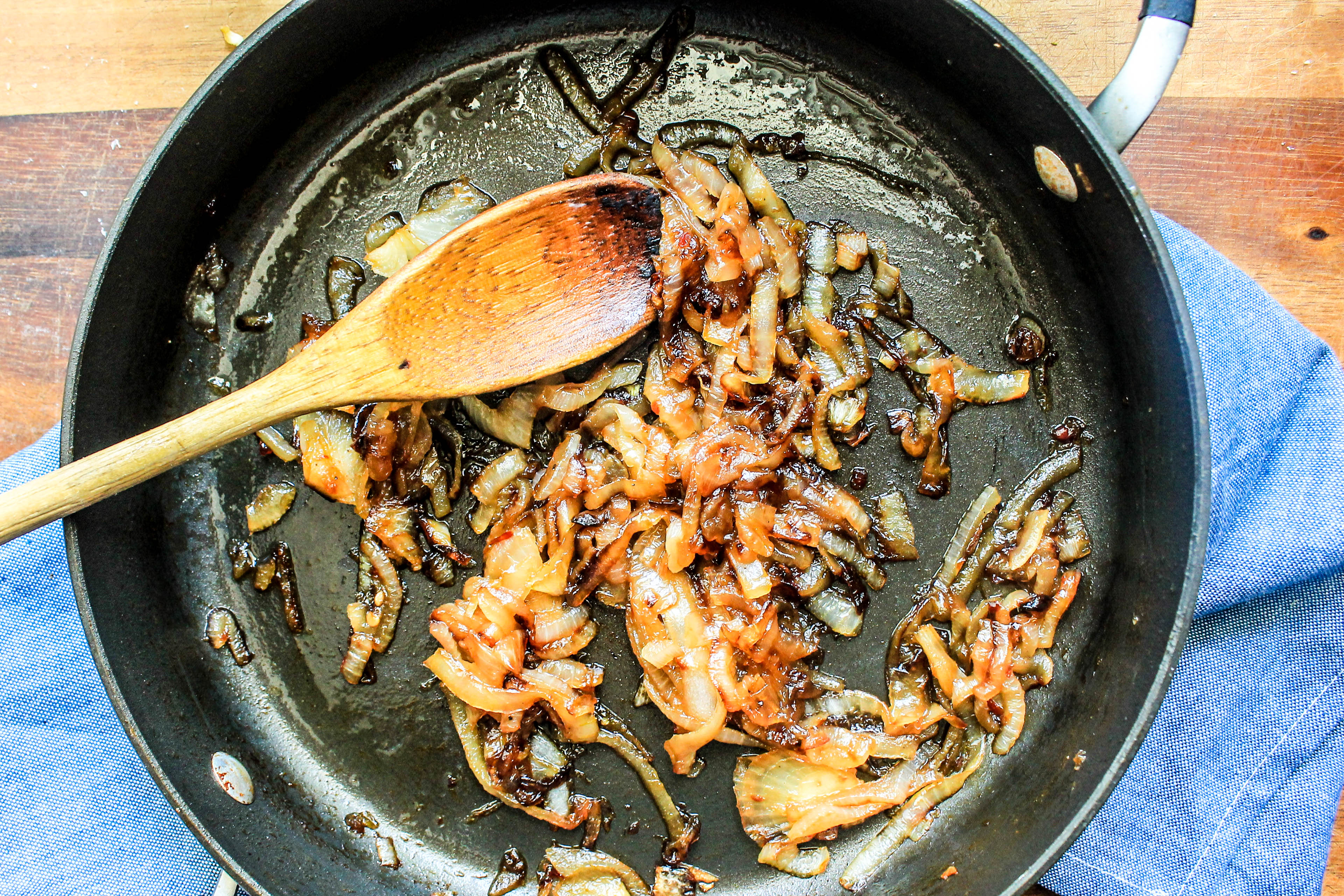 The overall process is fairly simple, but, hey, you can now sound very fancy and throw out culinary terms to your friends like "roux" and "béchamel". Come on, before Kyle, I had no idea what they were, you can admit it too. If you already knew, they you are one step ahead, onward dip making….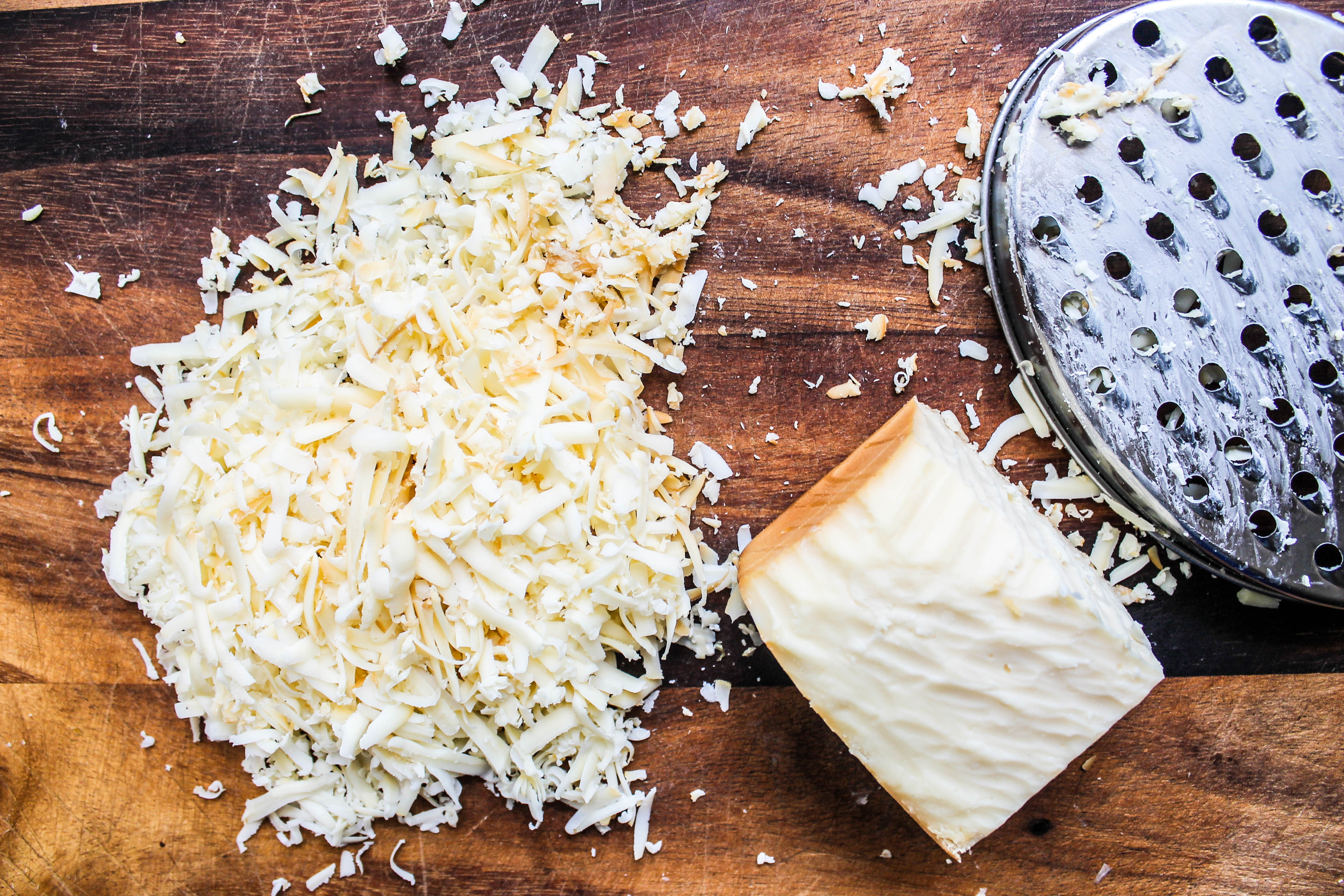 Adding a bit of GF beer or stock to the dip would transform this dip into a tasty soup. Another way to spice it up would be to add a healthy dose of red pepper flakes to take the spiciness of the queso up a notch. Feel free to add as much or as little to suit your taste.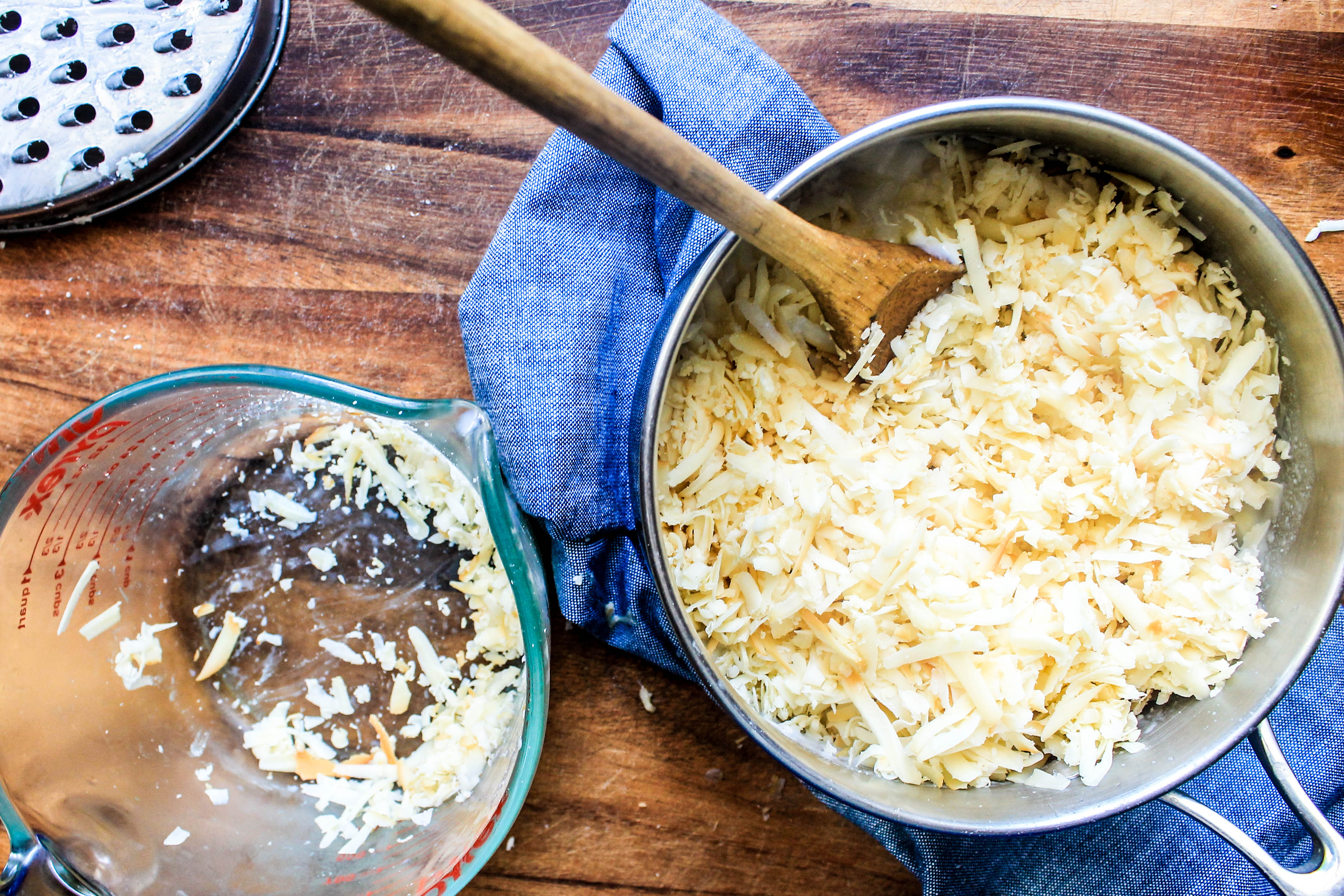 Kyle used leftover queso on his steak which created the cheesiest, most indulgent rendition of his favorite ribeye snack. Another genius use for the queso was to toss it with some rotini noodles for a Smoky and Spicy Mac N Cheese. The ways to use this queso beyond a dip are endless.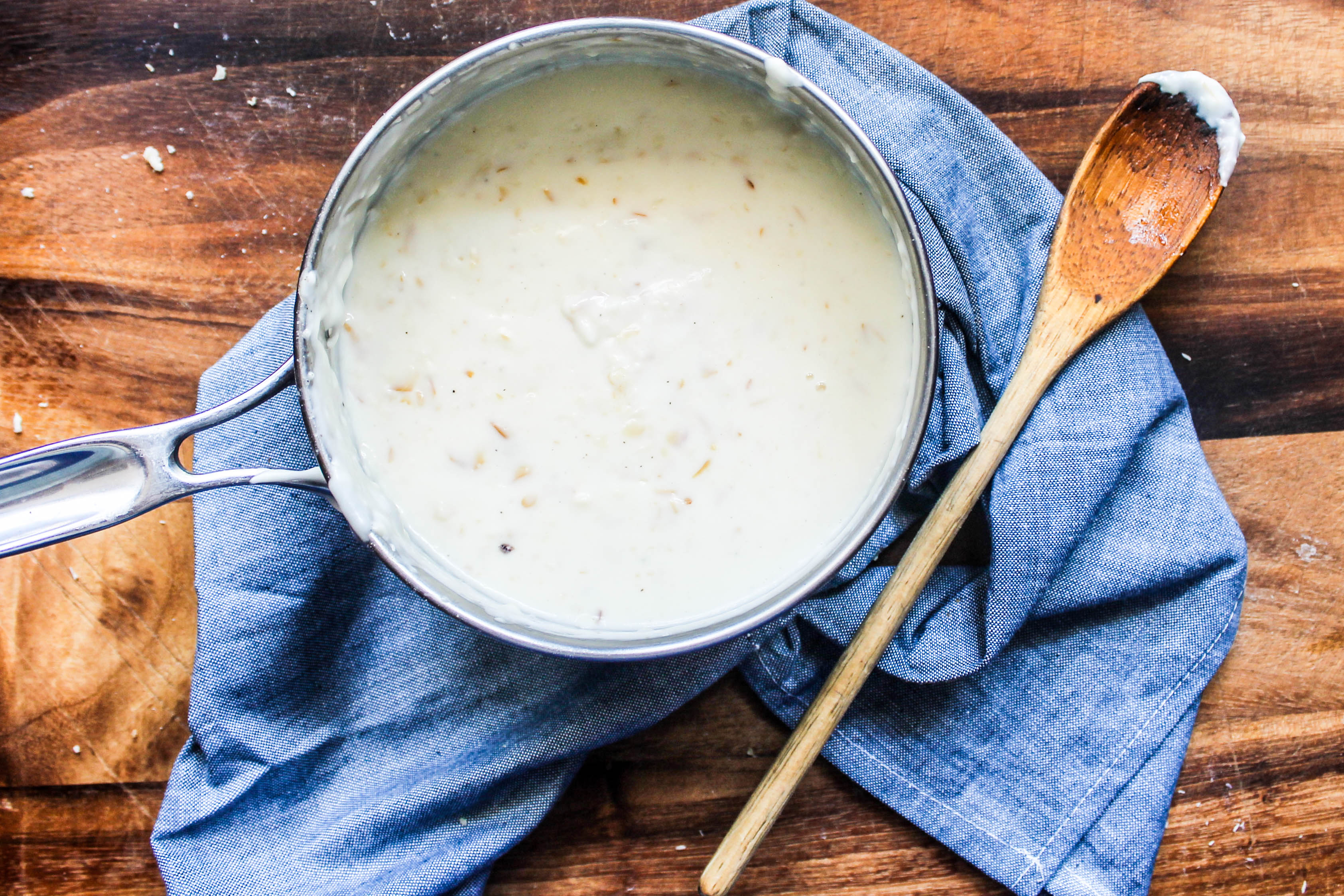 One of my favorite ways to utilize the dip is just to go all in, just eat it with a spoon. Why even bother with the chips? Okay, I agree the tortilla chips are delicious with the queso, I'll put the spoon down. For now.
However, since it is the summer season, a great time for entertaining, this Queso Dip will really round out your appetizer line-up for any gathering or barbeque. Pair it with a Tequila Habanero Honey & Lemon Cocktail or a Rhubarb Margarita and you are all set for a fine evening!

Smoky Queso Dip with Spicy Maple Onions
Ingredients
3 tablespoons olive oil
1 large yellow onion, peeled and thinly sliced
2 tablespoon maple syrup
2 tablespoons white wine vinegar
1 - 2 teaspoons (depending on your heat preference) sriracha or sambal, or other chili paste
Salt and pepper, to taste
3 tablespoons sweet white rice flour
3 tablespoons butter
2 ½ cups milk plus a few tablespoons more if needed
1 lb smoked cheese (I used Gruyere, but gouda and cheddar would be great too), grated (about 4 cups packed)
¼ teaspoon salt
dash white pepper
A few dashes red pepper flakes, if desired
To serve: tortilla chips
Instructions
For the Spicy Maple Onions: in a large saucepan over medium-low heat, heat the olive oil. Add the onion and maple syrup and cook, stirring occasionally, until onions are deeply browned and caramelized, about 30 minutes. Add the vinegar and cook another 2 minutes. Season with salt and pepper to taste.
For the Smoky Queso: In a medium sized pot, heat sweet white rice flour and butter, stirring occasionally over medium heat until butter is melted and butter/flour mixture starts to bubble, about 3 to 5 minutes. Add milk, and stirring constantly, heat until mixture thickens, about 8 minutes. Fold in cheese and stir until melted- add another tablespoon or two of milk if the mixture is too thick. Add salt and white pepper and a couple dashes of red pepper flake (if you want your dip even spicier).
To serve, layer half of the caramelized onions in a serving dish and pour queso over the onions. Top with remaining onions and serve with tortilla chips.
Please follow and like us: